Two businesses were broken into by a man who smashed a window at each shop
TWO cafes are hoping the public can help them identify a man who was caught on CCTV breaking into their premises in an early-morning raid.
Images show a man lurking outside TukTuk Thai restaurant and later the Social Eats cafe, both on Crwys Road, before breaking a window in each and getting in.
The burglar, notably wearing socks and sliders, first broke into TukTuk at around 12.30am on Friday, smashing the bottom window of the door.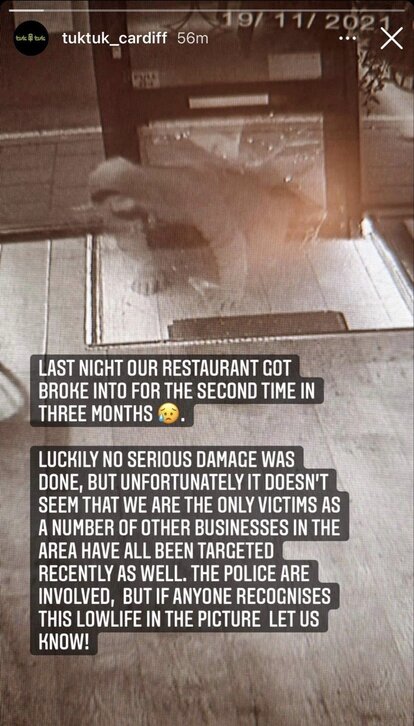 Owner Sean Tao, 24, said: "The guy came through the bottom window of the door and went to the till. We don't leave anything in there overnight and then after 20 seconds of scurrying around, he left straight away.
"We found out this afternoon that it looks like the same guy who went for Social Eats. Same sliders, same mask, same jumper."
The man left TukTuk and made his way to Social Eats, a café on Salisbury Road about 15 minutes after the first raid.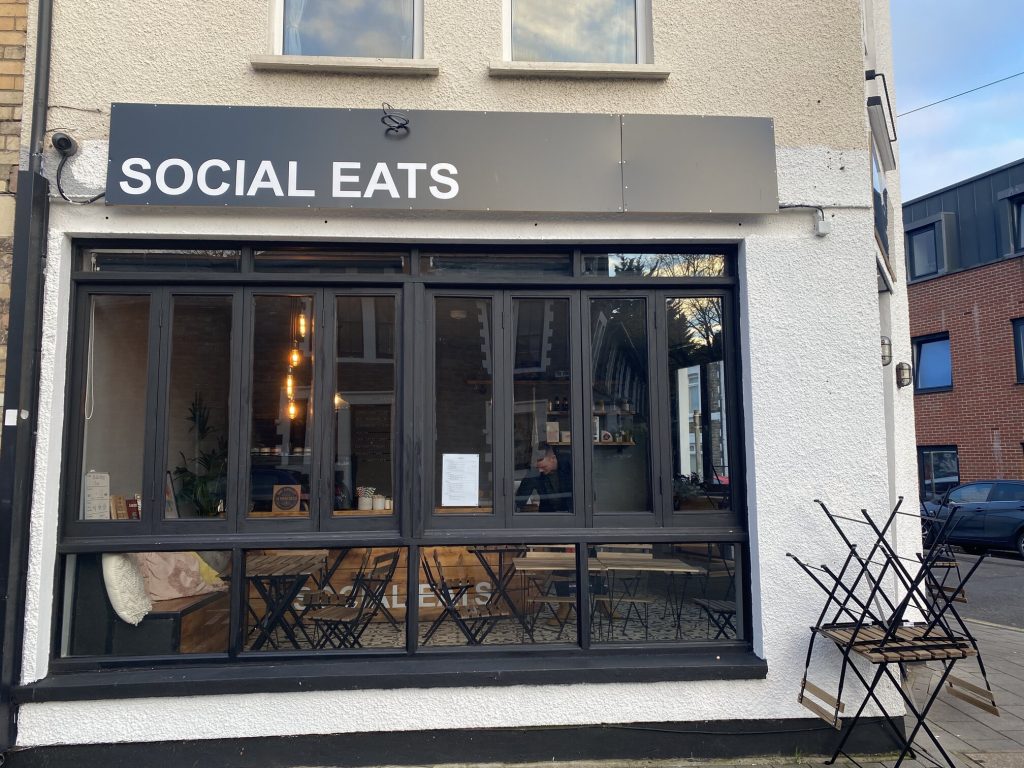 CCTV footage there shows him breaking through another small window, this time at the corner of the shop.
Manager Rob Talbot, 28, said: "On the CCTV you can see him testing the strength of the glass on the window.
"He didn't really think to take the iPad or any of the other expensive ingredients that he could have sold on, and he left the tip jars."
From the burglary of Social Eats, only £20 of loose change left in a small tub was taken and they were able to open the next day.
Despite it being Social Eats' first break-in, Rob Talbot said: "This is the first time that we had heard of a recent string of break-ins in the past couple of months, through other café's and bars down the road. I'm not sure if cafés are a new target for this type of thing.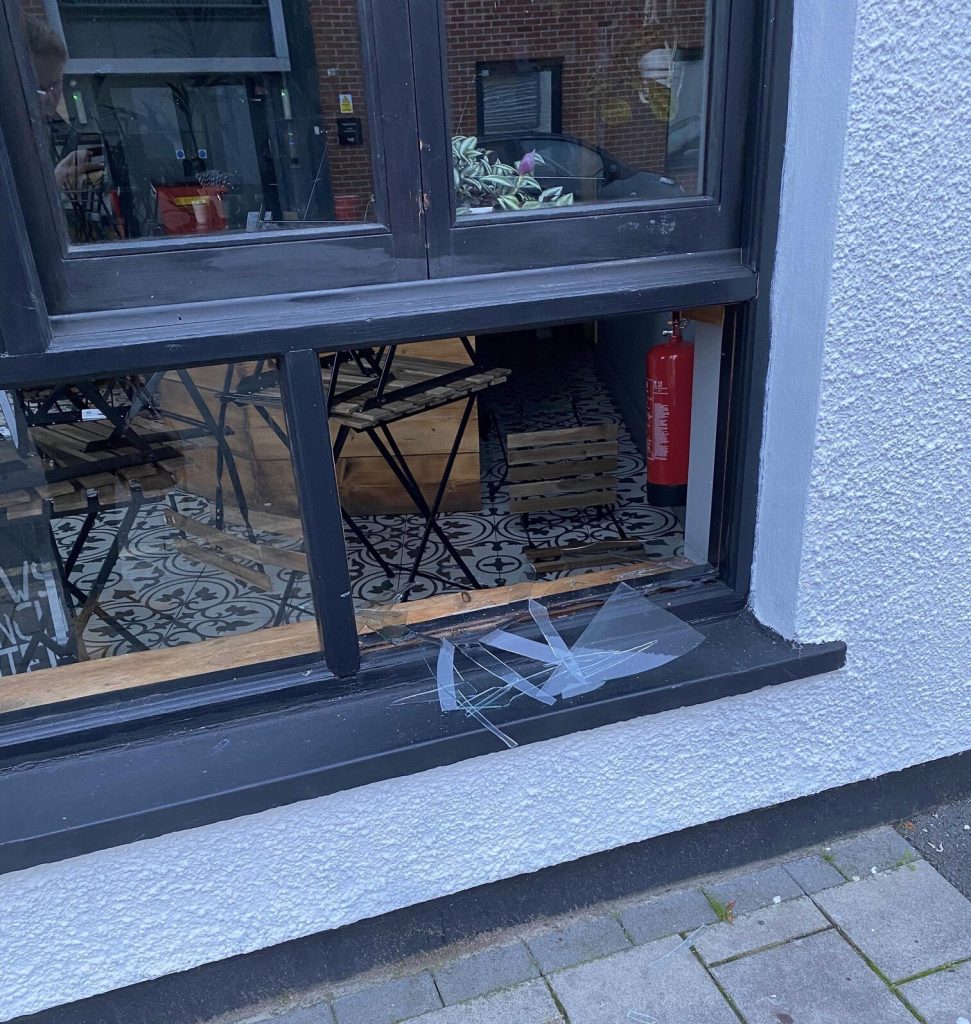 "It seems to be small independently owned places as well.
"The man was short in stature, had black-hair, a beard and was wearing sliders which was one of the main point out's in the Instagram comments. The getaway must have been quite loud with him running away in flip-flops."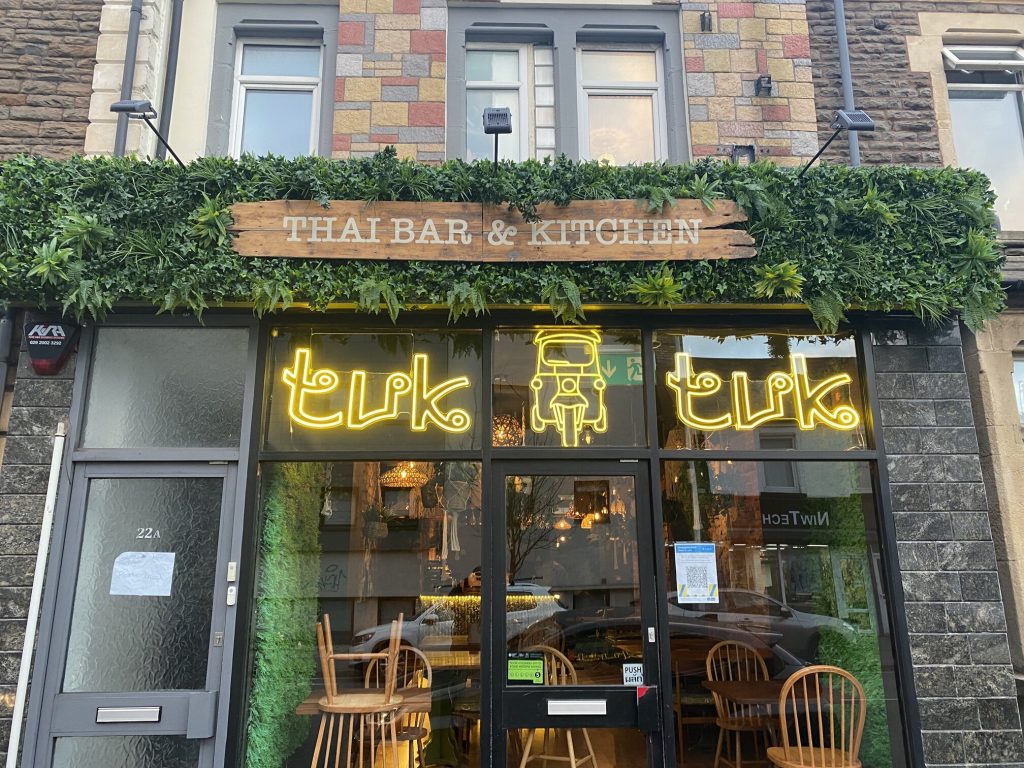 TukTuk owner Sean Tao, who started his business in his second year at Cardiff University whilst studying Engineering, was woken at 2am to a phone call telling him his restaurant had been broken into.
He said: "The police came in 25 minutes after the burglary, after a member of the public said that someone had broken into my restaurant."
"This has happened before three months ago. A month into me re-opening my dining, a guy came through the sky-lights and robbed me of everything in the till, so since that day I don't leave anything in the till."
South Wales Police have been contacted for comment.