What makes this local coffee shop so popular both in past and after being reopened?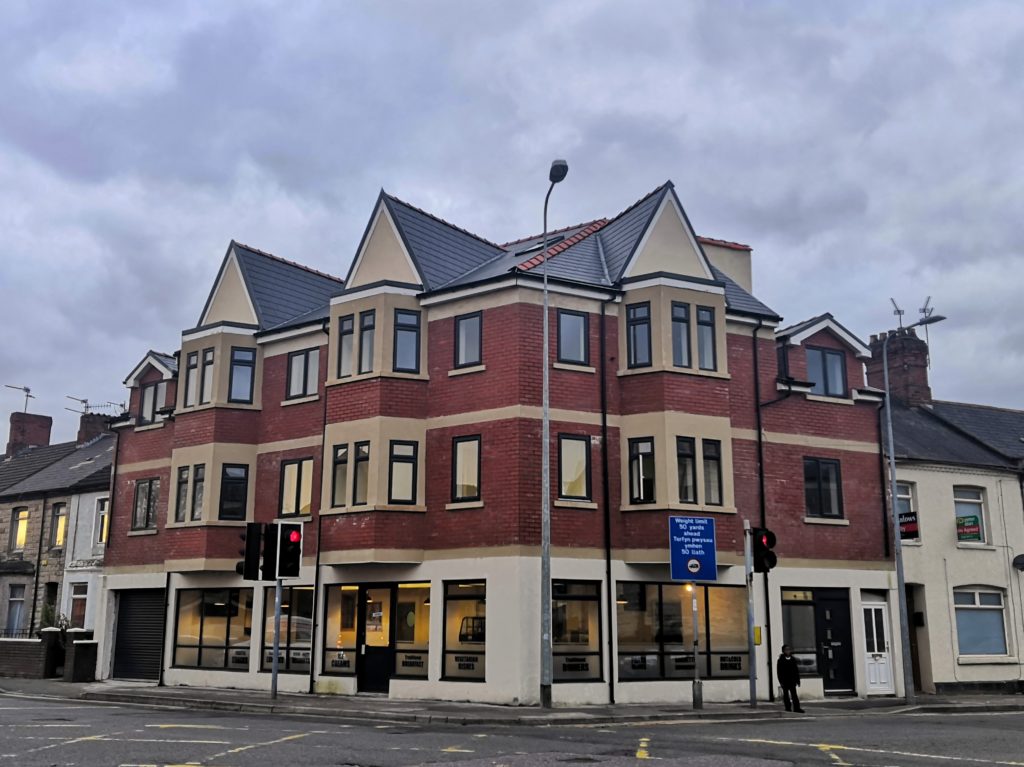 An old Café in Grangetown being closed for two years has now reopened and turned out to be as welcomed as before.
The Black & White Café, one of the oldest coffee shops in Cardiff, was officially back to business at the same old location since last week by the same owner George Formosa.
Being asked about their business, George described it as "fantastic": "I was surprised, actually a little shocked. "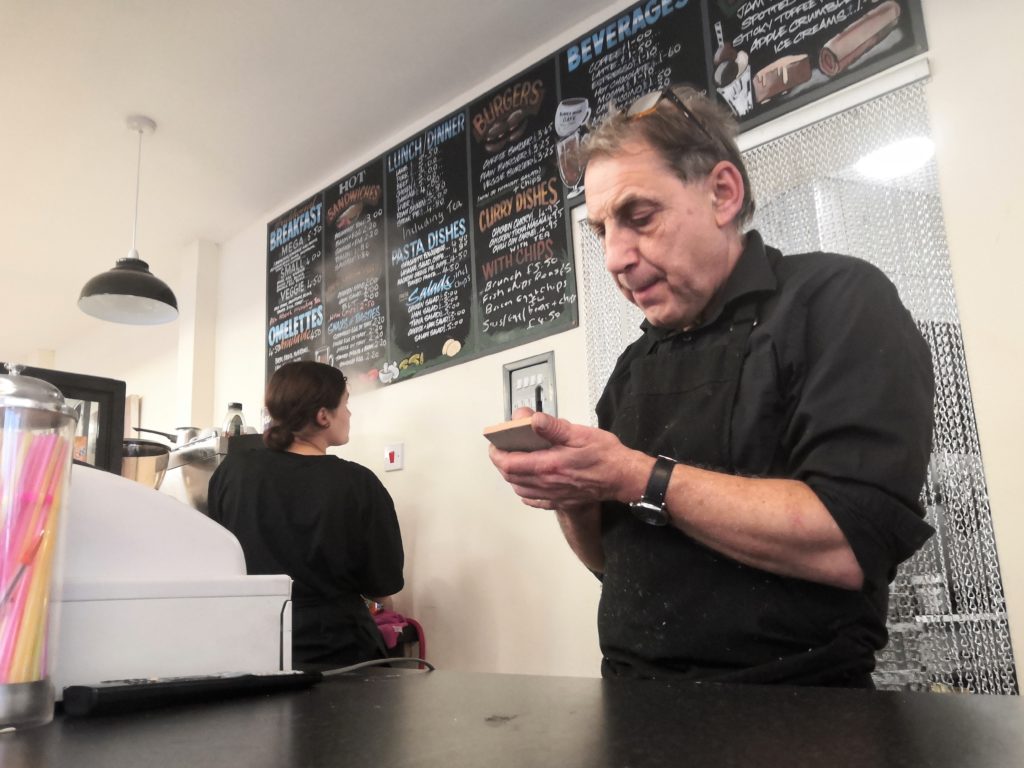 Not like any other Cafés, Black & White has no official twitter account announcing its return. It has no promotion during the first opening week. It doesn't even have a sign to hang outside the shop at the moment. But people keep coming in all the time for food, coffee and dessert.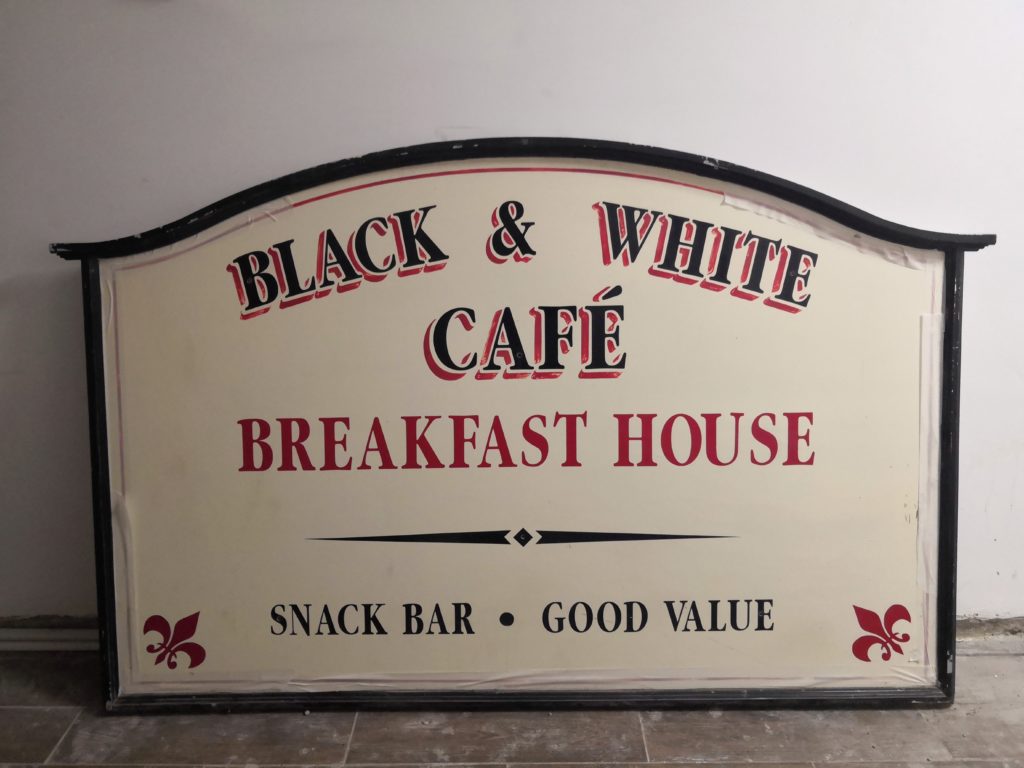 Reopened in the time during which coffee business is booming and full of competitions, the Black & White, with its simple menu on the wall and same price as before, remained to be as popular as it used to be.
"Years ago there wasn't a lot of Cafés in Cardiff, so this one's the first. That's why it's so popular." Said George.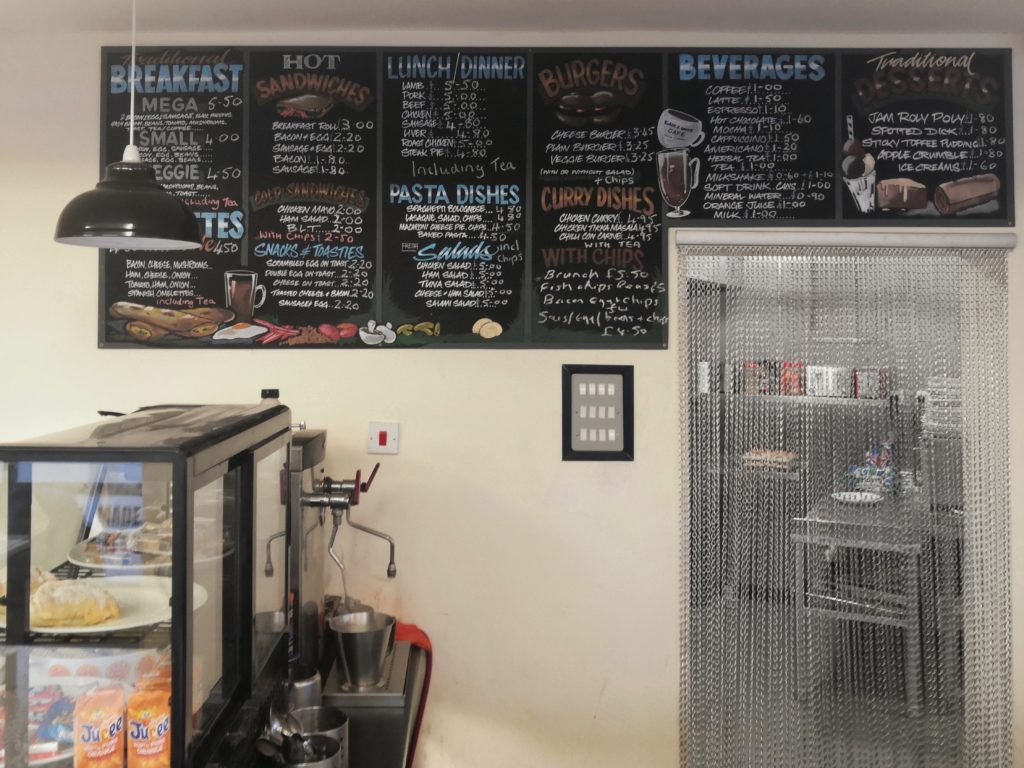 A lot of regular customers, who have witnessed the prosperity of this shop, come back to have a cup of coffee while reading newspaper.
"I've been coming in since 1960s. It's very well named." Said Frank, one of the regulars of Black & White, "it's a workers' Café. They came in at 8 for breakfast, and at 2 they came again to have lunch. It's very busy."
Talking about why this coffee shop can remain its popularity and good reputation, Frank compared it with other modern coffee shop:"They opened and then shut down. They don't last long.
"But here you can order whatever you want with a reasonable price. It's all about value for money."