UNESCO is giving an ode to indigenous languages worldwide for International Mother Language Day 2019.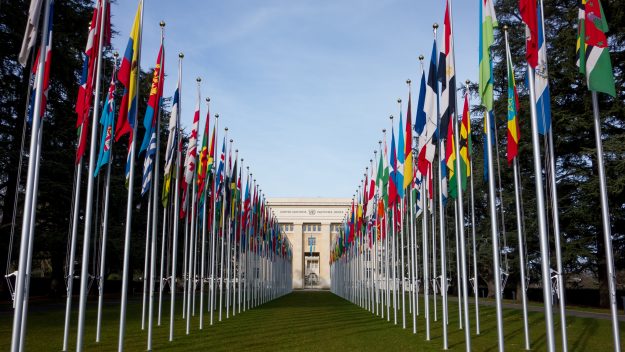 A mother tongue is the language we speak as children. But over time, people have stopped speaking and teaching many of them. All around the world on 21 February, International Mother Language Day celebrates the diversity of languages around the world while promoting multilingualism.
The idea to celebrate mother languages was brought up by Bangladesh and declared official by UNESCO in 1999.
Today, the need to encourage use of one's mother tongue through multilingual education, particularly in early schooling, is seen as an important part of preserving linguistic diversity and preventing the loss of indigenous languages worldwide.
On Thursday's #MotherLanguageDay & every day, the UN tweets in many languages:

Arabic @UNarabic
French @ONU_fr
Hindi @UNinHindi
Kiswahili @UmojaWaMataifa
Portuguese @NacoesUnidas
Russian @UnitedNationsRU
Spanish @ONU_es pic.twitter.com/s1SHtmGWNB

— United Nations (@UN) 21 February 2019
"At least 43% of the estimated 6,000 languages spoken in the world are endangered. Only a few hundred languages have genuinely been given a place in education systems and the public domain, and less than a hundred are used in the digital world," the UN said in a statement.
This year, the opening event will be held at UNESCO Headquarters, Paris, France. This year's theme has been declared as "Indigenous languages matter for development, peace building and reconciliation framed by International Year of Indigenous Languages 2019 (IYIL19)."
In her message on the International Mother Language Day 2019, Audrey Azoulay, Director-General of UNESCO, said, "Indigenous peoples have always expressed their desire for education in their own languages, as set out in the United Nations Declaration on the Rights of Indigenous Peoples. Since 2019 is the International Year of Indigenous Languages, the theme of this year's International Mother Language Day will be indigenous languages as a factor in development, peace and reconciliation."
Happy #MotherLanguageDay! ???? https://t.co/ki3DqPASk0 #IndigenousLanguages pic.twitter.com/KGfWO1hxYH

— UNESCO (@UNESCO) 21 February 2019
As a part of the United Kingdom, where English is the official language, Wales strives for its population to have one million Welsh Speakers by 2050.
Cymraeg 2050 is a plan announced by the Welsh assembly in 2017 to boost the number of Welsh speakers in the country. Their vision is that by 2050, Welsh would be used in all aspects of life, and that even non-Welsh speakers would recognise its contribution to the country's culture and society.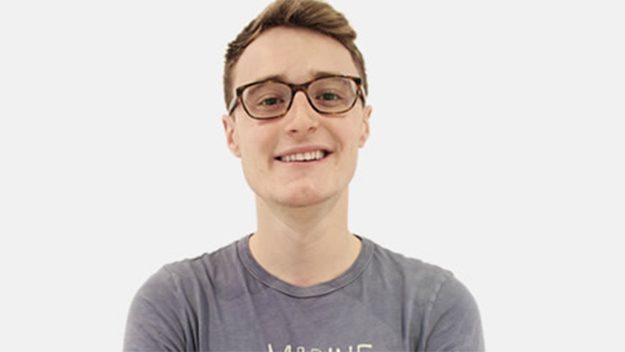 "One line I usually hear people say here in Cardiff is that, 'Oh, I wish I spoke Welsh', and I tell them the only way you can learn is to stay in constant touch with the language," says Jacob Morris, Cardiff Students' Union Welsh Language Officer.
Jacob is a Welsh and Politics student and takes special interest in Cymraeg 2050. He thinks that the goal of more people speaking Welsh is possible, but not without hard work.
This isn't just the situation in Wales but many other countries around the world. Most of the nations are becoming aware of the importance of their native languages and taking required steps to save them from extinction.
Thousands of the world's languages, including many #IndigenousLanguages, may become extinct by the end of this century. On #MotherLanguageDay let's celebrate the language diversity and commit to preserving the world's diverse cultural heritage! pic.twitter.com/XCTPYnmIgQ

— UN Geneva (@UNGeneva) 21 February 2019
Cardiff is a city with high number of international students. Being from a different country means that you are most likely to be bilingual.
"I am from Greece and I enjoy the fact that I can speak in Greek as well as English. I have a few Greek friends and it feels so wonderful to speak with them in Greek in a foreign country. It makes me feel so special," says Eleftheria Skaltsa, a MSc Maritime Policy and Shipping Management student at Cardiff University.
Languages from around the world are a vital tool used by people to communicate with everyone and express themselves. A person's mother language ties them to their roots and brings them closer to their community.
It helps in building a distinct and unique personality when they are in a foreign land. So this year, why not take a pledge to speak and teach your native language whenever there is an opportunity?