The charity Show Racism the Red Card starts school competitions to educate young people about the causes and the consequences of racism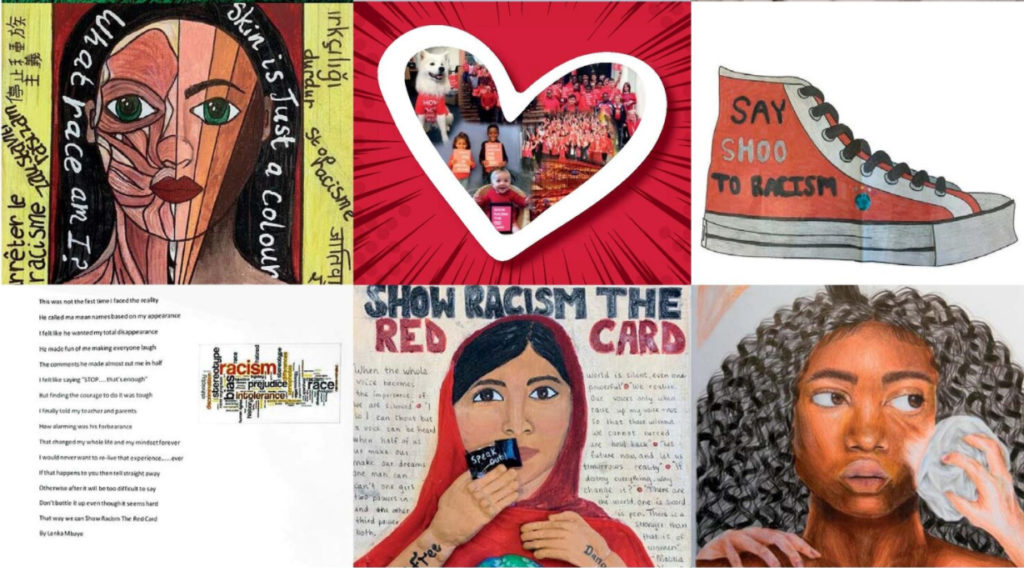 Welsh children have been inspired to create anti-racist artwork thanks to an innovative new competion.
The competition is held by Show Racism the Red Card, an anti-racism charity. It provides educational resources about anti-racism for young people. This year marks the 25th anniversary of the organization.
Rory is a student from Cadoxton Primary. He won the competition in school, which makes him excited. In order to make his best design, he watched lots of YouTube videos and read up about the effects of racism it has on children.
"I'm very proud of him and I think it let's Rory acknowledge issues going on in the world and how to address this. To become a better person and celebrate diversity and challenge discrimination of any forms." said Elizabeth Alice, Rory's mother.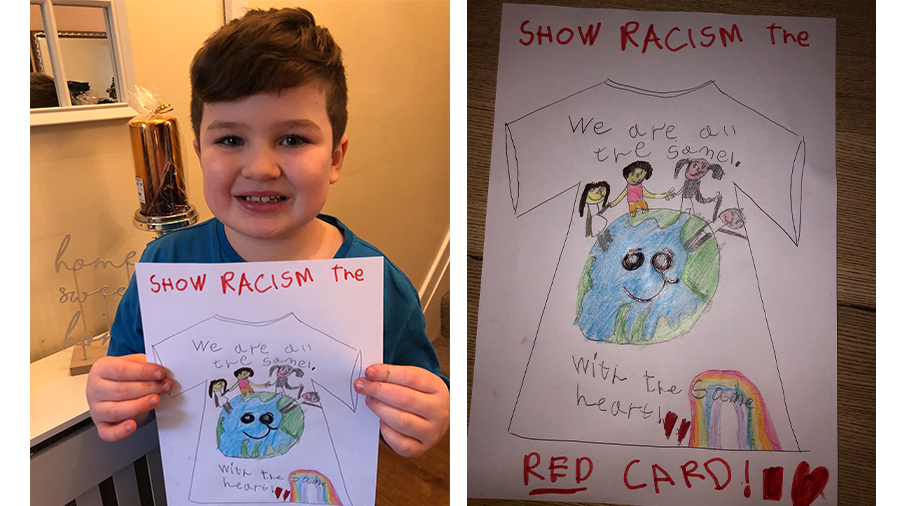 The competition is the schoolwork for Ffion. Her parents took some explaining about racism for Ffion, because Ffion did not understand why people have been treated different because of their race.
"I think children should be aware of the damage racism causes. At the age she is now, she sees differences but doesn't see different as a bad thing." said Anna Williams, Ffion's mother.
"We want her to carry on with that view as she gets older and have a clear understanding of how she feels about racism when she is exposed to racist views from others."
Ffion's design impressed her parents and they printed it on a T-shirt. Now it becomes Ffion's favorite clothes.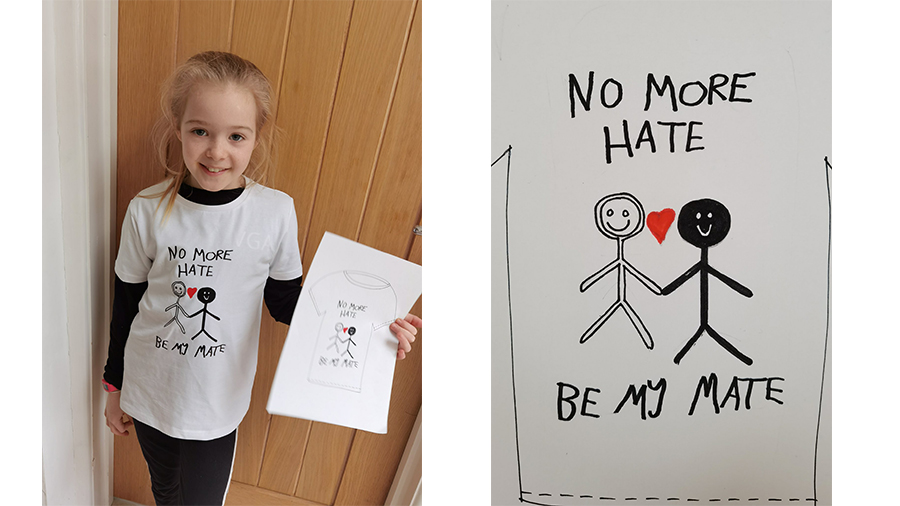 "It's really important to us (her dad and I) that she grows up being aware of racism and that she takes on the same attitude as us, because racism is absolutely unacceptable."
There are 10 categories in the competition. Each school is required to send 3 entries per category.
Schools also pay high attention to anti-racism education on the pupils and they encourage children to participate in the competition.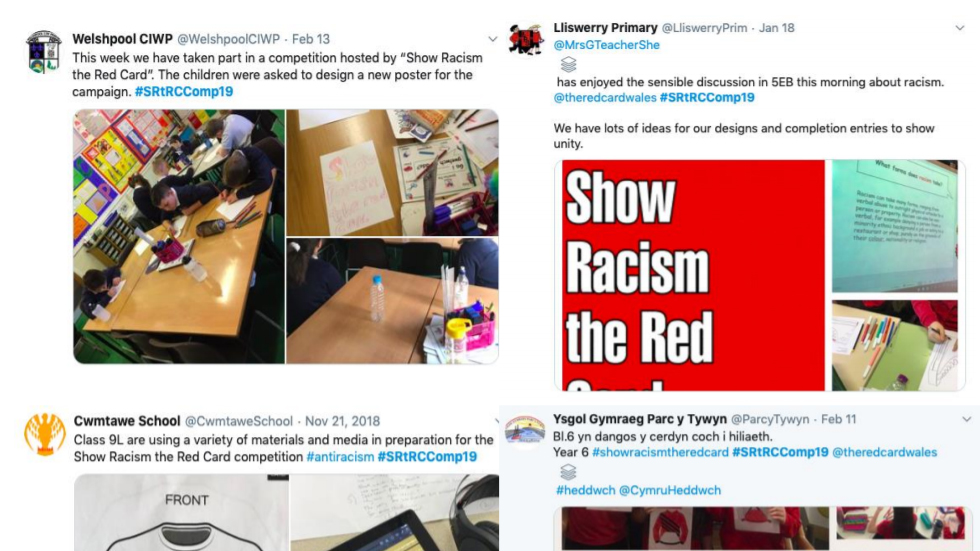 "We need our children to be kind, tolerant and ethically informed. Now more than ever." said Mrs Janet Hayward, Headteacher of Cadoxton Primary.
Due to the lockdown restriction, children this year have their artwork creation at home with family members.
"Working at home with parents, children can have conversations that help form their ideas and we hope will lead to defining families language as well as the children's to reflect the celebration and acceptance of the diverse and wonderful world we live in. "
Christine Blower, SRtRC Honorary Vice Presiden said: "The quality of the young people's artwork is always very high, the kids all love getting involved and Show Racism the Red Card is a really good and important message."