A group of international activists demonstrated in support of possibly the longest hunger striker in UK history. Should the BBC be reporting this?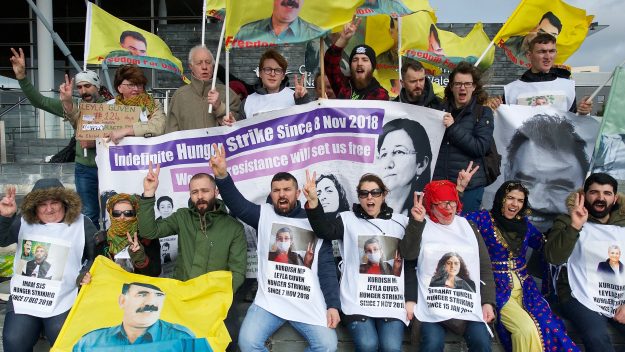 A group of international activists protested outside the National Assembly and inside the BBC Wales on Monday, calling for an end to the isolation of jailed Kurdish political leader Abdullah Öcalan and support for hunger striker Imam Sis.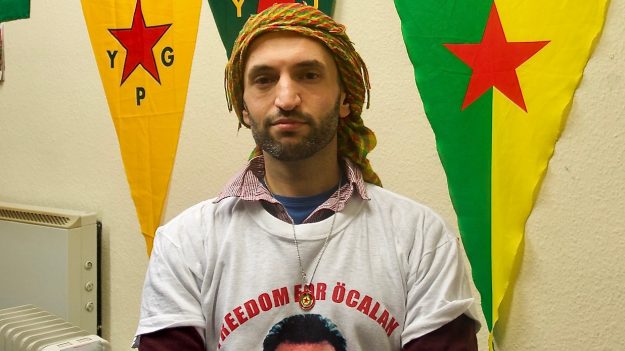 Sis, a Newport-based political refugee from Turkey, 32, came to the UK 14 years ago. He has gone nearly 90 days without food as part of a global hunger strike for basic human rights for Abdullah Öcalan.
"I'm here today [at the BBC] to try to amplify his voice", said Mark Campbell, Co-chair of the Kurdistan Solidarity Campaign.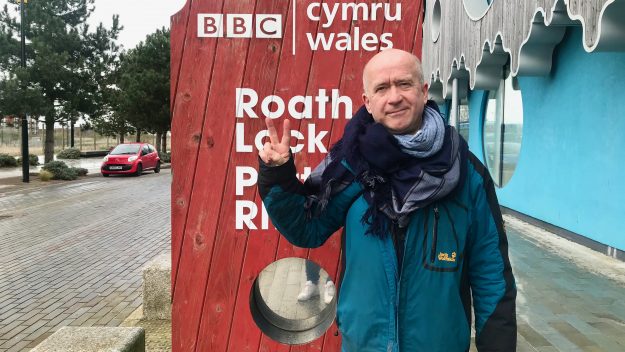 The health of Imam Sis is now severely affected, and was unable to attend the protest, which began outside the National Assembly and moved towards the BBC Wales.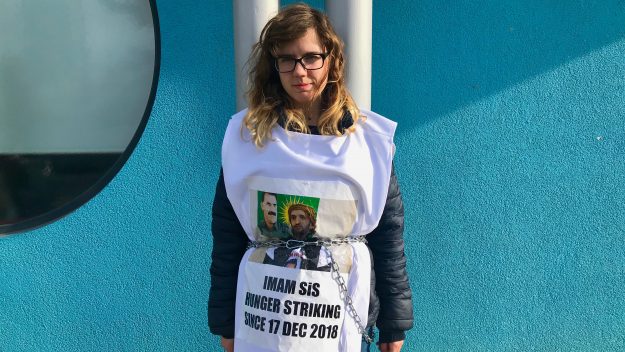 Activists are asking for increased media attention, as Imam Sis's health deteriorates. "This is so unknown about", said activist Heledd Williams. "We are here at the BBC because there is a massive information deficit. People don't know the roles of Kurds in defeating the ISIS territory."
The Kurdish leader Abdullah Öcalan has been in solitary confinement since 1999. He has been denied access to his lawyers since 2011 and any of his family members since 2016.
"He is the political leader of over 20-25 million Kurdish people. The Turkish government are denying him basic rights. Prisoners should have regular visits from their representatives and family. The Turkish government are denying him illegally," explained Campbell.
.embed-container { position: relative; padding-bottom: 56.25%; height: 0; overflow: hidden; max-width: 100%; } .embed-container iframe, .embed-container object, .embed-container embed { position: absolute; top: 0; left: 0; width: 100%; height: 100%; }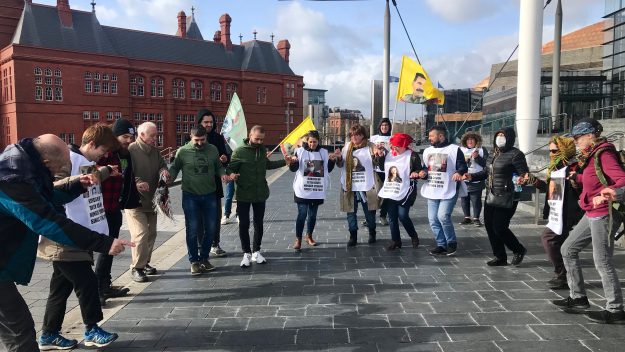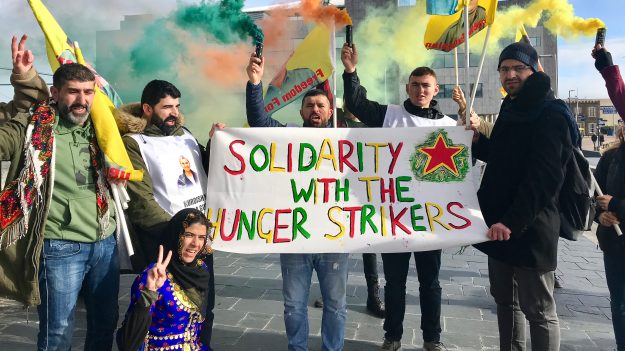 Outside the National Assembly, Campbell held a public speech and said: "Many people in Wales identify with the struggle of Kurdish people. Because what the Kurdish people want is the same as [what] the people in Wales have: the ability to practise their own language and their own culture and their autonomy. And the Kurdish people, and the friends of the Kurdish people, are very grateful to the Welsh people for standing beside Imam Sis and amplifying and supporting and raising Imam's voice."