How is an 18-year-old challenging the stigma that surrounds autism and learning disabilities?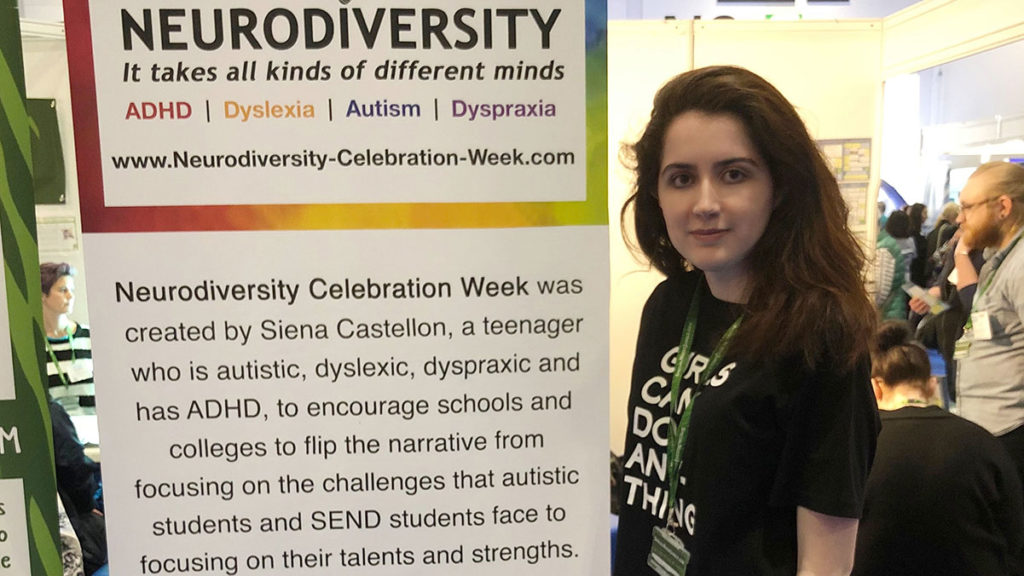 Siena Castellon has autism, dyslexia, dyspraxia, and ADHD. All her life, she was told by teachers and classmates that she was "too stupid" and "a freak".
"People would be shocked to hear the way that disabled people, the way neurodiverse people, are treated, and the way we're excluded from school," she says.
She launched a campaign, Neurodiversity Celebration Week, to celebrate others like her. Created in 2018, the Neurodiversity Celebration Week is an international campaign that aims to challenge negative perceptions and stereotypes about autism and learning differences. It encourages schools to focus on strengths and talents instead of the challenges.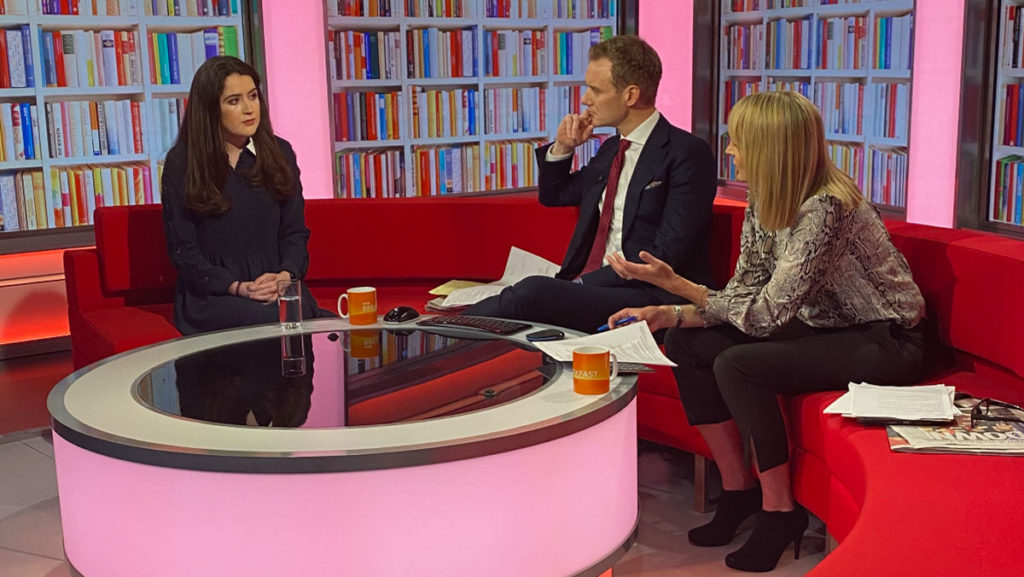 Siena says that, "something that I will never understand for the life of me is how 20% of the population are neurodiverse. Yet neurodiversity is treated as this niche issue."
In 2020, 500,000 students from over 760 schools from all around the world participated. This year, over 800,000 students are attending.
"There are 800,000 students that are going to hear that message, hear that it's a good thing to be neurodiverse, it's a superpower, it's a benefit," says Siena. "And that's something, if someone had told me that 10 years ago, it would've changed my life."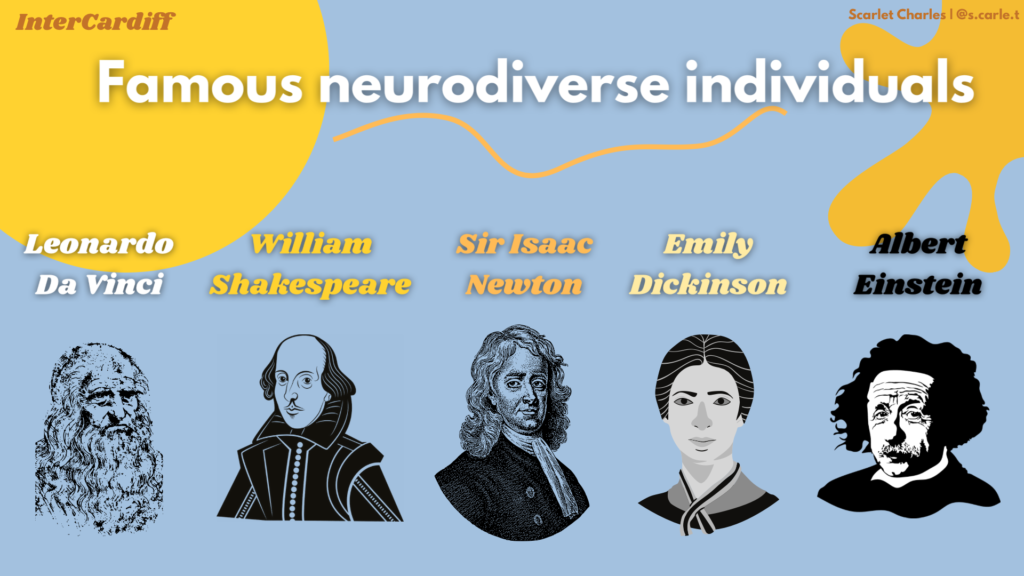 To Siena and the neurodivergent community as a whole, positive representation in media is key in how they view themselves and their actions. 
According to a Gay & Lesbian Alliance Against Defamation, or GLAAD, study "Where We Are on TV", only 3.1% of characters on TV are disabled, and 95% of characters with disabilities are played by able-bodied actors. When neurotypicals play roles that aren't meant for them, it's usually very damaging to the image and perception that people have of the neurodivergent community.
Sia's movie 'Music' is the perfect example of how not to represent the neurodivergent community. It garnered an enormous amount of criticism on social media after portraying in one of its first scenes an autistic child, played by a neurotypical actress, being restrained during an episode.
"I can't think of one thing they've done right in the whole situation," says Siena. "The neurodiverse space is constantly being taken up by neurotypical individuals who are writing the narrative. If they had gotten an autistic actor, it would've been better for the show, it would've been more real."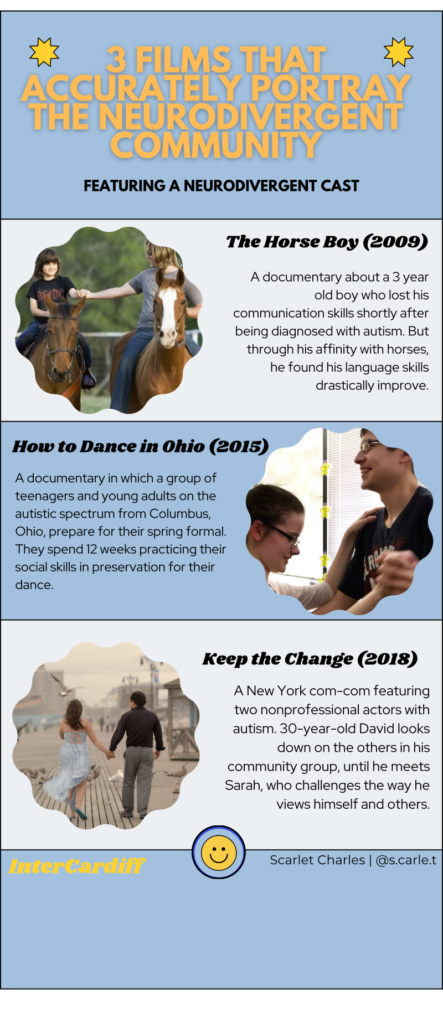 This is why releasing films featuring neurodivergent actors is important.
The movie 'Amber and Me' is an example of a piece of media in which neurodivergent actors star. Filmed in Cardiff and released virtually by Chapter Arts Centre, the feature-length documentary follows a young girl, Amber, who has Down's Syndrome, as she begins mainstream education with her twin sister, Olivia. Directed by their father, Ian Davies, this film offers a fresh and accurate picture of childhood.
"Amber and Me is an example of good practice as it is a film that centres the neurodiverse person and allows them to speak for themselves," says Claire Vaughan, Chapter's Cinema Programme Manager.
"Every time we are given an opportunity to hear someone else's story we understand more about how everyone is different – they have different dreams and interests and struggles. It helps make us understand that people are individuals."