You might only be able to roam your home right now, but with a few tips you can travel to billions of stars visible from Earth.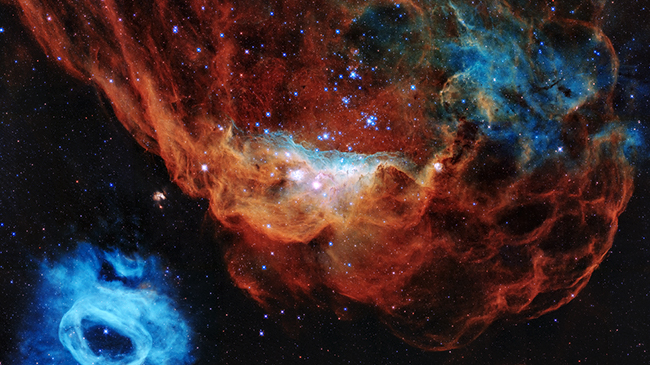 Standing still by a big window, Robert types on his phone: "The moon looks nice, and the very bright dot not far is the planet Venus…" Pushed the send button, he looks up into the sky.
"Maybe you are in one part of the world, and you have a friend who's in the other part of the world. When you look at the moon, and you wonder if that friend can see the same moon," said Robert Berry, an international student from the US at Cardiff University.
Being a big fan of Space for several years, Robert loves sharing his passion with friends by inviting them to go out and see the sky.
"Usually, they were curious, maybe a little confused," said Robert. "They joined me and came outside. I pointed out what to look for and showed them this little dock (International Space Station) moving across the sky, and they could see it and they understood it."
After the lockdown, Robert couldn't invite friends to join him anymore, but he still shares Space-related links with them. "I think Space helps us to feel the connection to each other, to the things outside ourselves, to bigger stories, to bigger things, than just our own story."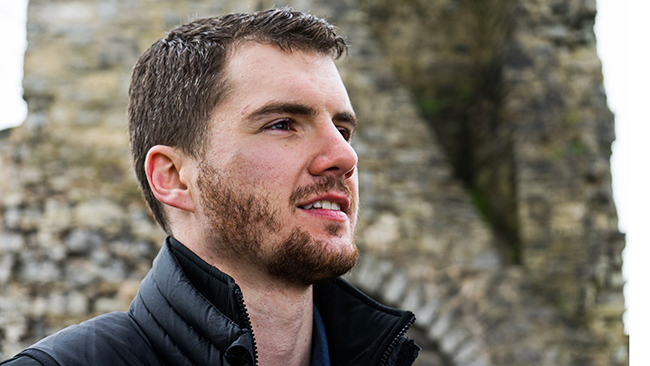 There are several space events happening in May, according to Dr. Paul Roche, reader of School of Physics and Astronomy in Cardiff University, such as the Eta Aquarids Meteor Shower on 4th of May; Milk Moon on 7th of May; Close approach of Moon, Jupiter and Saturn on 12th of May; and Comet Swan on 27th of May.
"Everyone says they don't know anything about Space, but you only need to look up into the sky," said Dr Paul, who has worked in Astronomy for 30 years. "When it's clear, you can see the moon, the stars, some planets and satellites. People can do simple Astronomy with no equipment at all."
According to Go Stargazing, there are many wonderful things people can see just with their naked eyes, such as the Milky Way, Meteor Shower, Stars, Star clusters, Nebulae, Galaxies, the Moon, Planets, Aurora, and Satellites.
Dr Paul said, Astronomy has beautiful images, big questions as: Is there life in the universe? Where do we come from? Black holes, and a lot of interesting stuff. Some people have a tendency to be nervous or find it too overwhelming to understand, but they can start off simple.
"You start off by looking into the sky and getting familiar with where things are," said Dr Paul. "If you go out every couple of nights, you'll see things are changing. You can see during one night the stars seem to move, which in fact it's the earth that is moving.
"If you go out, just look at the position of the moon each night. Maybe you stand in the same place in the garden, you'll see where it is in relation to this tree, or this chimney or something, and you do the same the next night. At the next time, you'll see the moon at a different place, so you'll get to understand that the moon is moving."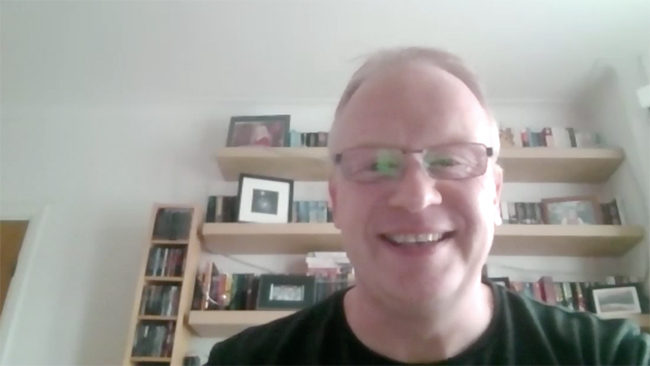 If people want to study a bit more, Dr Paul suggests using simple binoculars to observe the object more carefully, with elbows resting on a wall to help with the stability. These do not need to be expensive.
If people want to explore further, they can buy a small telescope or join the local Astronomy Society where there will be telescope too, and a group of members interested in Astronomy will meet regularly to share knowledge about Space.
There are a lot of good websites and mobile phone apps for learning Space without spending much money at all, added Dr Paul. Such as NASA Hubble Telescope for beautiful images; Heavens Above for satellites and the ISS; UKRI Science and Technology Facilities Council for videos, posters and activities; Stellarium for showing a realistic sky in 3D; Down 2 Earth for creating your own impact craters; Free textbooks on Openstax for learning the physics and maths; Phone apps as Star Walk and Distant Suns.
The owner and director of the Dark Sky Wales, Allan Trow agrees that there are a lot of fun things to do with Space at home. "Even in the centre of Cardiff, you can pick up some of the bright stars and make up the constellations," said Allan. "So you can start tracing the constellations one by one, and do the star hopping. You move from one group of stars to the next, building up a pattern."
Allan also recommended a phone app, the Celestron Skyportal, to be used by pointing to the sky, which gives outlines of the constellations and helps people navigate the way around to take a rolling.
The easier thing to do in the garden, according to Allan, is to lie down on the ground and look up into the night sky. "You'll get quite a panorama, that allows you to spot things. You'll spot the satellites going across, because they are just moving, and because of the way that our eyes are involved, you'll see the motion in the sky quite quickly."
Being a professional astrophotographer for 15 years, Allan gives several tips for taking beautiful Space photos with mobile phones. "It's tricky, but you can do constellation pictures for one, as long as you've got a steady, like a tripod, a beanbag or something, within the phone itself having a pro-setting," said Allan. "Use them and play around with them. Get as much starlight into your camera phone as you possibly can."
ISO in the pro mode, according to Allan, needs to be pulled as high as possible. For example, instead of being auto, take it up to 2400, which is extremely bright. It will allow people to do a couple of seconds' exposures of the night sky and that highest ISO level can help to pick up stars, the Milky Way and other stuff.
"But you get to be in the right place at the right time and keep the phone extremely steady. Because any kind of motion will cause the stars to blur." Allan added.
However, most Space photos that people take with camera phones, according to Allan, are under the help of either a telescope or binoculars. Allan said: "Because you can easily take pictures of the moon and the planets using the camera phone placed up to the IEPs of the binoculars or the telescope itself.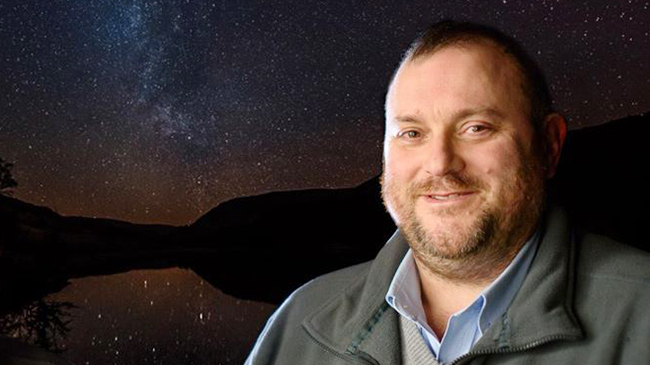 "You just need to make sure that binoculars are steady, so you've to get a tripod, or rest on the wall, which is in the right direction. Just bring the phone up to the back of the IEPs. Focus on its own, and just press click, and you'll get some really good pictures of the moon."
Once the lockdown will finish and when we can go out to embrace everything again, where will be the best places to do the stargazing?
According to Allan, Mid-Wales is a very good area to do the stargazing, and he personally, likes The Llŷn Peninsula, Snowdonia, Pembrokeshire, and coastal regions and parts of Anglesey. Dr Paul's recommendation is the Brecon Beacons and he said as long as we could get away from the city lights from the streets, both our gardens and some nearby parks could be good options.
As the long nights and clear skies are very good conditions for stargazing, Dr Paul said, people could see more of Space in winter. 6 o'clock or 7 o'clock in November and December is his ideal stargazing time and the only tip is to wrap up warm because that's when it's cold as well.
But as mentioned before, several gorgeous Space events would happen in May and the planet Venus was also visible.
Robert said, apart from sharing Space-related links with friends, he had been following live stream events recently, such as star parties on the website Slooh, whose program allows people to look through the telescopes in the Canary Islands and take photos from the telescopes.
"That's important," said Robert. "During this lockdown, it's to know that things are still out there, and things are still beautiful. We are still connected even if our spaces are separate right now. We've got this beautiful planet. It will be OK."