Health & Her has received funding from the Development Bank of Wales for their holistic menopause app.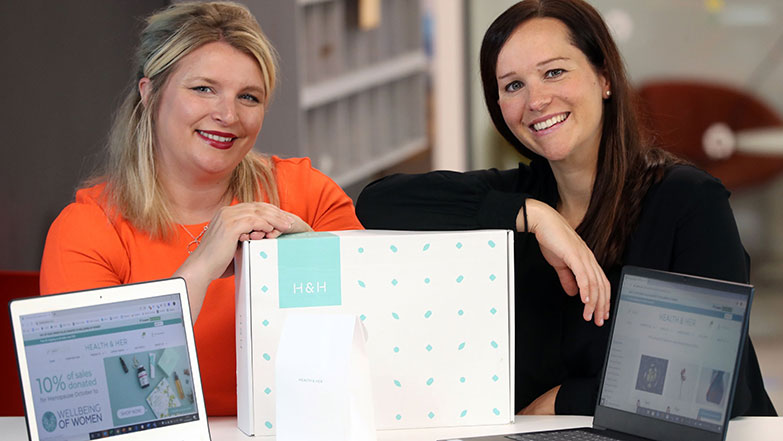 Women facing the menopause will benefit from a revolutionary holistic health app that allows them to track their symptoms, get recommendations and improve their experience.
The money follows the initial six-figure investment from the Development Bank of Wales in 2019. Alongside additional funding from angel investors and the Wales Angel Co-Investment fund. It will allow Health & Her to scale up product development and expand into mainstream retail.
Health & Her Menopause, founded in 2017, offers products, symptom tracking and specialist advice on their app. The company is expected to create up to 18 new jobs, with supply chains in Port Talbot and Conwy also expected to also benefit its growth.
The free menopause symptom tracking app puts the power in women's hands to understand and improve their experience.
Their website allows women to speak to a specialist menopause GP for in-depth advice on their symptoms, tailored treatments and prescription recommendations.
Encouraging women to go to a specialist doctor is very important as HealthTalk found that some women found GP's dismissive about the menopause. With many left feeling like their concerns weren't being taken seriously.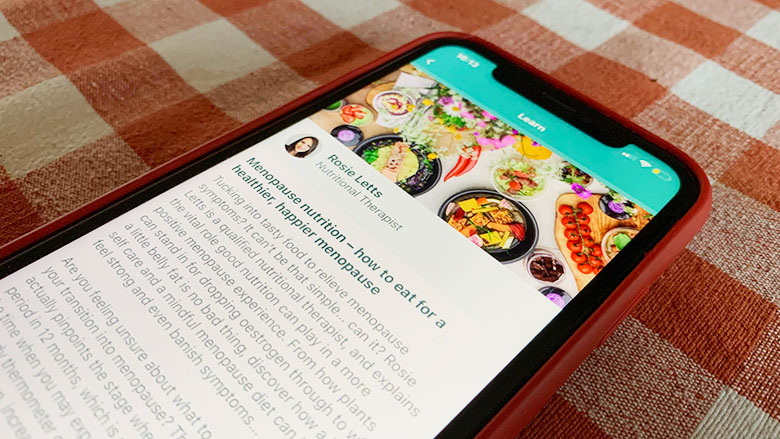 Health & Her have shown that menopause can affect so many aspects of women's lives. They hope that by empowering women to consider body, mind, and lifestyle, they'll improve their experience and lives for the better.
The menopause refers to when a woman no longer gets periods, so is no longer able to get pregnant naturally. Some women find their periods stop suddenly, and some find they become less frequent before stopping altogether. Menopause usually occurs between the ages of 45 and 55, with the average age in the UK being 51.
Common symptoms of menopause include: hot flushes, night sweats, vaginal dryness and discomfort during sex, difficulty sleeping, low mood or anxiety, reduced libido and memory and concentration problems.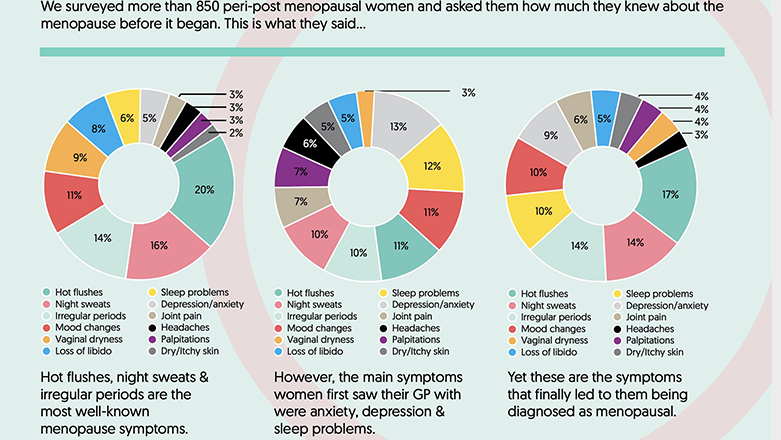 There is an obvious lack of awareness on menopause something Health & Her are actively trying to change through their symptom tracking app. TV presenter Davina McCall was unaware that what she worried was Alzheimer's was actually memory loss caused by menopause.
Therefore, it was great news when it was released in 2019 that young people will finally be taught about menopause in secondary schools in the UK. It will be taught as part of the new Relationships and Sex Education curriculum.
This will ensure that when women do finally begin to experience menopause, they're better prepared, more aware of the symptoms and likely to seek treatment and support from their GP.