Carols, concerts and raffles to go ahead using technology and some creatives surprises for parents and pupils
STAFF and pupils across Llandaff and Danescourt have been working hard to ensure that end-of-term Christmas celebrations go ahead, using technology to make events Covid-friendly.
Click the name of your school below to see how it's celebrating the festive season.
Bishop of Llandaff High School is moving its annual carol service online, in a film available on YouTube from December 3.
"Normally we put on a carol service in the cathedral, which is usually packed out," said Fran Lloyd, head of performing arts at Bishop of Llandaff High School.
This year, recordings of music, drama and readings from Llandaff Cathedral will make up the virtual Bishop Christmas Carol Service, as well as photos of activities in the school and footage of previous performances.
Mrs Lloyd said the virtual carol service would be a "wonderful service of celebration" and a "chance to share with family at home".
In an exclusive for The Cardiffian, she also hinted that staff are planning a surprise for students to round off the festivities.
Cantonian High School usually takes its festive celebrations out into the local community.
Choirs visit local care homes, while the school's Christmas carol service includes all the feeder primary schools. Pupils design cards to be delivered to local residents and businesses.
However, Covid-19 restrictions have significantly limited the school's seasonal activities, even putting a stop to the usual staff pantomime.
The Christmas raffle will be going ahead, with eight families set to win a Christmas hamper — although this year the usual turkey and potatoes will be replaced with biscuits and chocolates.
The cards to the surrounding area will also be delivered, but will be quarantined for 72 hours before they can be opened.
"Everything is virtual … it's been quite challenging, which is such a shame," said Louise Kelly, family engagement and marketing officer at Cantonian High.
"Hopefully next year we will be able to go ahead with more of our celebrations."
The Cathedral School has organised several activities for parents and pupils, from The Great Forest School Elf Hunt to Christmas themed virtual baking workshops by One Mile Bakery.
The library staff have also wrapped up some of their older or duplicate books to be gifted to the homeless and three Cardiff hostels through the Salvation Army.
An online concert will be called Carols from the Cathedral School, and filming is already underway.
Danescourt Primary School normally holds three Christmas performances for pupils ranging from Reception to Year Four.
However this year, none of these events can go ahead.
Instead, assistant head Ronnie Ford has explained that the school will be doing something "a bit different".
Each class will be doing a festive celebration within its bubble and all be recorded and combined in a single video. The pupils have also been designing their "beautiful" Christmas cards to be sent out to their friends and families.
The festive celebrations at Danescourt Primary build on the school's recent accreditation as an Advanced Thinking School by Exeter University.
The award recognises Danescourt's focus on cognitive education and its desire to provide students with the tools needed to succeed.
Claire Lawton, assistant head at Danescourt, described the school's efforts to maintain student wellbeing during the pandemic with a focus on thinking skills, including "a worry jar supported by a sequencing frame or completing a wellbeing journal scaffolded by thinking tools and strategies".
Howell's School is holding its virtual Christmas Concert on December 17, when a series of events will be put together in a film for the whole school community.
Performances include a dance by the preparatory school dressed in festive outfits and readings from sixth-formers recorded on the quad.
"We're going all out," said Howell's principal Sally Davis, who also announced that Santa will be arriving in the band-stand over the weekend, ready to give all the preparatory school pupils a Christmas decoration made by sixth-formers and members of the catering team.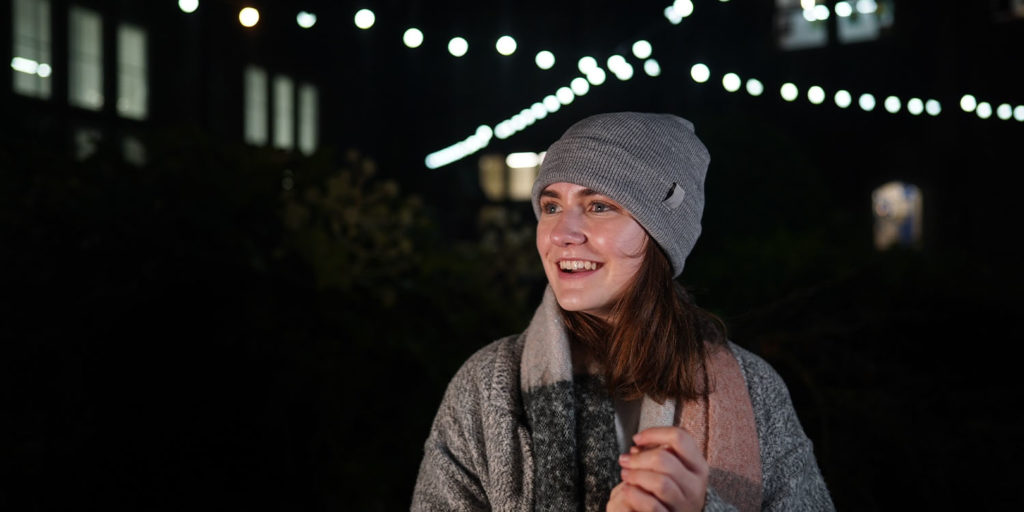 Llandaff City Primary School launched its Christmas star trail today, where pupils use a map to find the hidden stars by December 11 for the chance to win a prize.
The school's PTFA has also been collected prizes for its Christmas raffle, including a John Lewis beauty hamper and a rugby ball signed by Leigh Halfpenny.
Each class has prepared a video on the theme of Advent or Christmas, which will form the basis of class worship and will be released for parents to enjoy at home.
Staff have also promised a surprise performance to be released on December 19.
Ysgol Pencae headteacher Richard Carbis said the Christmas concerts was usually the "highlight of the year" but that they were determined to adapt to the unusual circumstances.
The foundation years' performance this year will be filmed in different locations around the school, providing a "different type of show" from previous performances.
The key stage two concert will be a more traditional service, with recordings of pupils in the cathedral brought together in a film.
"We want to give the parents something to enjoy and to keep," said Mr Carbis.