Now 350 people have signed to protect 'valuable open space' in Britannia Park
A SECOND petition has been drawn up opposing Cardiff Council's plan to build a Museum of Military Medicine in Britannia Park.
Cardiff Liberal Democrats published the petition on December 3 and it has been backed by more than 250 people, including Butetown Councillor Saeed Ebrahim.
The petition calls on the council to protect the "valued public open space" and find a more suitable site for the military museum.
The four-storey museum has been designed by the internationally renowned architects at Scott Brownrigg's studio in Cardiff, to ensure the building evokes memories of Cardiff Bay's industrial and maritime heritage.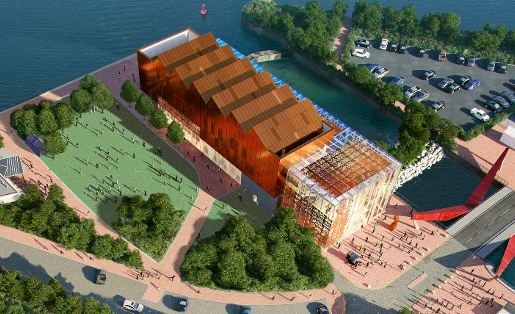 Butetown Matters, an anonymous community page, had its say on how the development could affect the local area.
"We believe the Butetown community should be consulted on major developments and have an active role in the decision-making process on any developments that impact our community. A Military Medicine Museum which was offered to other cities and refused by those cities shouldn't simply then be dumped in Butetown," said a post.
Cardiff was selected as the new site for the museum after a national search was launched to move the barracks from Aldershot, Surrey to a better location.
Two of the reasons why Cardiff was chosen because of the city's "historical connections to military medicine" and "Wales' thriving life sciences sector".
Nerys Lloyd-Pierce, chairwoman of Cardiff Civic Society, said: "We welcome a second petition against the building of the military museum on green space.
"Cardiff has significantly less green space than cities such as Glasgow and Birmingham, and it is morally reprehensible of Cardiff Council to consider taking public open space away from the residents of Butetown.
"It is well documented that green space contributes enormously to the health and well-being of the population – it's time the council woke up to this fact. Sadly, as ever, Cardiff Council is behind the curve."
Jason Semmens, director of the Museum of Military Medicine, said:
More than 100 people signed a petition against the council's proposal back in March earlier this year. This means that the proposal has over 350 objections.