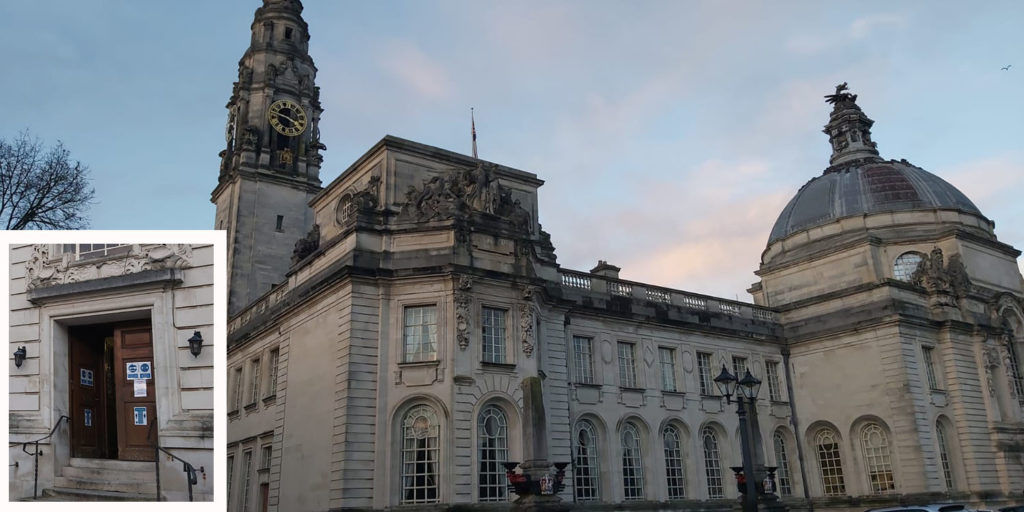 IT has been a tough year for couples hoping to get married in 2020.
The Church in Wales began postponing ceremonies on March 17th, with national lockdown restrictions causing many more to be postponed less than a week later. More than 10 months on weddings are still subject to Covid-19 restrictions.
To try and avoid restrictions many couples have now postponed until 2021 or beyond, while others have found next year to be the only date available at their venue. Meanwhile, newly-engaged couples are now also looking to choose a wedding date.
"In 2021 it will be a crazy summer" said wedding planner Carolyn Oliver who hopes that weddings will be less restricted from June. However, she also explained that her business, Your Day Your Way, went from being fully booked for 2021 to being about 40% as couples became worried about being able to have a normal wedding.
"As the pandemic has got worse people are erring on the side of caution," she said.
This is despite Boris Johnson's People's PMQs announcement on December 3 which emphasised that an increase in Covid testing coupled with the vaccine should give couples confidence and optimism that their weddings could go ahead as normal later next year.
Meanwhile couples and wedding planners are looking at ways to adapt weddings that my still be take place with restrictions.
Celebrant Debbie Duggan whose clients live throughout Wales explained that as many traditional venues get booked far in advance and don't cater to smaller numbers some couples are choosing a more quirky venue. "People are also looking for something a little bit different because if a ceremony is outside it gives them bigger choice… there's less restrictions," she said.
So how are couples in south Wales feeling about planning and adapting their wedding for next year?
---
Emma Stratford, Bridgend
Emma and Graham from Bridgend were due to get married in May 2020 but have
had their wedding cancelled four times this year after a three year engagement.
"We wanted to pay it straight off, hence why it's been three years so we
could save," Emma explained.
However their wedding has now been moved to October 2021, over a year later
than their original date. "I have been nagging my partner to get hold of
the venue to see if they've got any dates closer to move it forward because I
will have waited four years now."
Despite the wait, Emma remains positive about her wedding.
"I feel really optimistic that it will happen next year," she
said. "When we were going to get married in August we were willing to
knock the numbers down to 15 just so we could do it but the venue said no.
When it was transferred to November we had it down to 50 but now because
we're next year we're not thinking of knocking numbers down and we're going
back to the normal hundred.
"I felt optimistic before the vaccine because I thought it can't go on
like this until October next year. The economy's just not going to be able to
cope. We've got to get back to some normality in some way, no matter what. But
now with the vaccine I feel a little more confident that we can get back to
some normality. Obviously, not back to what we had, but getting businesses back
up and going again to the best they can," she said.
During lockdown she even used her time on furlough to take a training course to become a wedding planner and set up her own business which has adapted to restrictions by offering microweddings.
"Couples might not have planned for a small wedding, a microwedding, but I can help give them the knowledge about what a microwedding is, to give them the confidence that they could go down that route, and that I'm there to support and help if they would like to go down that route," she said.
---
Sadie Tomlins, Bridgend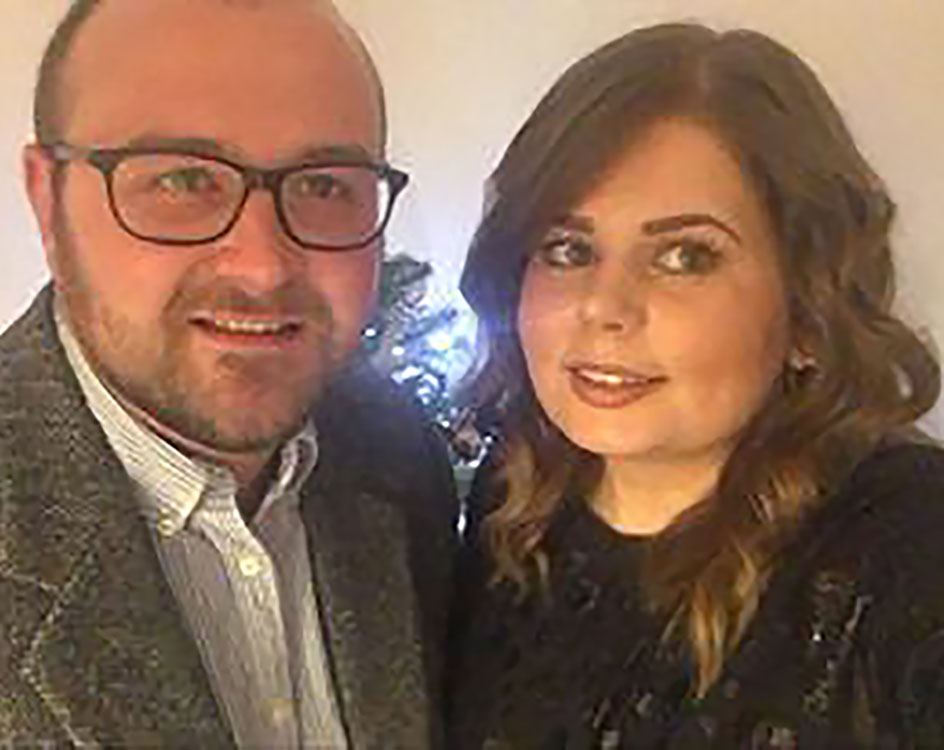 Sadie and her fiancé Ashley have been together for seven years and got engaged in February 2019. However, they decided to postpone their wedding until June 2021 as their original date was during the national lockdown in May this year.
"We actually took the decision to delay rather than the venue telling us that it couldn't go ahead. So probably the week before lockdown was announced on the 23rd March we could see how things were going, and we'd actually had quite a big wedding planned, so we made the decision then to contact the venue to push it back to 2021," she said.
Sadie explained that because of uncertainty surrounding Covid restrictions she is unable to feel excited about the wedding. "I don't think my excitement is going to kick in yet until we actually know what we can and can't do."
Despite this, she says she is determined to get married next year.
"Ultimately as a couple we've come to the decision that it's just putting our life on hold, so if next year they tell us we can only have 10 people and no reception, that's what I'm quite happy to do now. It's not so much about the reception and the wedding – it's about the symbolic nature of marriage and that's more what I want than just the wedding," she said.
"Boris Johnson's statement has given me hope that definitely a wedding will go ahead, and a reception will go ahead, but I suppose it's key things within the day that I'm not sure will go ahead."
---
Elizabeth Gooch and Wayne Cole, Cardiff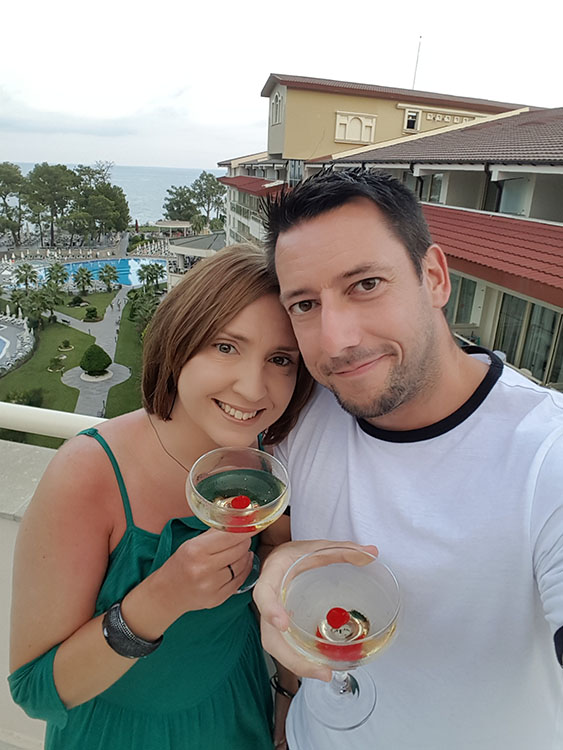 Due to get married at Castle Coch in May next year, Elizabeth and Wayne will
have had their wedding postponed for a year due to Covid.
"It's a bit strange because we've had a bit of a tough few years…I was really ill for
a few years just after we got together, and then obviously we were really
excited to get married this year but it's been postponed. But hopefully as
long as everyone's well and it goes ahead then it'll be fine," said Elizabeth.
"There's a bit of an unknown still about what it's going to be like in
May as we don't really know if the party can happen but the wedding is
going to happen whatever. We're going to make it happen," said Wayne.
The couple, who first met four years ago, decided their wedding date in
December 2019 before the impact of the pandemic became apparent.
"We thought everything would be back to normal and that a year would be
fine," said Elizabeth.
"We're not getting too carried away with thinking it's going to be exactly
how we wanted it because there's bound to be some sort of restrictions, even
with masks on and all that," said Wayne.
The couple are particularly concerned that a track and trace call could derail the event. "The only other thing that's in our minds is about isolating before the wedding, because obviously we don't want
to get pinged by track and trace a week beforehand. So we're going to have to work out a way of trying not to be too close to people," said Wayne.
---
Charlott Fagergard, Cwmbran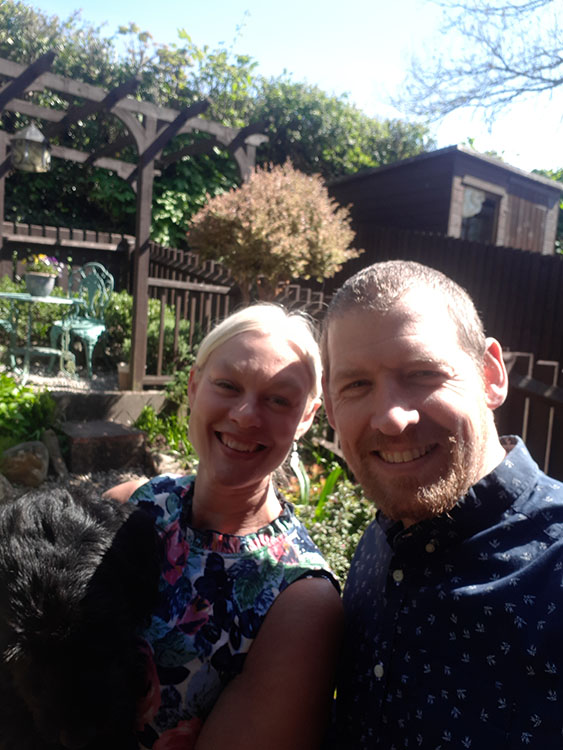 Charlott and Jamie got engaged during lockdown in May, which meant they could start wedding planning with the pandemic in mind.
"We've booked a village hall as a venue purely because of the circumstances… it can hold 30, 50 or 100 so whatever the restrictions are going to be next year we kind of feel like we're covered." Said Charlott.
When asked why they chose their wedding date in May she explained, "I wanted a spring wedding to be honest, so when we got engaged we said lets get married in April – I love daffodils so I just wanted loads of daffodils – but it just couldn't be arranged because of my parents. But it was always going to be sooner rather than later – when we decide on something we kind of just want to go ahead with it."
The couple are planning to get married even if restrictions are still in place.
"It might just be us and the celebrant. Who knows? We will still go ahead with that date, we will just have to celebrate with other people when it's convenient".
Charlott spoke about how she might have to use zoom at her wedding as many of her attendees live abroad, and how it is important that people try to adapt.
"If my parents didn't want to miss out, we could set up [zoom] so that they could join us. We've had this chat with a celebrant. I don't think it's going to be strange to set up a zoom call.
"I think we just need to make more changes, so we need to open up a little bit and think outside the box. In the beginning nobody knew what to do and we're now nearly coming up to 10 months of the pandemic and we should be having some things in place because all the businesses have had to adapt.
"We can't put our whole life on pause, and I feel quite strongly that we need to start living alongside this virus and get out and do what we can while still being safe."
---