The Victoria Salon Band aim to 'bring back live music' through live-streamed concert
A GROUP of professional musicians are determined to bring joy and live music to people on St David's Day, even though they cannot be in the same room as their audience.
Formed during the first lockdown in March 2020, the Victoria Salon Band is made up of five Cardiff musicians and takes its name from the Victoria Park bandstand they first performed in over summer.
"The idea was to bring back live music for people," said Michael Gibbs, who plays French horn.
"People walking through would stop and listen for a bit, or bring picnics down."
The band performed its "summer stay-cation" series from the bandstands of Victoria Park and Waterloo Gardens, treating park visitors to live music from a safe distance.
"I enjoyed seeing people enjoy the music," said Polly Horton, the group's bassoonist.
"Children would come up and ask about the instruments, it was lovely."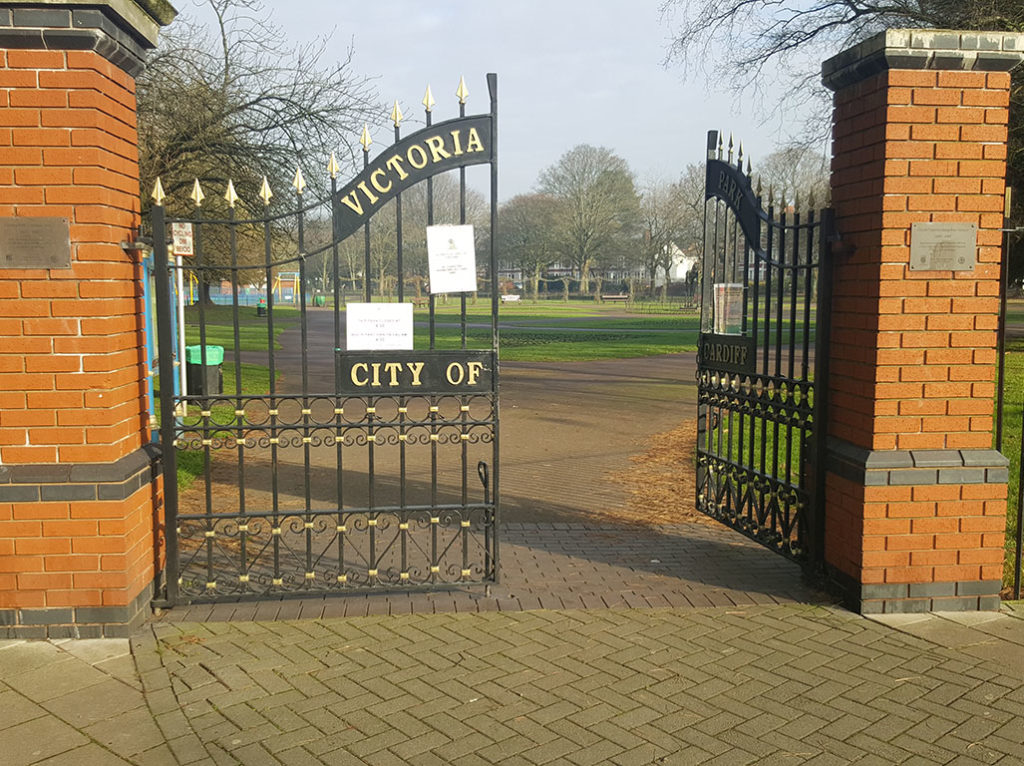 Alongside Mr Gibbs and Ms Horton are oboeist Eric Wolfe-Gordon, clarinetist William White and singer Angharad Davies.
Buoyed by the success of their summer concerts, the Victoria Salon Band is planning a St David's Day performance from Insole Court.
The group has partnered with Mid Wales Opera (MWO) and Ensemble Cymru to put on a celebratory concert that will be live-streamed to the Llandaff 50+ group, members of Insole Court and those signed up to the MWO newsletter.
"We're doing programmes and we're sending out packs with the Welsh flag, so it's kind of a sing-a-long, wave-your-flag celebration," said Ms Horton.
"There will be lots of Welsh music," said Mr Gibbs, "Some big favourites, but because it's quite a unique ensemble we have to arrange the music ourselves, so everything is almost new music, specific to us."
The live music industry has been hit hard by the pandemic.
In December 2020, the Senedd's Culture, Welsh Language and Communications Committee recommended that the Welsh and UK Governments needed to provide greater clarity on the roadmap to starting live music again.
It also recommended that more should be done to ensure that freelancers who had fallen through the cracks in current funding schemes received the necessary support.
Speaking to the committee, Samantha Dabb from music venue Le Public Space said: "It's about whether people's mental health can survive without creative outlets for the artists, and being able to access creative arts for the customers."
As freelance musicians, the members of the Victoria Salon Band have all been impacted by the industry's shutdown.
"I was pretty much doing things as normal," said Mr Gibbs, "And then suddenly, over three days everything just stopped.
"The band has kept us busy and I got some part-time work in a pub, but people are just making do and hoping that it will come back."
However, the group are optimistic about their future.
"We're going to try and keep doing these concerts in the park if the weather picks up and we're going to do an opera," said Mr Gibbs.
"We've arranged Puccini's La Boheme, for four wind instruments and four singers, which is quite ambitious."
"We're really into this," said Ms Horton, "We're invested and we want to try and make it work."
The Victoria Salon Band's St David's Day concert will be live-streamed at 2.30pm on March 1. The MWO newsletter can be signed up to here.