A look back at an extraordinary 12 months of tremendous change
Health
WALES has tested nearly 1.7 million people, seen more than 200,000 cases of Covid and given the first vaccine to more than a million people.
On one day this week, no deaths were recorded across the whole of Wales for the first time in the second wave and cases are at their lowest since September.
Some of the most memorable moments of lockdown have been spent paying our respects to NHS key workers, be that through the national clap or the variety of rainbows in our windows.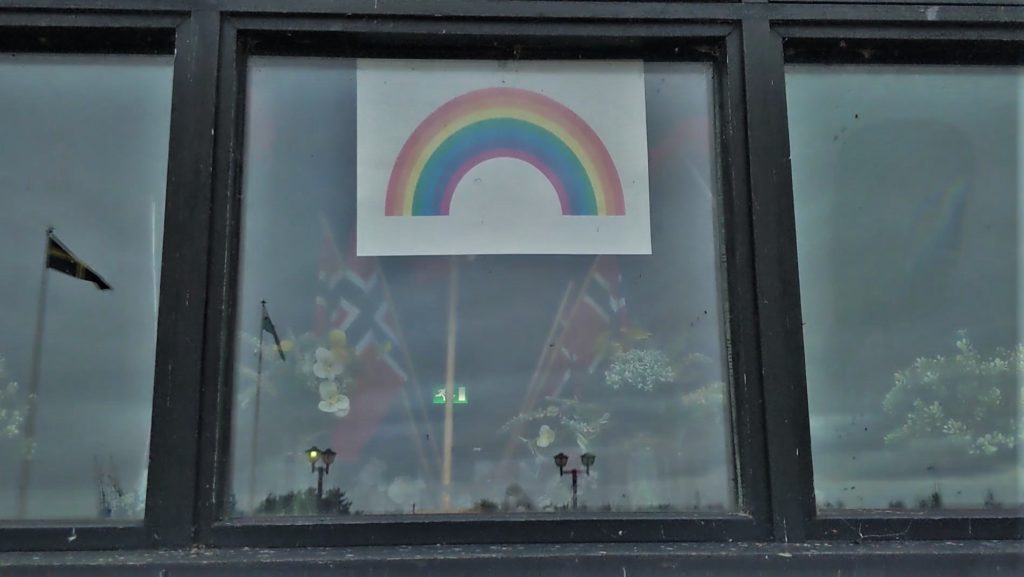 Fitness
During lockdown many were forced into furlough and we had to find new ways to spend our free time. For many of us this became more time exercising or in beautiful public spaces. Covid will have lasting effects on us all, but not all of them will be negative.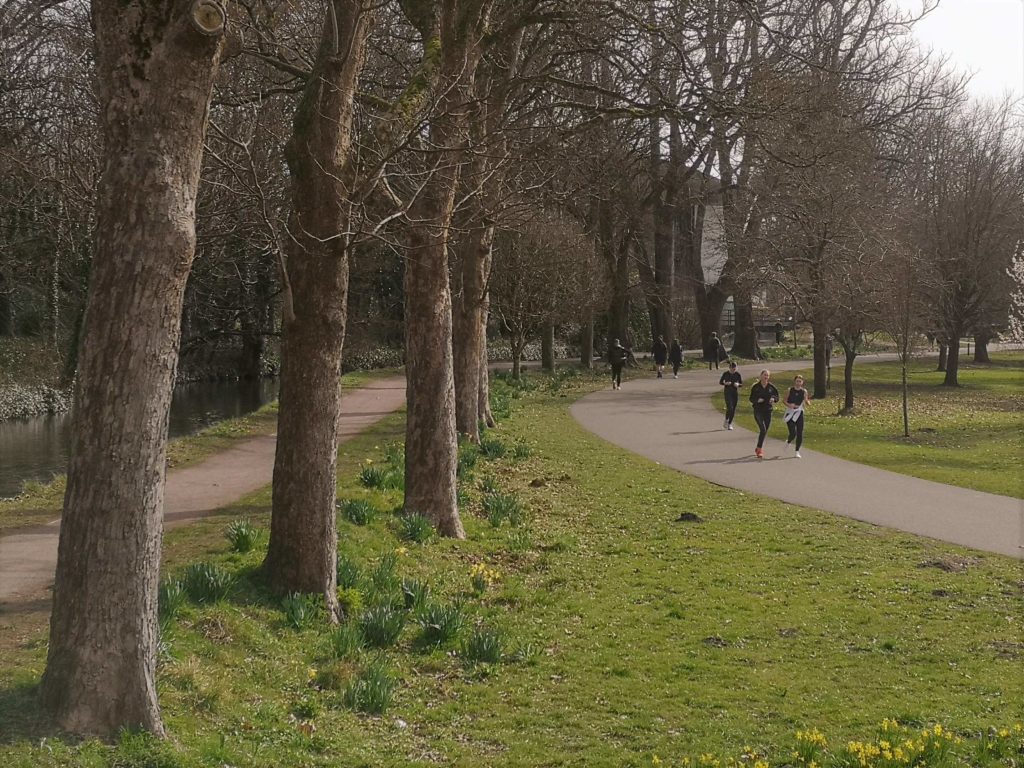 Business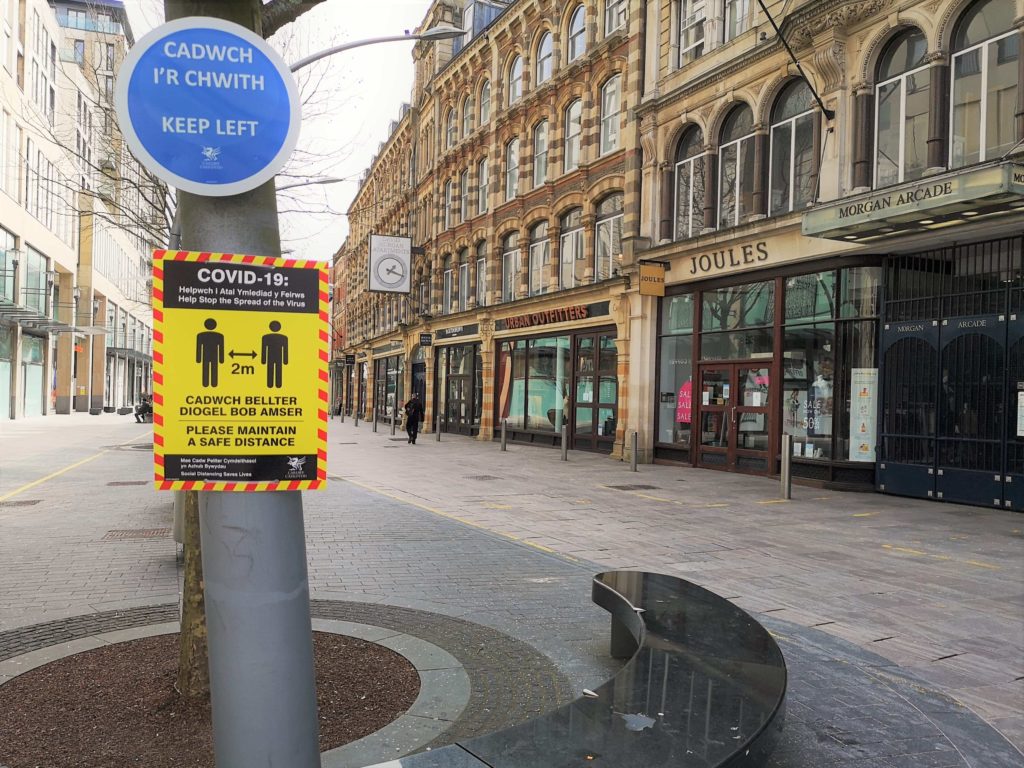 During lockdown, the high street in Cardiff was left deserted as the sale of non-essential goods was prohibited. Despite government support, many shops have been forced to close and it is likely the high street will look very different when we reach the end of the pandemic.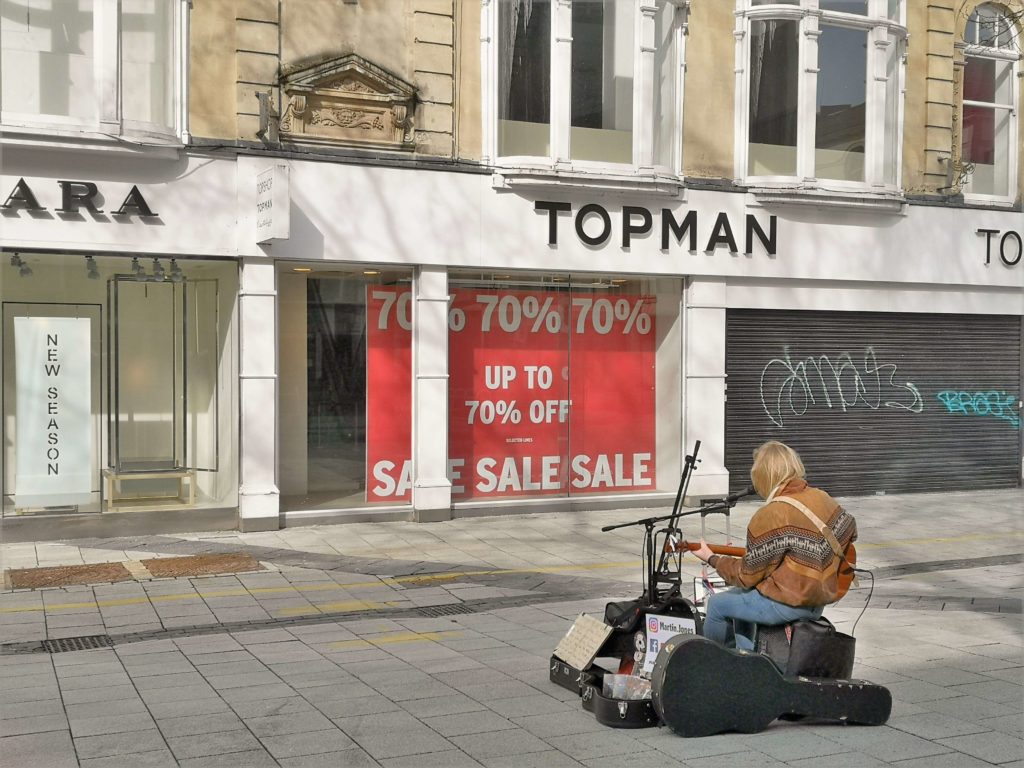 Hospitality
Pubs, cafes and restaurants have all been disrupted by Covid too, as the entire industry came to a halt during the national lockdowns.
After the first wave, we saw the Eat Out to Help Out scheme in August attempt to rescue the industry. But, after another wave of Covid, many establishments are still extremely vulnerable to closure as they are hit with major losses.
At the start of December, alcohol was banned from all restaurants and pubs, before most were forced to close again during the second wave. Mark Drakeford has indicated that they will open up bit by bit from the middle of April.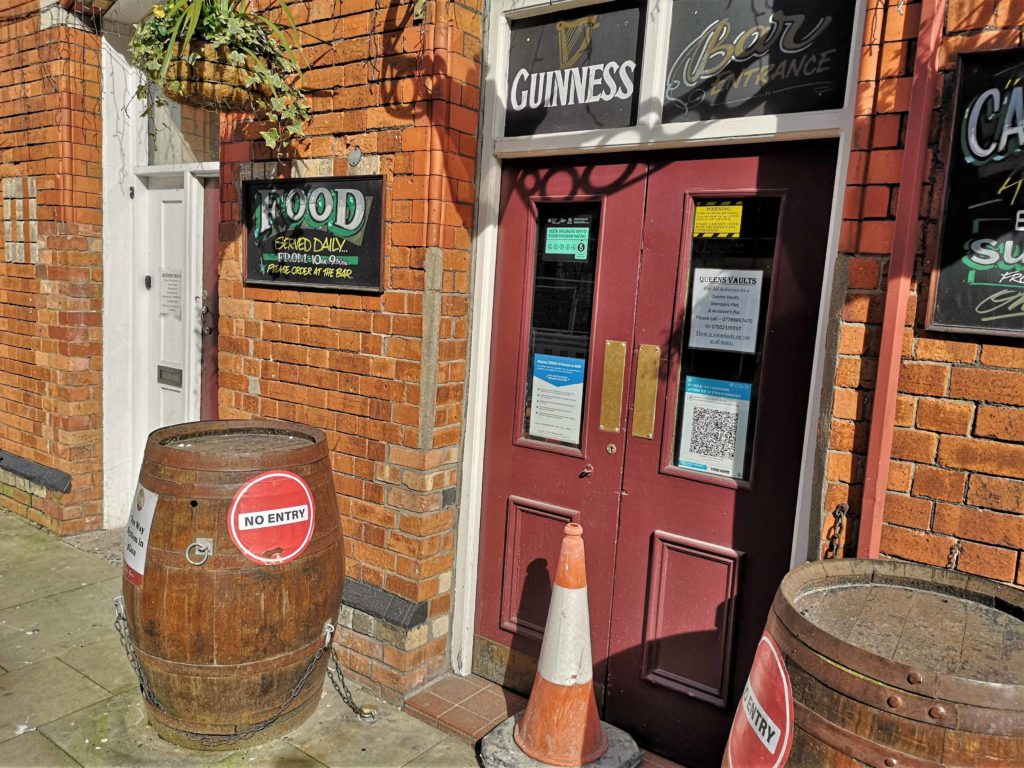 Sport
Professional sport came to a complete halt in early March and major sports didn't return to our television screens until months later. Sports fans were, during the months of quarantine, forced into watching Russian table tennis or Korean baseball to get their fix of action.
Sport began to adapt and resume but the doors of our sporting homes have stayed closed to fans throughout the year.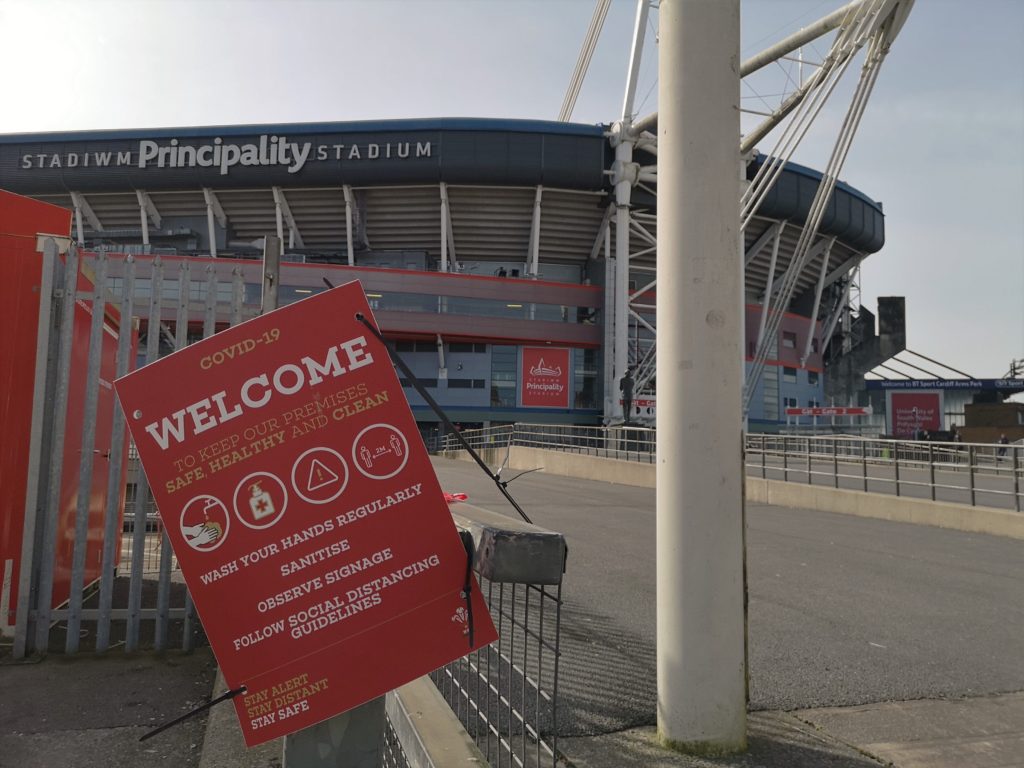 Grassroots sports may have faced an even greater challenge as government guidance often limited participation in amateur sport. Rules currently forbid exercise with up to four people from two households or within your own household.
Last July, Sport Wales launched a £4 million fund to provide a lifeline for grassroots sports clubs but many are still struggling to stay alive.
Golf courses and outdoor sports facilities such as tennis courts are now able to open this weekend but a roadmap for the likes of gyms and team sports has yet to be announced.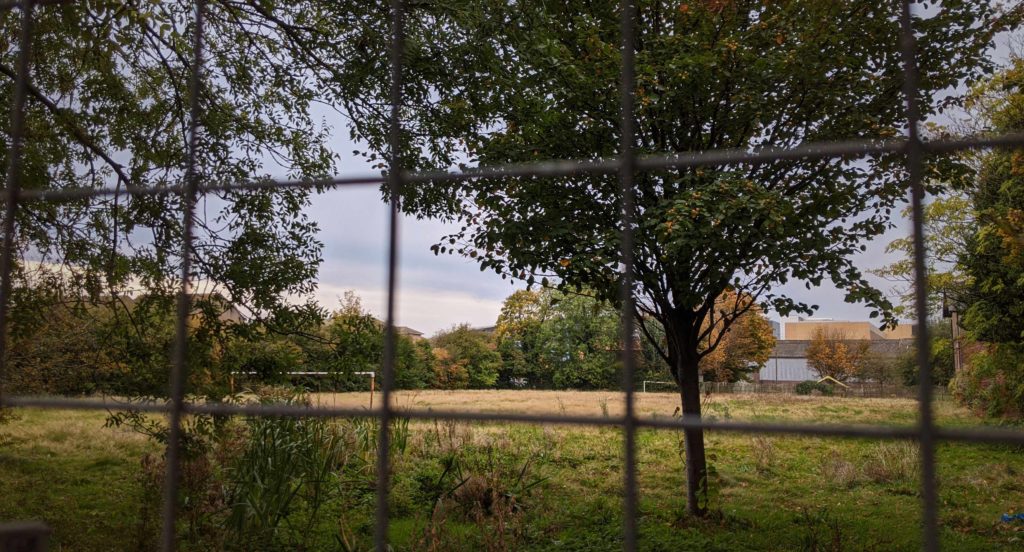 Protests
For many in the city, the events of the past year seemed to underline a sense of injustice that they had felt for some time.
By spring 2020, it was widely reported that people of Black, Asian and other minority ethnic heritages in Britain were at far greater risk than white people when it came to both catching and dying from Covid19.
People of Bangladeshi ethnicity, for example, are twice as likely to die from Covid than white British people, according to report by Public Health England.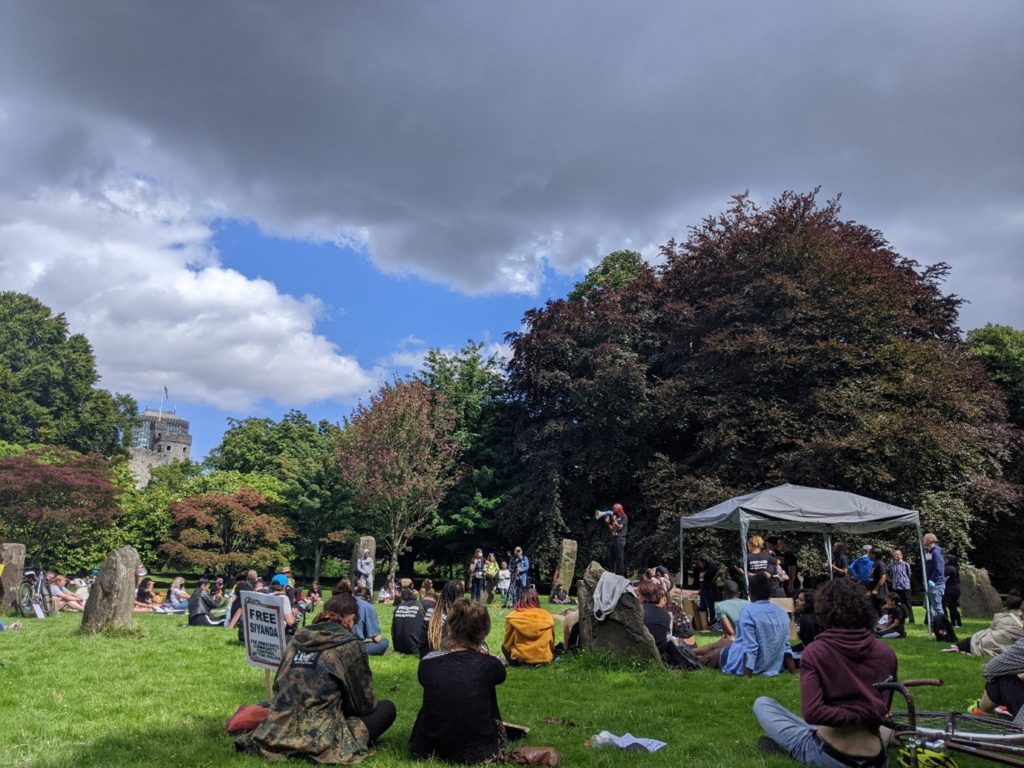 In May George Floyd, a 46-year-old black father was killed by a police officer in Minneapolis, USA, and news of his death triggered a wave of Black Lives Matter protests across the world. Cardiff was no exception, with thousands of masked protestors turning out to march from Bute Park to the Senedd on May 31.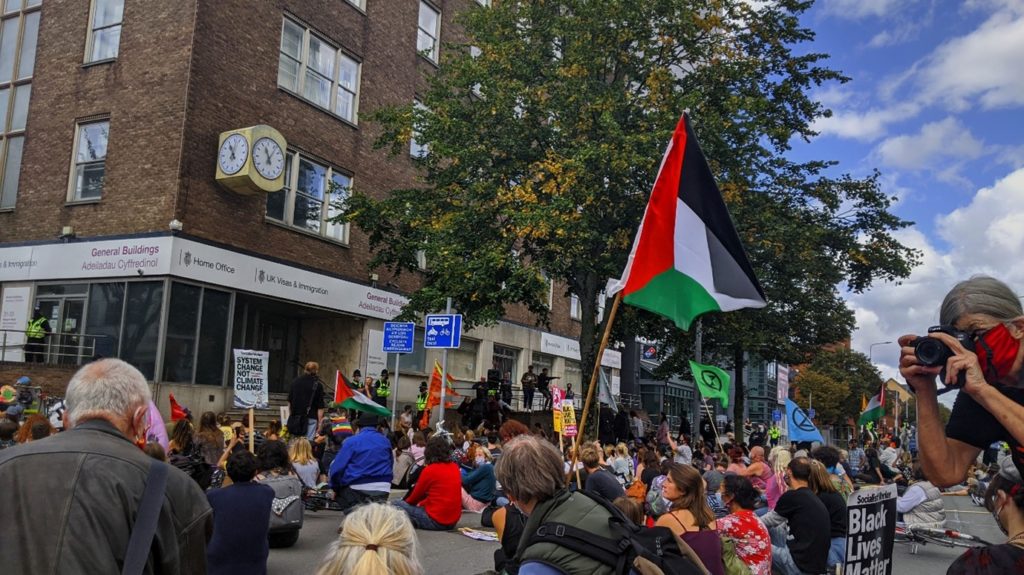 In September another protest by Justice Now, a coalition of groups including Extinction Rebellion, Black Lives Matter, and People's Assembly Against Austerity, marched from City Hall to the Senedd demanding "justice for communities in Wales", stopping at the UK Visa and Immigration Centre on Newport Road to take a knee in tribute to Abdulfatah Hamdallah, a young Sudanese refugee who had drowned in the English Channel, and Mercy Baguma, a Ugandan asylum seeker who had been found dead next to her starving child in Glasgow.
Empty Streets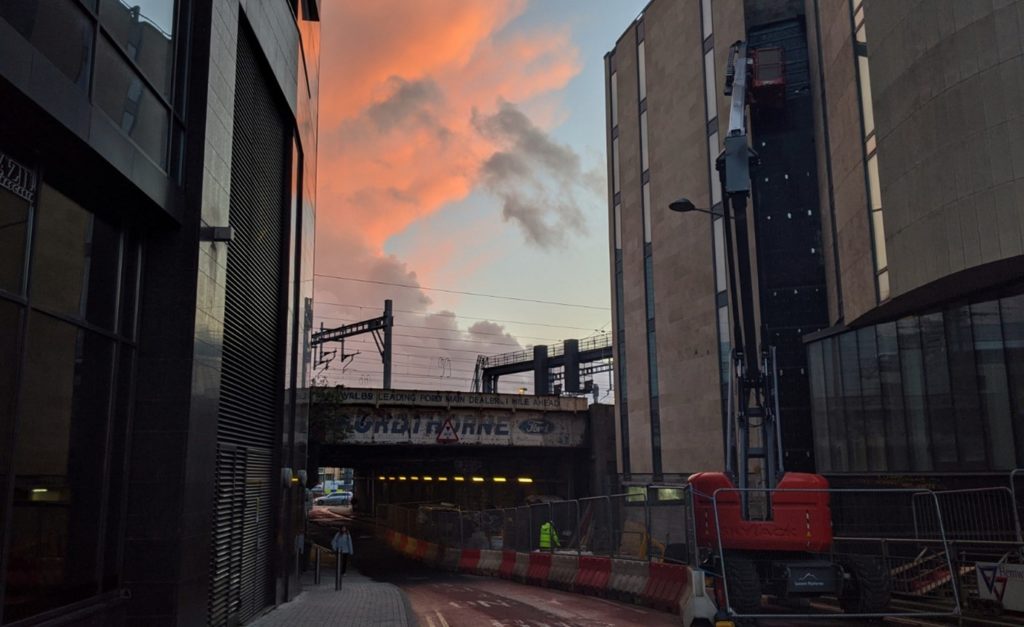 With travel restrictions in place for much of the past year, the streets of Cardiff have been eerily quiet, with many of the city's most bustling locations in normal times at a complete standstill – Research published by the British Retail Consortium in January found that Cardiff shopping centres had seen a 54% decline in footfall last December, compared with the same time in 2019.
Cardiff Bay saw a surge in visitors over the summer, as hundreds of Cardiff locals took advantage of the good weather and the easing of restrictions to enjoy takeaway alcohol on the steps of Roald Dahl Plass. After complaints around littering, antisocial behaviour and breaking of social distancing rules, large metal barriers were erected to prevent further gatherings, and a near constant police presence was observed.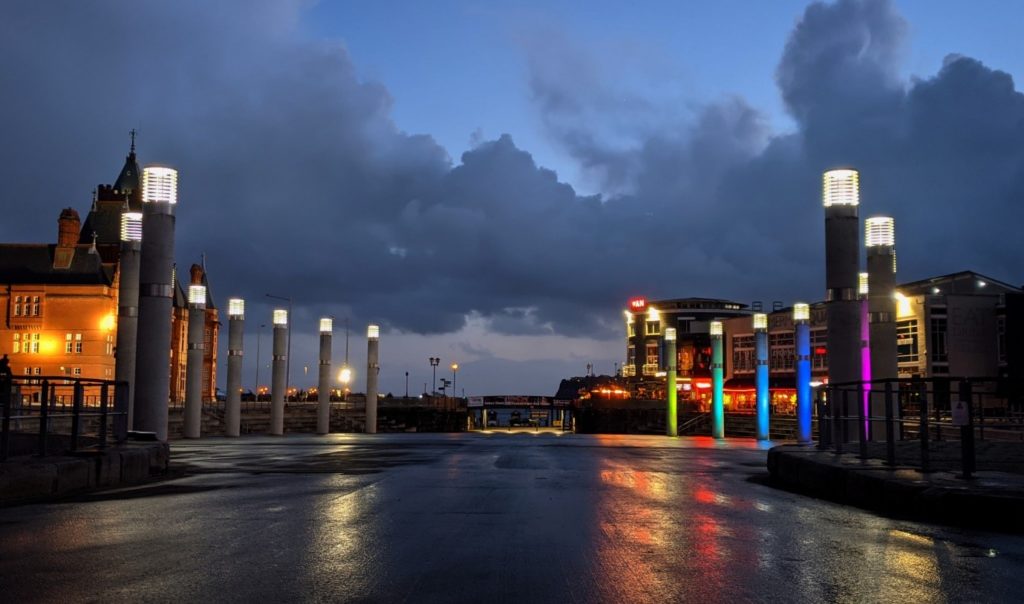 Christmas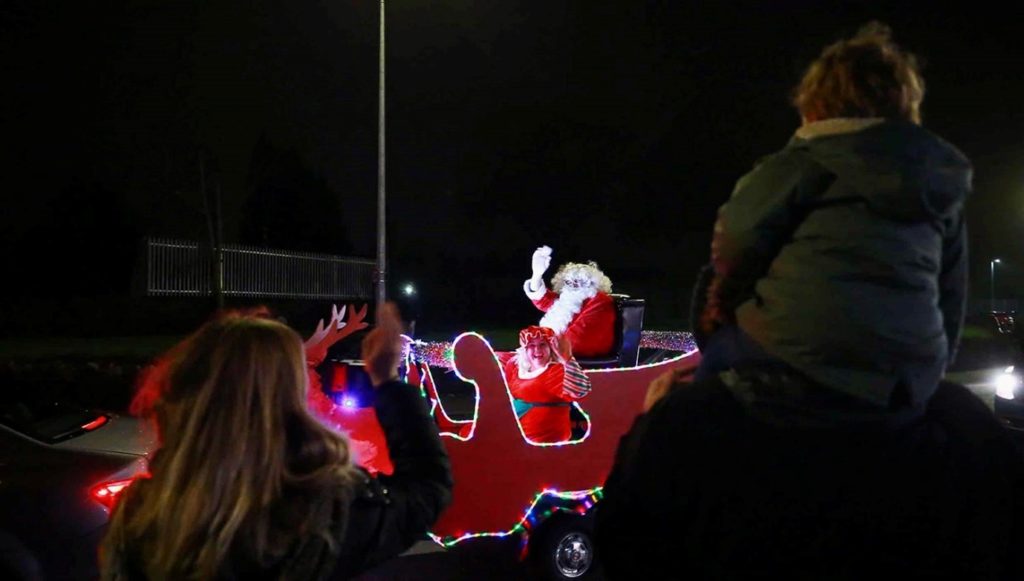 Christmas was very different last year, with many spending the day alone for the very first time. Communities were forced to get creative to mark the festive season, holding religious services via Zoom and socially-distanced visits from Santa.
Llandaff North community group YGC Rebel Mams held a month of activities for their local neighbourhood, putting on a festive trail and creating a sustainable community Christmas tree.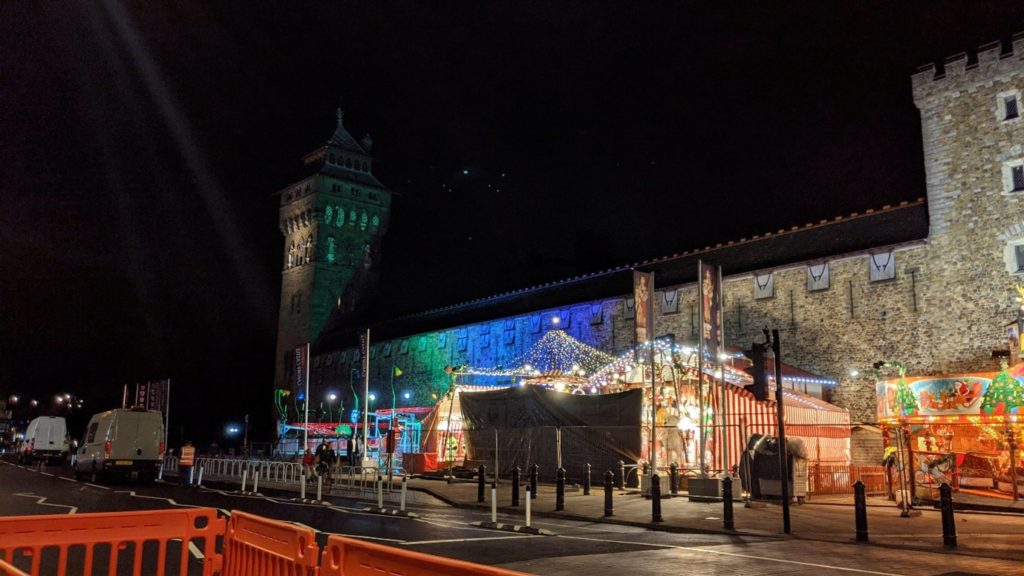 Cardiff's Winter Wonderland was replaced by "Christmas at the Castle", a scaled-down event with outdoor activities and fairground rides. The event ran through November and December, until the national lockdown was imposed on December 20.