As the pandemic brings unprecedent hardship to families, the community came together
A HOUSE in Splott has been ransacked, the front door kicked off its hinges. It is owned by an 87-year-old woman who is just about to be released from hospital.
She can't return to an insecure home, but getting the help that she needs is difficult.
"She can't take out a mortgage or re-mortgage or loan in hospital because that's classed as being under distress.
"The support workers faced red tape, red tape, red tape but one of them reached out to us," explained Paul Gwilym, the founder and CEO of Cardiff-based homelessness charity Boomerang.
It is hard for charities to justify to its trustees how it wants to spend money on a case by case basis. At Boomerang, however, Paul was able to secure the necessary funding.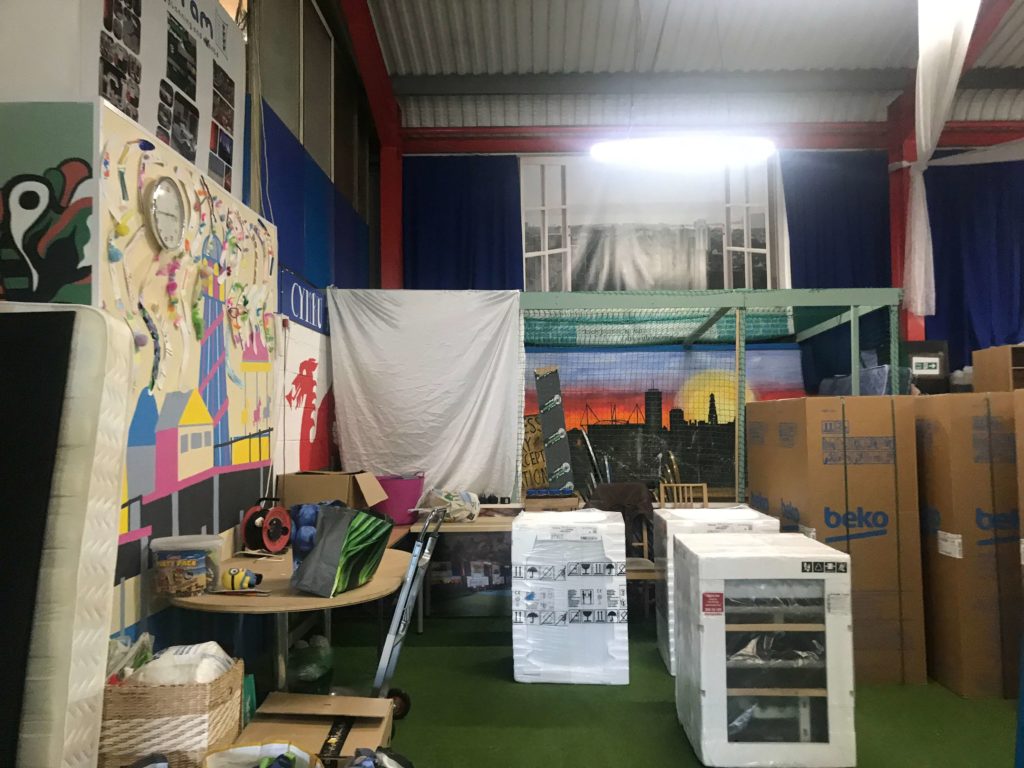 Within 36 hours Paul, alongside his operations manager Dave Summers, organised the installation of a new and secure 7ft door for the house.
"I saw that lady talking on a doorstep within two days actually smiling from ear to ear," says Paul with an equally beaming smile. It turns out that Paul lives just down the street in Splott but the two never met, he can't even tell me her name.
Boomerang was set up by Paul to help working-class families, the "everyday Joe Public" who have hit a rough patch and are in financial crisis.
It works closely with the community and there is no "one glove fits all" approach when it comes to helping people.
During Covid, Boomerang has been especially busy, not only with more donations and furniture coming in but also with people needing more support.
"I remember one day, in between lockdowns, there were 22 cars all lined up outside.
"We were like kids saying how amazing it is to see how many people are going out of their way give to us," said Paul.
Meanwhile in the first weeks of lockdown, when pubs, clubs and hospitality venues closed, tons of perishable food was donated simultaneously.
"I think we worked out in a week £40,000 of food was collected and given out when the lockdown first hit," said Paul.
"It was crazy," added Dave.
While both Paul and Dave remained positive about the past year, they also remember how scared they all were when lockdown first hit.
"It was uncharted territory, nobody knew what direction to go to, it was like a lightning bolt you could go left, right or straight on and you just hoped you'd arrive," said Paul.
He described the struggle of securing PPE and not wanting to put his 54 volunteers at risk.
But the pandemic has brought communities together.
"I think people have identified that, you know, I am part of a community, I am part of something which is special, I will look after my neighbour," said Paul.
One of the people that has answered a community need during this difficult time is Tara Beverstock, 34, of Cardiff.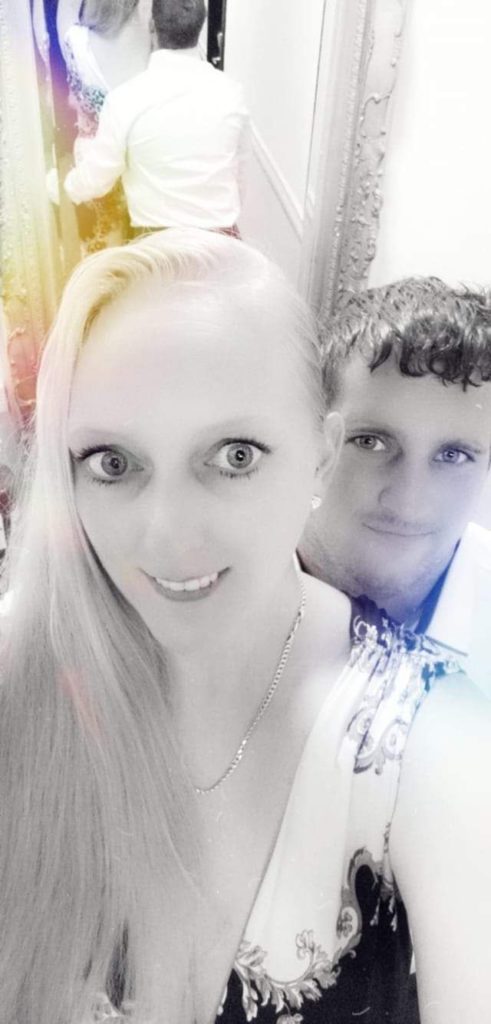 On December 20 Tara and her husband David decided to help those people they feared would not be able to afford food and necessities over Christmas.
They created a Facebook group called All Year Round and in the four days in the run-up to Christmas they sourced and distributed 75 food and toy parcels.
While the two didn't plan to continue the group into the New Year, they changed their mind as more people started to reach out saying they'd love to help.
Soon they expanded the range of donations collected and, at one point, furnished a three-bedroom house.
"You name it we've done it," Tara told me with a laugh over the phone.
Currently the group has 528 members and has helped over 290 families.
"There were a few families we've helped to get back up on their feet, which is great," said Tara.
While people's need for necessities such as food and furniture has been great, the need for human interaction is just as vital.
For Tara, who has a young daughter, it is the reason she started planning family-friendly (and Covid-safe) events. She organised Santa visits, and for Easter (April 3rd) she is hosting an egg hunt, in August there will be a summer fair and another Santa-themed event is coming in winter.
Paul, meanwhile, tells me about how he has realised the need for people to have a bit of chat while they drop off donations.
"We have a very nice elderly couple maybe in their 70s of 80s and they come regularly and every time we have coffee and biscuits and a 20-minute chat with them," he told me.
It seems that no matter how dire things get, there are always people who want to come together to lend a helping hand.