Conflict, Covid and coconuts: Young people have been coping with a difficult year far from their families
THE past year will be remembered by many not just as a year of Covid, but also as a year of political and social unrest.
In the UK, we have been reminded of the importance of family and friendships in times of crisis. For one group of people though, support networks have been as inaccessible as ever, and political turmoil across the globe has hit close to home.
We spoke to three international students at Cardiff University.
Mary Smith (not her real name)
Mary is a second-year pharmacy student from Hong Kong. She last saw her family in December.
Mary's course requires her to stay in Cardiff until the summer, despite her having only one in-person lab session left for the year.
She caught Covid in October last year, and her tastebuds remain affected.
"For some reason toothpaste smells like coconuts.
"Not having parents or relatives to look after me while I was ill was extra hard."
Mary did not want her real name revealed because of the political climate in Hong Kong, where her family still live and violent protests have been raging since 2019.
"I was there when the peaceful protests started in 2014. I feel helpless now because I can't go out to protest or help those who have been injured by tear gas."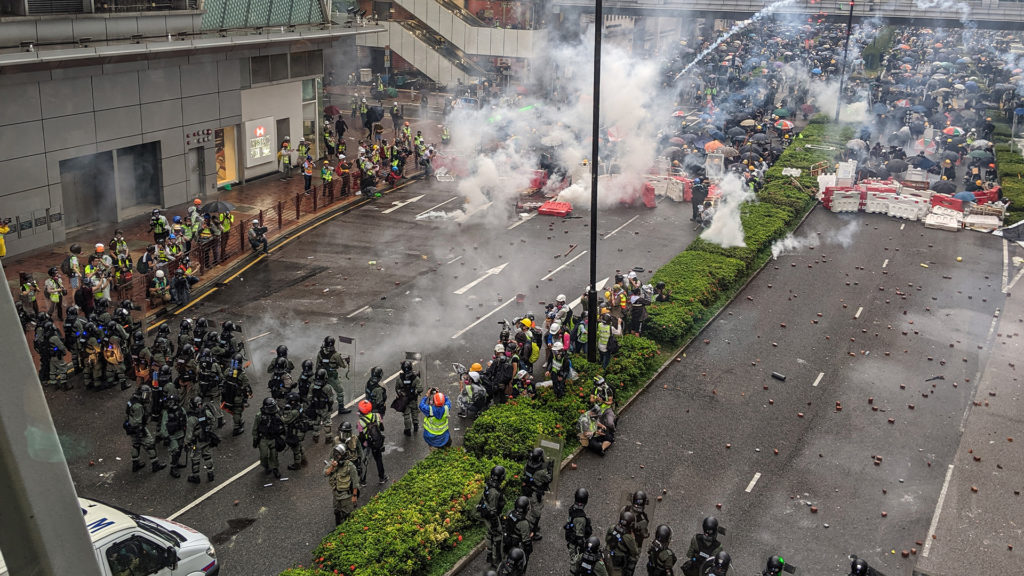 The introduction of "national security law" in June gave China more power to punish protestors and restrict Hong Kong's autonomy.
"When the NSL got passed, I felt doomed. Destroying a place we love to get attention from our government and internationally was a last resort."
Hong Kong British Nationals can apply for special visas allowing them to live, work and study in the UK.
"Hong Kong is very much connected to the UK even if we are halfway across the world."
Polly Brett
Polly is a second-year psychology student from Perth, Australia. She last saw her parents 15 months ago.
"Wow that's actually horrible, that's so long ago," she says.
Like many international students, Polly lived in private student accommodation during the first lockdown.
"I was living in a studio apartment back when you weren't allowed a support bubble and weren't supposed to exercise outdoors. It was cramped and really lonely."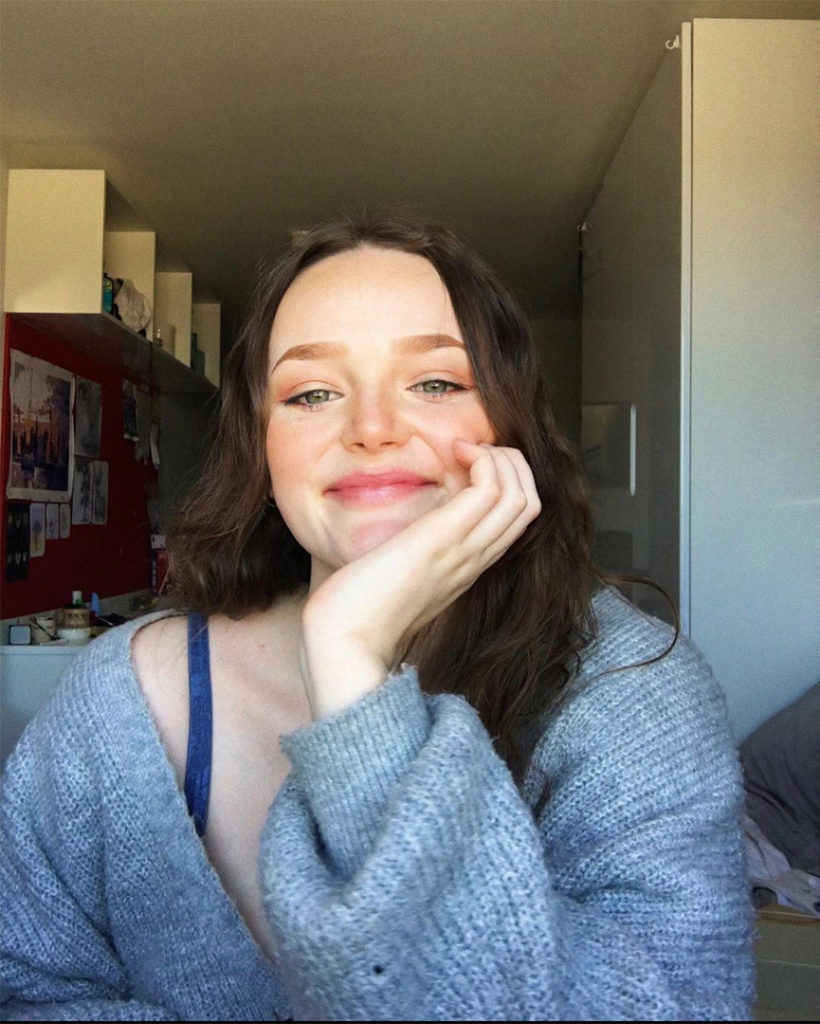 Polly says she is lucky to have extended family living in the UK.
"I enjoy staying with them and I know I'm welcome whenever. I do feel bad sometimes though, it inevitably feels like I'm asking a favour of them sometimes."
Some international students have faced financial hardship. Polly has lost two jobs because of lockdown.
Ordinarily, international students must show they have sufficient funds to pay for their course upfront and therefore cannot receive assistance from the university. However, a rule change this term means international students can apply for to the hardship fund.
"I'm pretty poor. Mum wanted me to go back and work remotely but it wouldn't have worked with my course and flights are expensive; plus quarantine costs like $3,000.
"My dog Devon has died while I've been away, and my parents have moved out of my old family home. I'm obviously really looking forward to seeing my parents."
Karina Liao
Karina is a second-year English Language student. She is Asian, but her family live in the UK.
She is worried about the racial abuse people like her are experiencing because of Covid.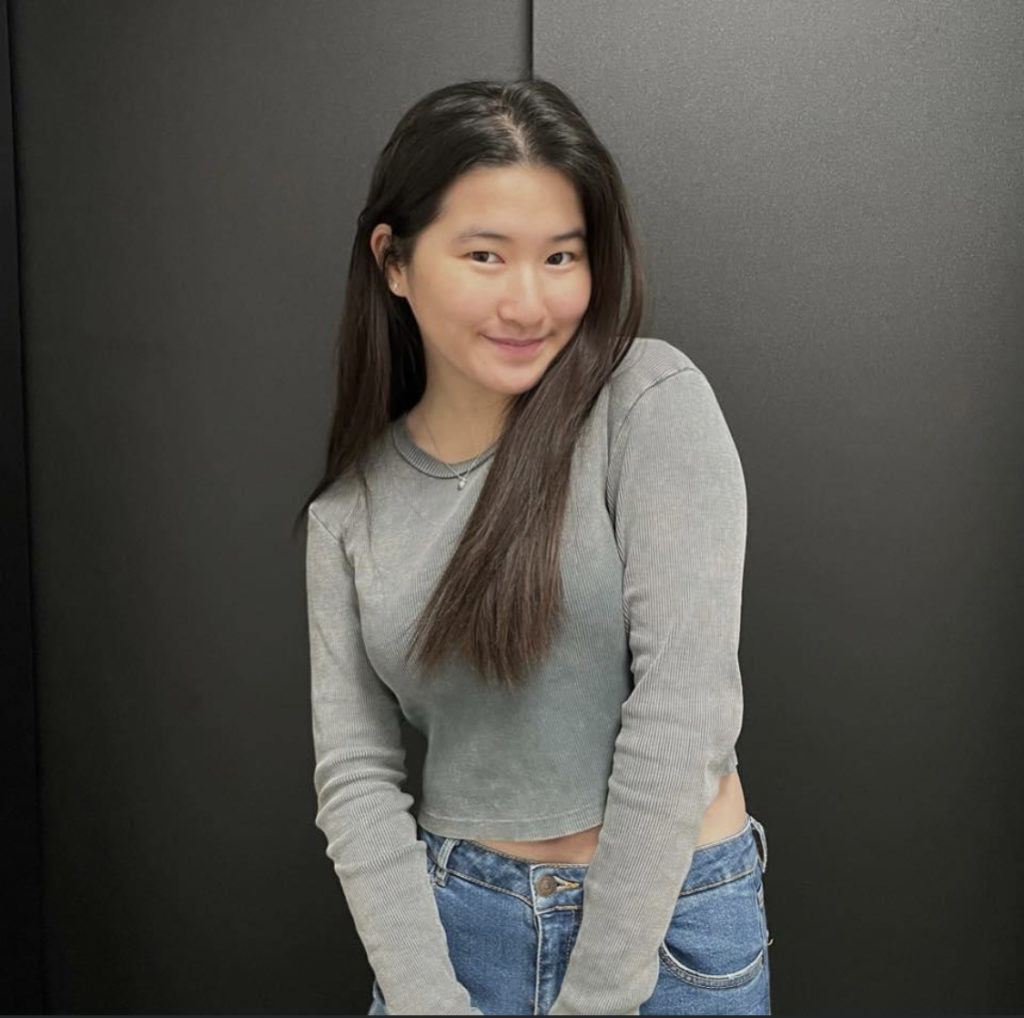 "When the pandemic first broke out, I was scared to attend lectures and online seminars because I was scared of being judged.
"On one occasion, me and my friend were walking out of Tesco and this guy started shouting at us telling us to go 'home' and that we were 'ruining lives'. My friend is British, so it clearly wasn't directed at her."
Karina says the Black Lives Matter movement that grew following the killing of George Floyd in the US in May has shone a new light on racism in the UK.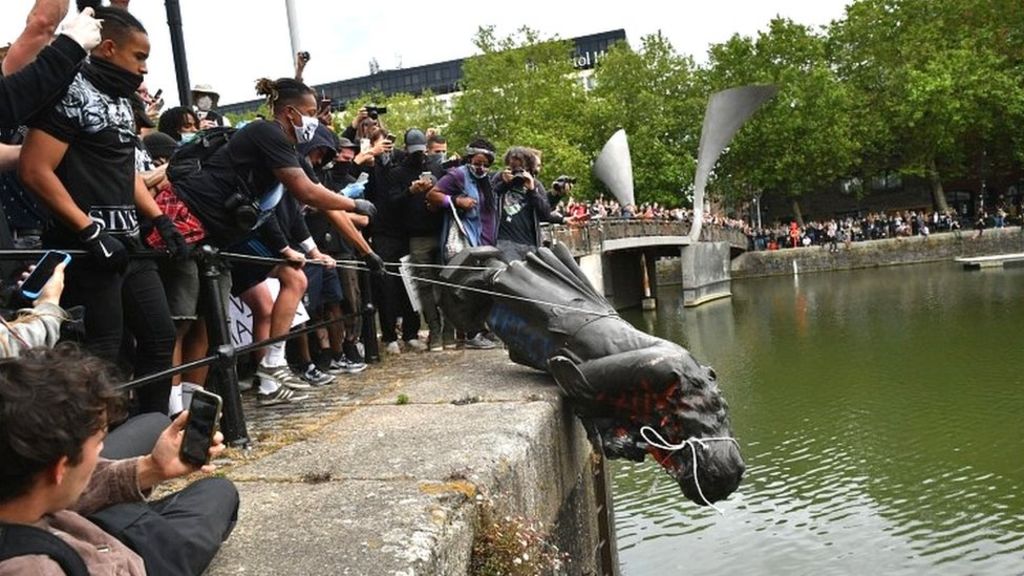 "It's definitely raised a voice for a lot of people. It should have been done earlier in my opinion."
Despite this, Karina says she has not seen any guidance from Cardiff University about Asian students facing racial abuse because coronavirus emerged in China.
"I'm scared about going back to uni as an Asian student. I just don't know how people will see us. Will they judge? Will I make them feel uncomfortable being in the same lecture as them? Will they think I shouldn't even be attending classes?
"Maybe I'm overreacting but that's how I feel."
Cardiff University' Vice Chancellor Colin Riordan said: "At Cardiff we are committed to creating a community where everyone can be themselves and flourish. We must renew and increase our efforts to root out racism."
Mental health issues
The British Medical Journal has raised concerns that rates of suicides have increased during the Covid pandemic, caused in part by isolation due to lockdown. There is no clear data for 2020 yet but estimates on suicide rates predict increases ranging from 1% to 145%.
Deterioration in people's mental health, restricted access to mental health services and evidence that the SARS (2013) epidemic saw a rise in suicides are all listed as underpinning factors.