People in Cardiff tell us their stories of working through the first global pandemic in over 100 years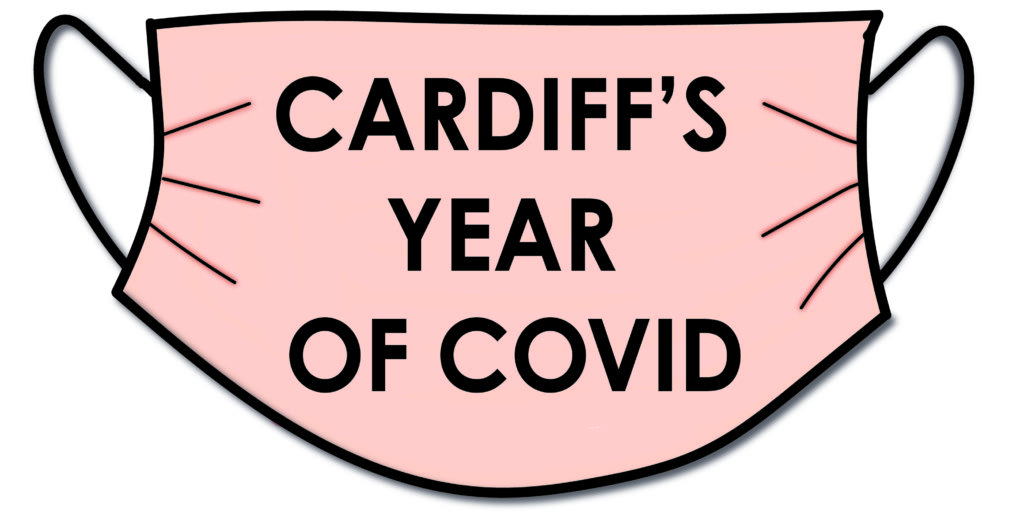 WORKING life in Cardiff may never return to what it once was.
Indoor mask-wearing will likely continue to be mandatory for some time to come, and plastic screen dividers and hand sanitizer bottles are now commonplace.
Data published by the Office for National Statistics this week found that 36% of working adults in the UK are working exclusively from home, and a recent poll by Deloitte found that many people who can work from home would prefer to continue to do so beyond the pandemic, splitting their time between home and the office.
For some, though, the past year has been marked by the absence of work.
There were 13,000 redundancies in Wales between August and October 2020 – this was the second highest redundancy level seen in the country since 2013, and redundancy figures for July to September 2020 were the highest seen in over a decade.
People in Cardiff across all professions and trades have seen their livelihoods turned upside down.
Hospitality staff haven't made headlines in quite the same way as other workers, but they've had a more tumultuous year than most. Along with nurses, careworkers, and taxi drivers, bar and waiting staff were some of the most at risk of dying from coronavirus, and they were among the first to face unemployment, as restrictions announced by the Prime Minister on March 20 2020 (a year next Saturday) forced pubs, clubs and restaurants to close their doors.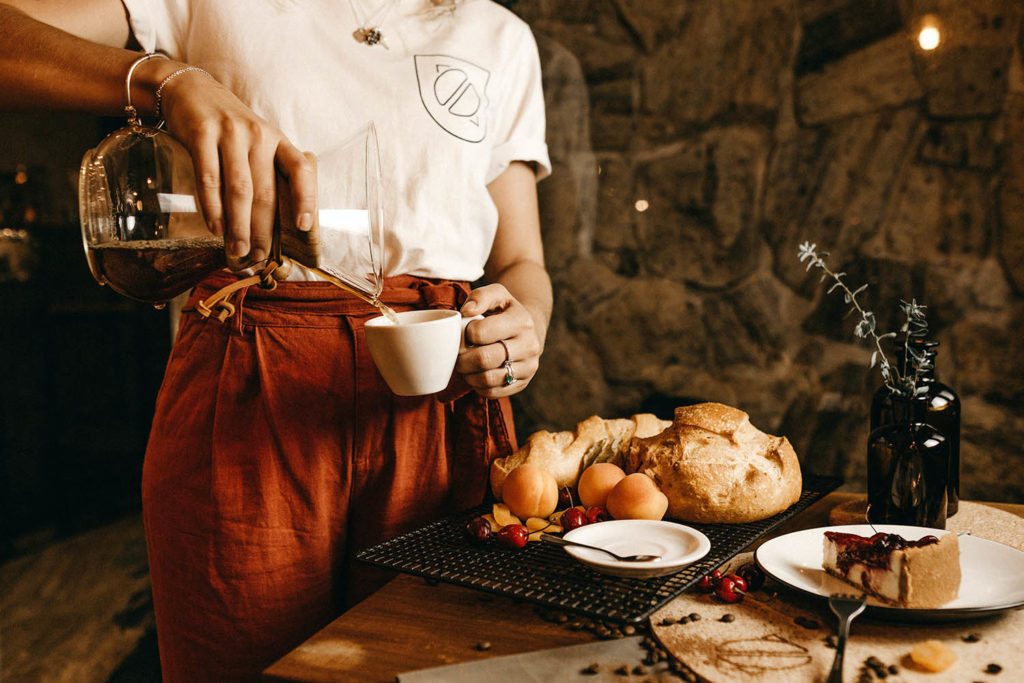 Louise, whose name has been changed to protect her identity, is a student living in Cardiff. When the pandemic hit, she had been working at a popular local restaurant for several months:
"It was fun at first, but it was always stressful. "Then in March I found out through Twitter that we were closing, before even our manager knew. She found out from us, and then a few hours later she called everyone up saying they had to fire us.
"We eventually got rehired, a week later maybe, with furlough."
Things changed for hospitality workers once again over the summer, when lower covid case numbers and an eagerness to jump-start the economy prompted the UK government to introduce the controversial Eat Out to Help Out policy, which offered half-price meals to the public every Monday to Wednesday during August.
Customers could only access the discount if they ate at the restaurant itself, and it was hoped that this would increase visitors enough to help the sector recover, though the plan was criticised for its potential to increase covid transmission.
Louise was brought back from furlough during this time, and says the sudden shift to working busy 45 hour weeks left her anxious and exhausted:
"Working hospitality during the pandemic was a thankless job.
"Eat Out to Help Out led to full tables all day every day, as well as rude customers – people being abusive to us because we asked them to put masks on, you name it."
Once the scheme finished and custom at the restaurant began to slow down again, Louise and many of her co-workers were sacked:
"It was a very difficult time, and knowing that the company we worked for, that called us a family, wasn't really looking out for us at all, it was disappointing.
"I fully understood the difficulty they were in, as well as everything being unknown, but hospitality staff have always been treated as disposable and this was just proven further by how we were treated."
Earlier this month, Sky News reported that data from millions of check-ins at restaurants and other venues had not been used by the UK government's Track and Trace programme, and Louise says that she feels particularly betrayed by this.
She says that staff had faced constant arguments with customers when trying to collect the information, but believed doing so would protect the health of customers and her colleagues:
"Some of my co-workers had vulnerable family and didn't have an option not to work.
"It just goes to show how we were 'key workers', like supermarket workers, but definitely not treated with that respect either by most customers or the government."
Mohammed 'Gary' Naeem, 51, who lives in Canton, also felt somewhat left behind by the government. He's been a taxi driver in Cardiff for 10 years, now mostly working executive travel to and from various airports.
He says: "I've always loved driving. I've always driven for a living, all around Europe when I was a courier, and working as a taxi driver in Cardiff has always been enjoyable, it's a lovely city, nice people as well."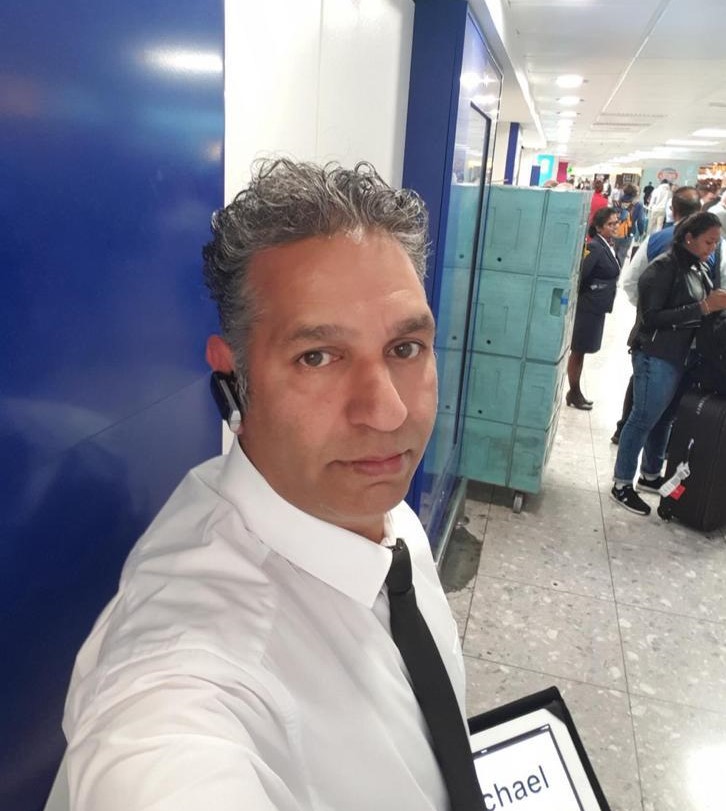 Gary says that the impact of Covid was felt in his line of work almost immediately. As travel restrictions came into effect at the end of March and corporate clients stopped arranging overseas meetings, he quickly saw his income begin to dry up.
"It had a big impact on our local trade as well, with the town centres closed and in the evening with all the bars and pubs and things, you know.
"It's normally a 24-hour service that we do, any time of the day or night. It's just such a big loss to us.
"I've got a family, a mortgage, bills to pay, car payments – they don't stop. I think my business was down by about 85%, which is a big drop. I started doing a little bit of local work, local taxiing, but there's just nothing out there."
Gary was part of the Cardiff Hackney Alliance committee that, together with trade union Unite Wales and led by local Unite branch secretary Yusef Jama, won a package of financial support for taxi drivers from the Welsh Government worth up to £2000 each. Before this campaign, there had been no specific support in place for them.
"If it wasn't for Yusef and our team, pushing the council towards giving these grants for taxi drivers, they could have been in a worse situation. People have thought about committing suicide, because they can't afford the financial burden."
Gary says that he had to borrow money from family to help pay for Christmas, after an unsuccessful attempt to find other work. A big worry when seeking work was the health of his family – Gary's wife has a heart condition and is at higher risk for more severe health complications through covid, and his mother-in-law, in her nineties, also lives with the family.
This was a fear shared by Leckwith resident Sandeep Randhawa, 32. His fiancée, 27 year-old lawyer Diana Isajeva, suffers with Lupus as well as kidney failure, and is classed as "clinically extremely vulnerable".
Sandeep had been running his own small courier business before coronavirus took hold, transporting goods for clients across a range of industries, including for live events and film. It had been going well, he says, but then things started to change:
"It started slowly, around March time. January and February, we were on holiday, so when we came home in February… Around that time it's quiet anyhow, so I didn't take much notice.
"Things usually start to pick up in March, around Easter, but it didn't because covid was starting to take effect.
"They would have football matches, the FA Cup happening around that time, and usually I would be taking posters to Wembley every week.
"That didn't come because of covid, and then things started to go downhill soon after they started lockdown."
He often did deliveries to clients in the aviation industry, which began to dry up as airlines slowed down their activity.
"Slowly you end up realising – this is going to be very, very hard."
Sandeep says he was ineligible for the UK government's Self Employment Income Support Scheme because he missed the cut off – to be eligible for financial support, applicants needed to have traded and filed a tax return for the 2019/20 financial year.
When Diana was furloughed and her pay cut to 80%, he says, the couple became increasingly worried about their living costs. They kept a strict eye on their shopping, and approached their landlord for a rent reduction – but though their landlord agreed, he says, their letting agents refused.
It became clear to Sandeep that his business was no longer viable towards the end of last summer, and he began looking for another job:
"With Tesco and others I didn't try much there, because they're not flexible enough if I need to take time off because of Diana. I had to make clear that I might have to leave ASAP without notice.
"Not a lot of people want to hire that kind of person, who's a hassle more than a help."
Sandeep now works as a postmaster and shop assistant at a convenience store, but is always worried about risk of bringing coronavirus home to Diana, and he misses the freedom of his old business:
"At least before, I was enjoying my job. Every day was different, you never knew which part of the country you were going to go to – either it's just around the corner, or it's going to be Scotland.
"Now, every day it's the same people, the same thing, so you know, you're just looking at the time."
He doesn't think he'll go back to courier driving in the future, saying that Brexit had already been causing complications:
"Until the start of next year I'll probably work where I am now, but then I still have a few plans which I'm trying to do – but that's something I can't discuss much yet!"