Lockdown restrictions mean charity has had to think of creative ways to teach dogs
AN out-of-service bus has spent today at the Guide Dogs Cymru training centre in St Mellons to help trainee guide dogs learn to use public transport.
During lockdown, Guide Dogs Cymru has stopped using public transport to train dogs in order to keep staff and the public safe.
Unfortunately, this means that the trainee dogs have been missing out on a vital part of their training, as all guide dogs need to be comfortable travelling by bus when they are paired with their owner.
To help the dogs learn how to use public transport, Guide Dogs Cymru approached Cardiff Bus, which has provided an out-of-service bus for the training centre to use today.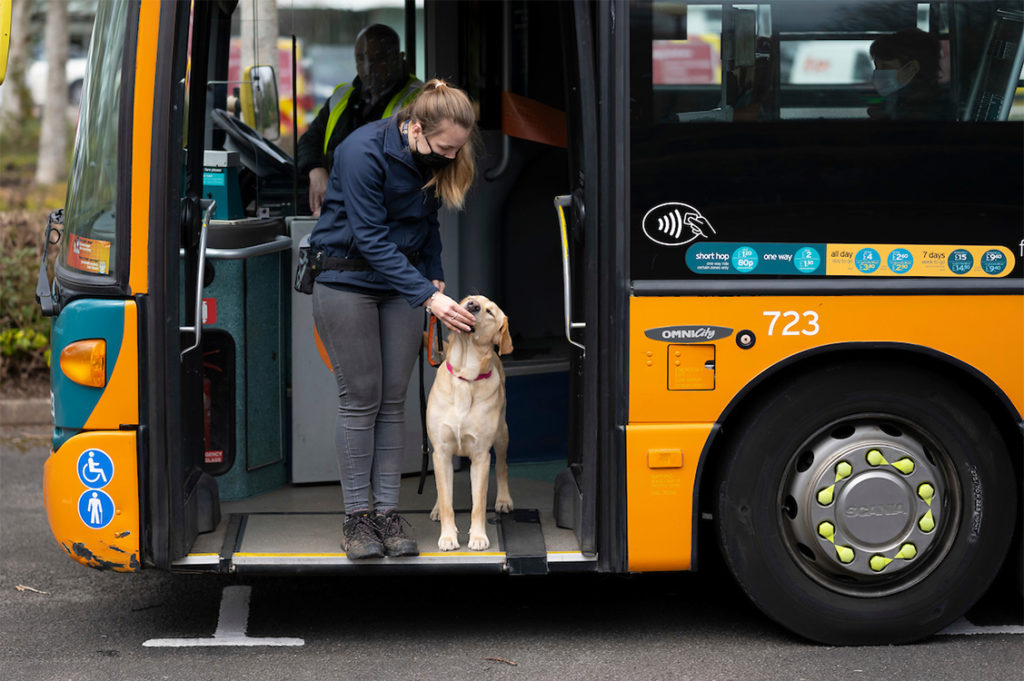 "We are extremely grateful to Cardiff Bus," said Jemma Dopson, who works at Guide Dogs Cymru.
She added: "Learning to travel on a bus calmly and confidently is an important part of any guide dog's training and helps to prepare them for their future role as a life-changing guide.
"Having access to an empty Cardiff Bus means our trainers and dogs can work in a safe environment and we can continue to provide our essential services to people with sight loss."
Seven dogs took part in the training today, learning skills such as negotiating steps and finding an empty seat.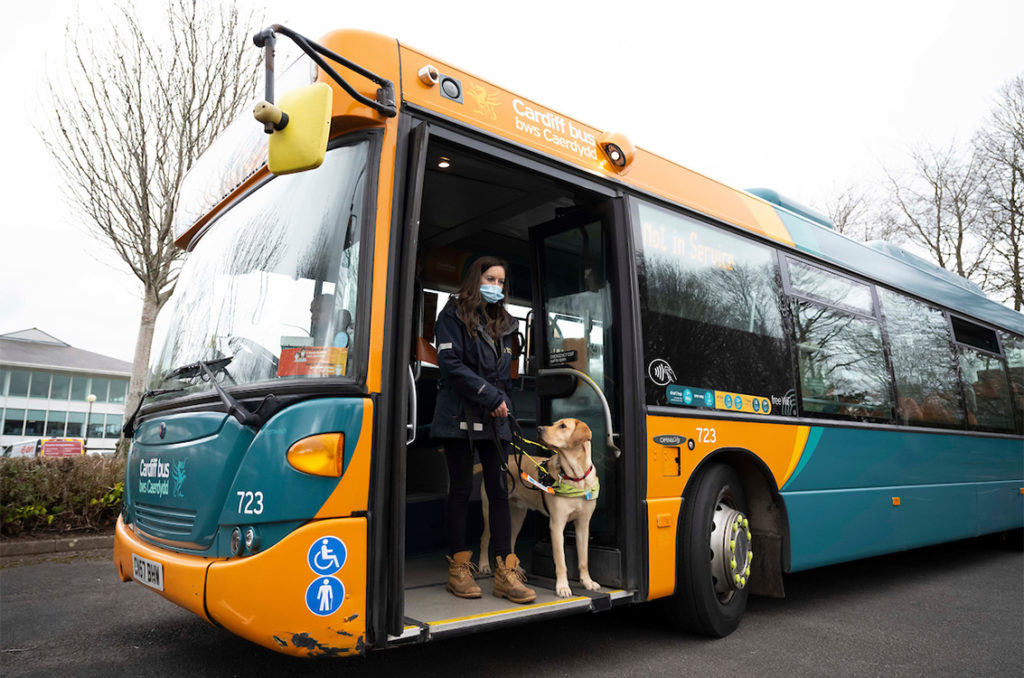 ""Many vision-impaired people rely heavily on public transport to get around," said Gareth Stevens, commercial director of Cardiff Bus.
"Guide dogs play such an important role in helping to transform someone's life, so we were delighted to do our bit to support them."
Cardiff Bus has also offered to take staff and dogs on short journeys to familiarise them with a moving bus.
For more on how Guide Dogs Cymru have been coping with the pandemic: