Since the council declared a climate emergency in 2019, it has been building a strategy to benefit the city and its next generation
CHILDREN, parents and organisations all over Cardiff are coming together in the hope of reshaping their future.
The council has introduced the Forest Cardiff One Planet initiative, a 10-year strategy to address climate change concerns. This will help reduce CO2 emissions across Cardiff.
The One Planet strategy aims to deliver a carbon neutral local authority by 2030. It has been published and approved by Cardiff council's cabinet. 
The latest greenhouse gases figures calculated by the council show that Cardiff is responsible for 1,626,056 tonnes of carbon dioxide every year, with around 184,904 tonnes generated by the council. For comparison, Greater Manchester produces 41,151,204 tonnes per year.
---
The Council propose a Carbon Neutral Cardiff by 2030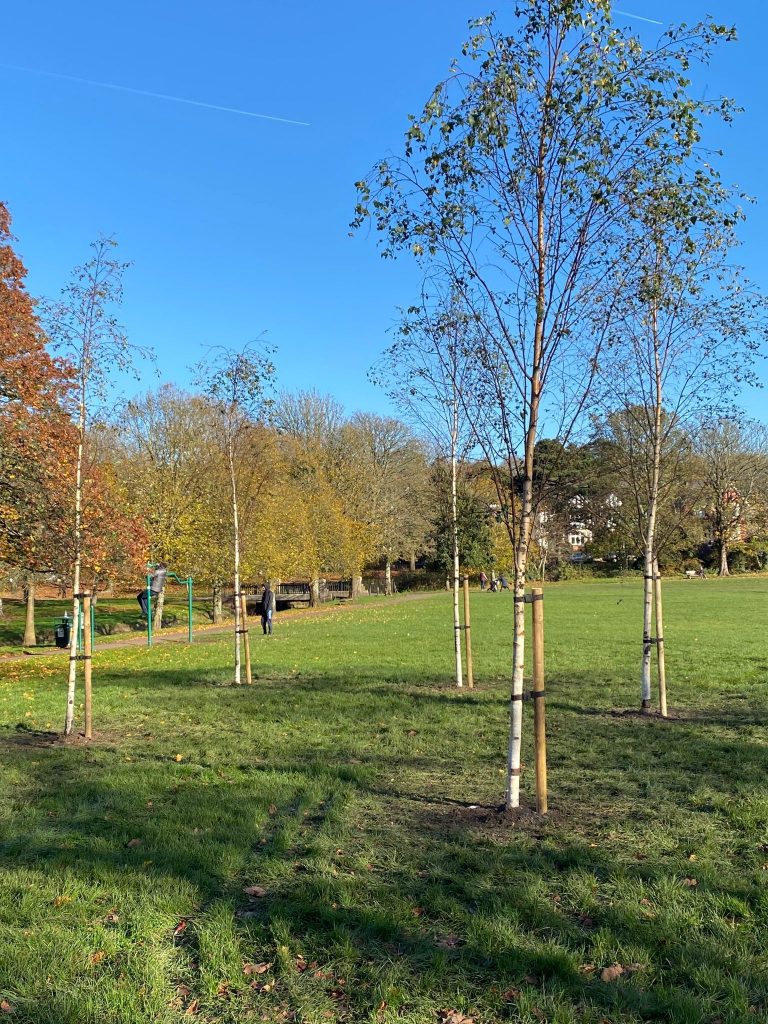 Councillor Michael Michael, Cabinet Member for Clean Streets, Recycling and Environment, said: "Over the past five years this administration has successfully reduced Cardiff Council's carbon emissions from electricity by 70%. 
"As part of our One Planet Strategy, we have projects already up and running or ready to go which, when fully implemented, will reduce our emissions by 57% by 2030.
"We also have a series of proposals, which we are now developing business cases for, which we believe will deliver a carbon-neutral council by 2030."
The project has secured £1 million in funding from National Resources Wales, the Woodland Trust, and Welsh Governments ENRaW (Enabling Natural Resources and Wellbeing) for delivery up to the summer of 2023. This is seen as the pilot for the wider strategy.
---
Communities come together to tackle climate change
Coed Caerdydd is one project that will help to address climate change by increasing the tree canopy cover across the city from 18.9% to 25% over the 10 years. 
This means the council must plant an additional 839 hectares of trees over the next decade, equal to more than half of the council's existing open spaces. 
The council is exploring new ways to work with communities to increase tree cover across the city.
To celebrate National Tree Week, Coed Caerdydd conducted community tree-planting events, the first of which happened in Whitchurch on November 30. 
Thirty-five volunteers from Lloyd's Bank planted around 350 young trees throughout the day. To make space for more trees, they have bashed back brambles and removed over 10 bags of litter from the woods.
The second event was at Kitchener Gardens in Riverside on December 1, which involved pupils from Kitchener Primary. The parks team dug two pits for the cherry trees and students helped fill in the holes.
The pupils will continue to check on the trees as part of their eco-school activities.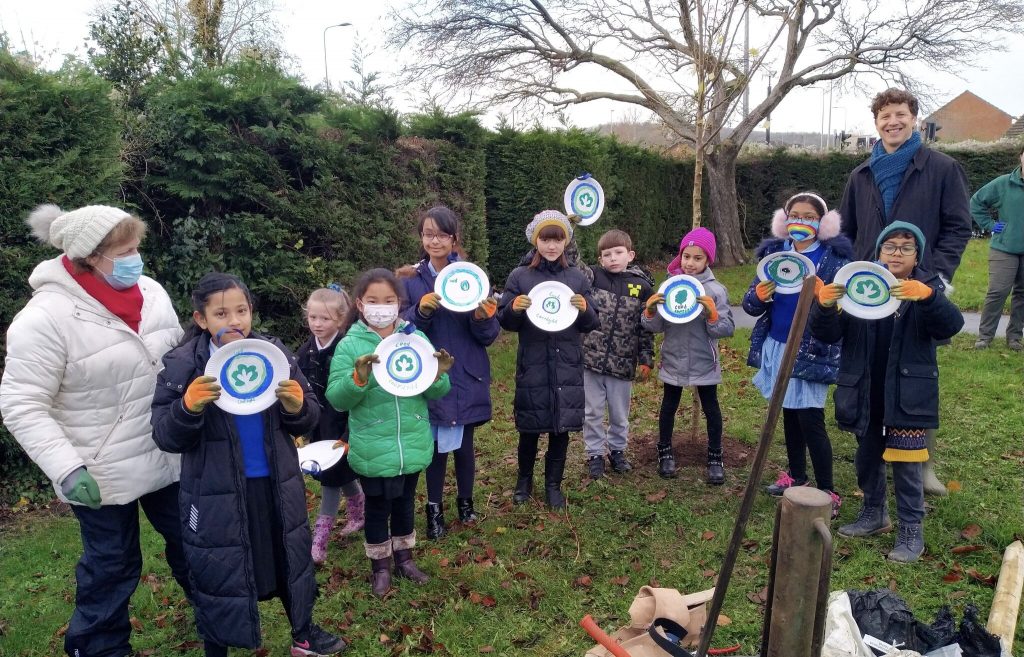 ---
A positive green city vision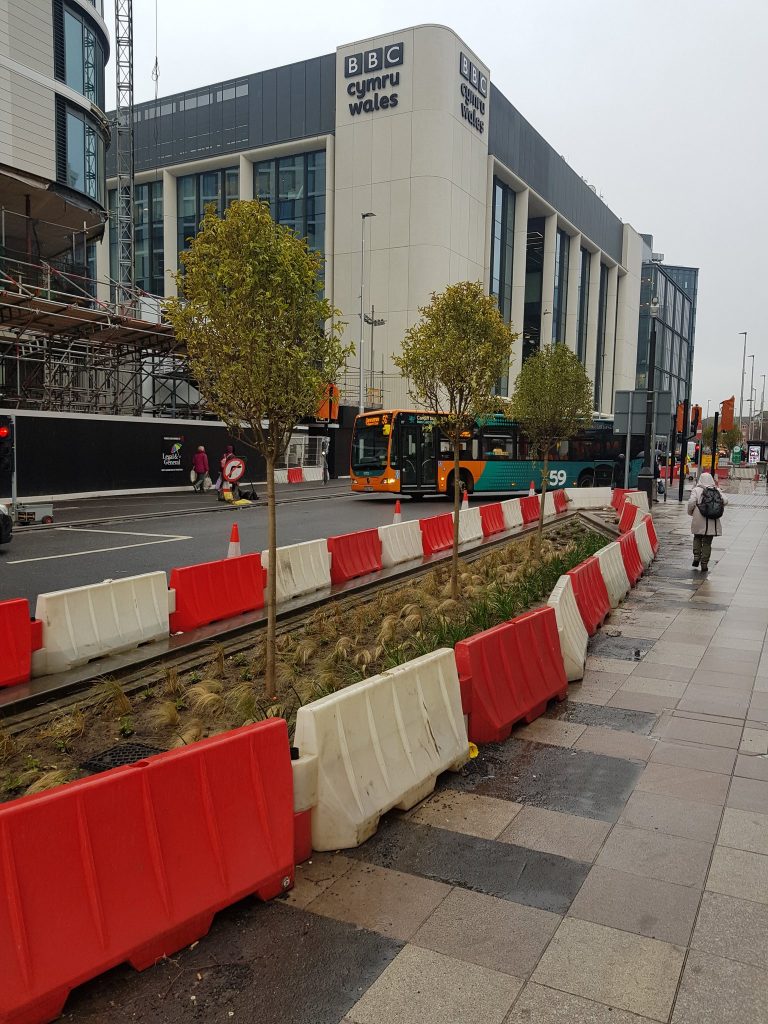 Project manager of Coed Caerdydd, Christopher Engel said: "There are so many environmental benefits associated with trees from CO2 reduction, rainwater run-off management, pollution control, enhancing the street scene and biodiversity enhancement.
"The scheme will produce many opportunities for employment in management of trees and green spaces and other commercial opportunities from the reuse of timber in construction and other products."
He added: "So far we have met with many of the members and some of the community groups and find that there is a real passion within the city for the value of the cities trees and green spaces, and a real desire to enhance this situation to meet the 10-year target of 25%.
"The vision is a compelling and realistic one. The opportunity to be part of a positive green city vison has inspired us to get involved. Ensuring that we plant the right trees in the right place and for the right reasons is a critical success factor to ensure that we build in resilience to the effects of climate change."
---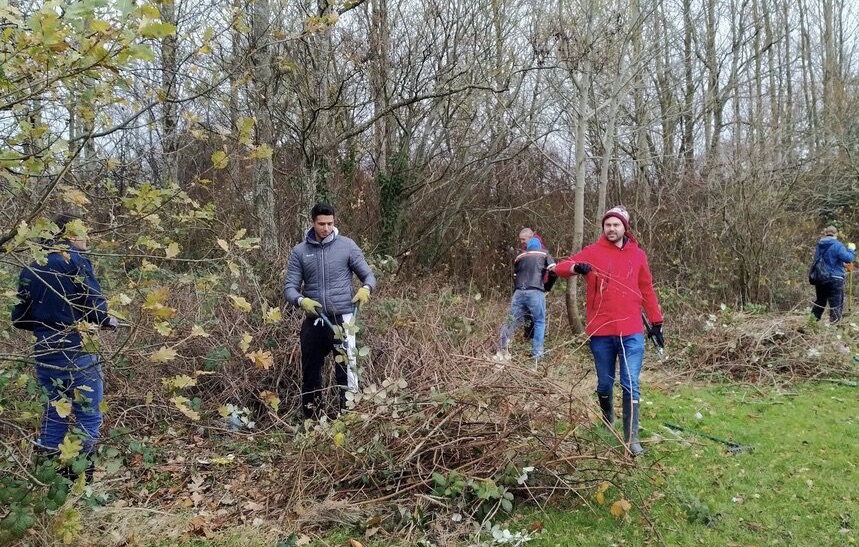 ---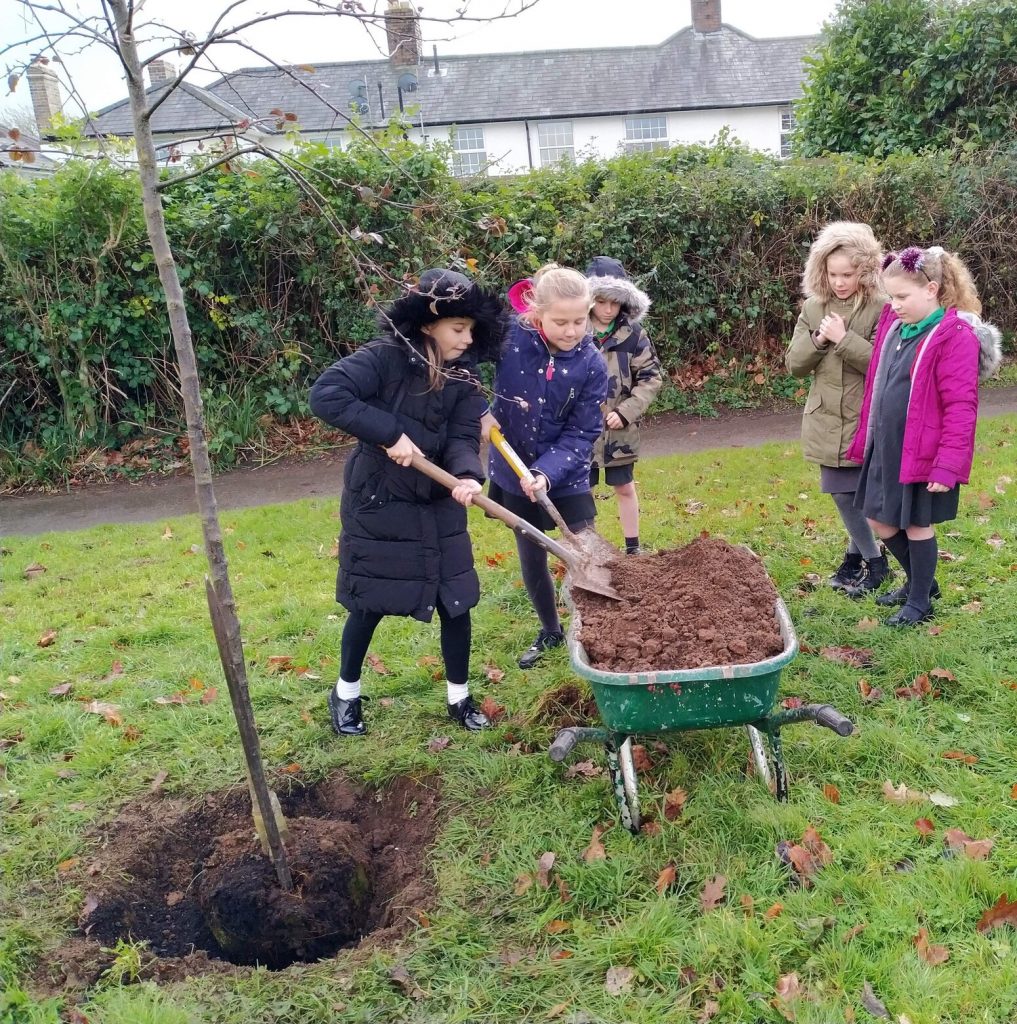 The Welsh Government follows Cardiff's footsteps
The Forest Cardiff One Planet Initiative came before the Welsh Government announced on December 6 that it would provide a free tree to every household in a bid to tackle climate change. 
If those who do not have a garden wish to get involved, the Woodland Trust will plant a tree on their behalf.
When speaking at a visit to a Coed Cadw creation project in Neath, Deputy Minister for Climate Change Lee Waters announced that the Welsh Government had partnered with the Woodland Trust to deliver the campaign.
Director of Coed Cadw Natalie Buttriss emphasised the diversity of the project. She said: "We are delighted be working with the Welsh Government in this great community tree giveaway to get thousands of native trees in the ground.
"This project will be open to all types of people living in Wales and we hope it will inspire many individuals and local community groups to become involved. We want people from all backgrounds to be part of planting the National Forest for Wales."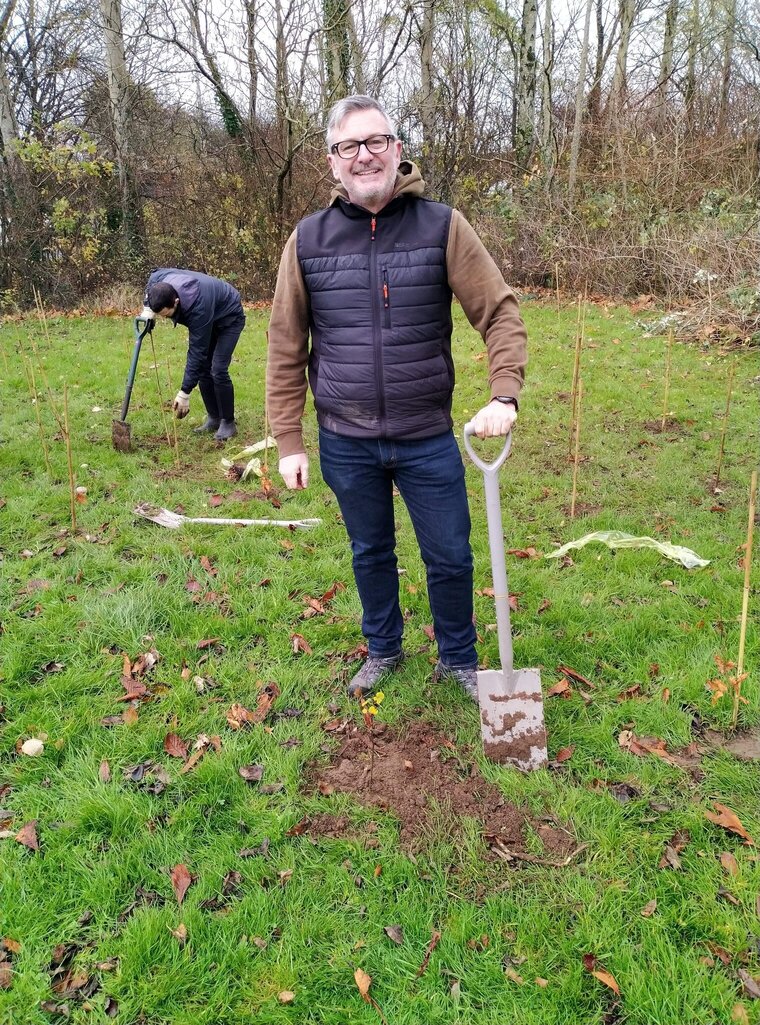 ---
A National Fight against Climate Change
Earlier this year, the deputy minister identified actions the government will undertake in its fight against climate change, such as creating a national forest for Wales. 
The government has established five regional hubs from which the free trees will be available to collect. The first will be available from March.
A further 20 hubs are set to be established across Wales by October 2022 to make it more convenient for people to collect their trees.
Information on how to claim and plant your free tree is available at the Welsh Government website and from a network of Woodland Trust volunteers across Wales.