Controversy over the approval of a new bar has once again raised concerns about safe spaces in Wales' capital city
WHILE far smaller than some cities like Manchester or London, Cardiff is known by many in Wales for its LGBTQ+ scene.
There are seven venues in Cardiff's city centre, including the Eagle, Mary's, The Golden Cross, Pulse and The Kings and two newer venues The Queer Emporium and Main Stage.
The Queer Emporium, which opened one year ago, is well-known within the community. It hosts comedy nights and brunches and acts as a cafe and store during the day. Customers are able to buy badges, bath salts, clothing, cards and many other items from a number of LGBTQ+-owned businesses.
This month, it launched the first ever Queer Fringe Festival in Cardiff to celebrate its first birthday with events across the month of June. Yan White, its founder, said the festival was really exciting. "It's something that's needed and a bit different. A proper grassroots festival."
The Queer Emporium is now at the centre of a discussion around protecting LGBTQ+ spaces after it publicly opposed Cardiff Council's approval of a premises license for a new cocktail bar, Blame Gloria, next-door.
The Queer Emporium says the new bar will compromise the safety of its customers, a large proportion of whom it claims are under 18, and might have to move.
A statement by the Queer Emporium gained attention on social media with a post on Instagram receiving more than 3,500 likes since it was posted on Thursday, June 16.
Councillors Norma Mackie, Sarah Merry and Chris Weaver also oppose the approval of the license.
They said: "It would be wrong if this business [The Queer Emporium] was made to move or close completely because that safe space has been removed" and said customers of the new bar "could well make comments at or threaten the customers of the Queer Emporium."
A spokesperson for Adventure Bar Group, the company behind Blame Gloria, said they don't think the new bar will be at odds with the LGBTQ+ community and has sought to reassure concerns.
The history of Cardiff's LGBTQ+ scene
Things used to be very different. If you're passing through Cardiff Central now, you might get something to eat in the nearby M&S. On your way into town, you could pass the Market or head down Mill Lane for lunch at Peppermint Bar.
You might even grab a pint from The Prince of Wales Wetherspoons or The Philharmonic before heading home.
What do these places have in common? They are locations for LGBTQ+ friendly venues that no longer exist, as a map published by Pride Cymru shows.
On St Mary's Street alone stood Terminus Club, SIRS, The Blue Anchor, 7th Heaven and Roberts Bar all of which no longer exist. What was once The Red Dragon that helped fundraise for HIV/AIDS is now just an M&S.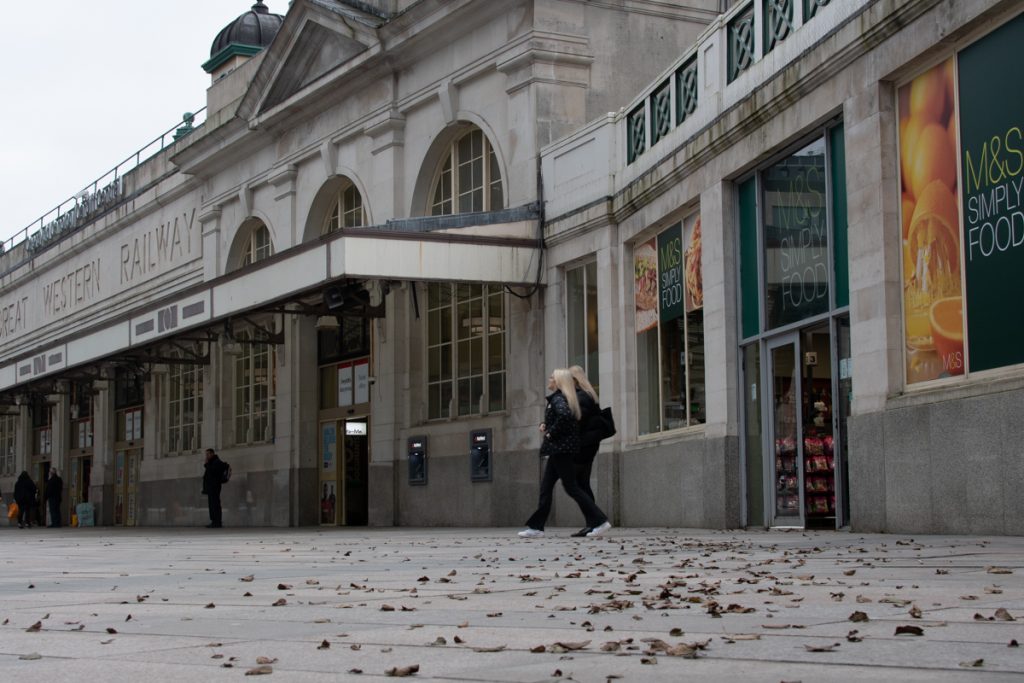 Dave Sinclair, 51, from Newport now lives in Penylan. He says his first night out in Cardiff was in 1990 when he was just 20.
"As I lived in Newport it was a bit of a big night out going to Cardiff – drunken taxi rides home, or later just a cheap hotel. The gay scene, whilst there, wasn't mainstream really – not in the way it is now."
The gay scene, whilst there, wasn't mainstream really – not in the way it is now

Dave Sinclair
David Llewellyn, 43, from Adamsdown, first went clubbing in Cardiff in 1999 and later moved here in 2001.
"A typical night out would begin at the Kings Cross (now Corner House), moving on to The Golden Cross," he says. They would later head to Exit and Club X, two large venues that used to be situated on Charles Street.
"On Charles Street it always felt kind of secretive, furtive almost. Even The Golden and The Kings, a short distance away, were quite discreet," David says.
Cardiff Dragons, an inclusive football team marching
in Cardiff Pride 2016.
Image: Tom Bridge Photography
Mandie Rees, 46, Pentwyn, runs the gender-neutral WoW Hair and Beauty bar in Roath. She says the scene was amazing when she first moved to Cardiff 11 years ago.
"It felt like we were in a community. There were more venues and they generally worked well with each other. I remember going along Charles Street for the first time. It was like a pinball moving between the venues as they were so close to each other and everyone was out in the street," she says.
Charles Street once hosted six LGBTQ+ venues. Eagle Bar is now the only one left.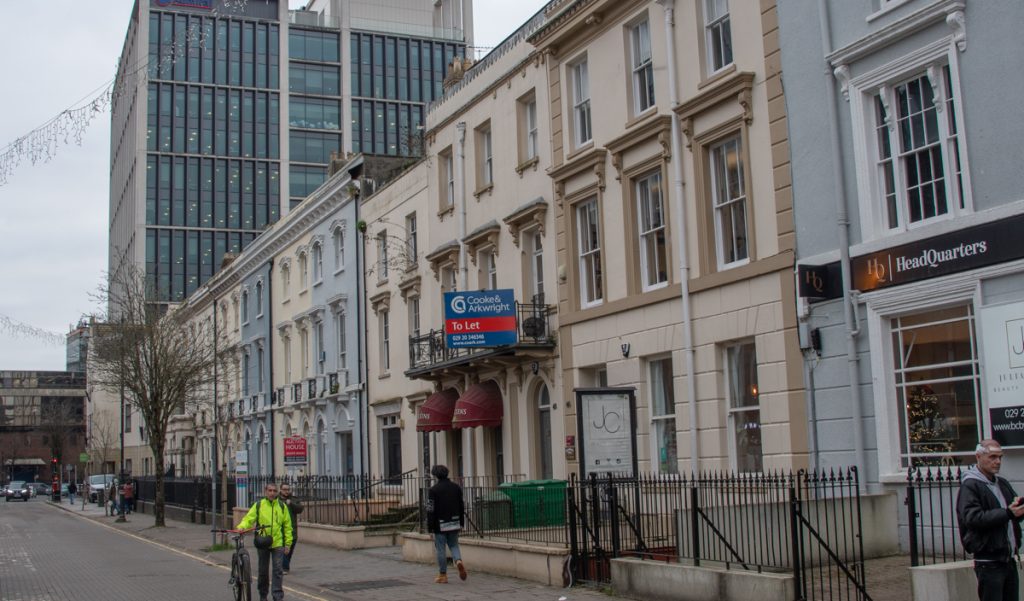 Why did so many venues shut down?
"I think part of the reason we've lost a lot of venues was death by apps. Grindr I think in part has contributed to losing our venues because people don't necessarily have to go them anymore to meet other queer people," says Richard Lewis, 29.
Mandie Rees was a manager at WoW bar on Windsor Place until it closed in June 2020. "The scene is depressing now. On Charles Street, the residential properties killed that," she says.
In March 2020, Minsky's Showbar which had been running for 25 years said it was closing after its landlord gave notice.
Adam Williams, 25, says: "Minsky's did a lot of cabaret and liked to get the audience involved onstage. On Fridays, they'd do £1 drinks so what's not to like?"
Later that month, the pandemic impacted the way that LGBTQ+ people connected and socialised in Cardiff. When lockdown was introduced, bars and clubs had to close.
Then in June 2020, WoW bar announced that they were shutting. A year later, Eagle 50, a sauna, said it was also closing.
"To say my memories are hazy is a bit of an understatement but WoW was always really welcoming," Richard says.
WoW hosted drag acts like Miss Kitty and Marcia Bassey Jones, who was the longest-running drag act in Cardiff. RuPaul's Drag Race UK star Victoria Scone even got her first gig at the venue.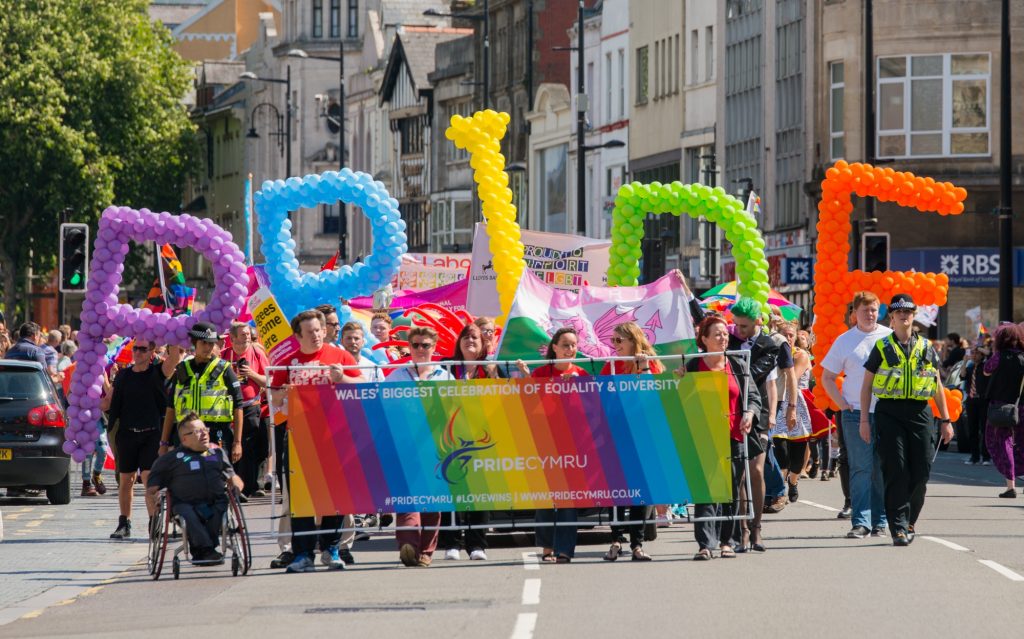 New spaces and new ways to connect
Despite bars and clubs being closed, the LGBTQ+ community still found ways to connect during lockdown. One Facebook group Queers in Cardiff has over 1,000 members.
Richard Lewis says the Queer Emporium has been instrumental in helping the LGBTQ+ community reconnect and recover after three national lockdowns.
"I think especially how things have gone with a pandemic and now we have the Queer Emporium, I think the scenes gotten a lot better.
"It's helped galvanise the community. They're openly and overtly queer as a business. It's a retail focal point but also signposts people to a bunch of different queer venues, queer businesses, social and interest groups," he says.
Mandie Rees also believes the Queer Emporium has made a positive impact in the community.
"They're certainly doing something good. The spectrum in the community is now so much bigger and spaces like the Queer Emporium are helping make the community inclusive," she says.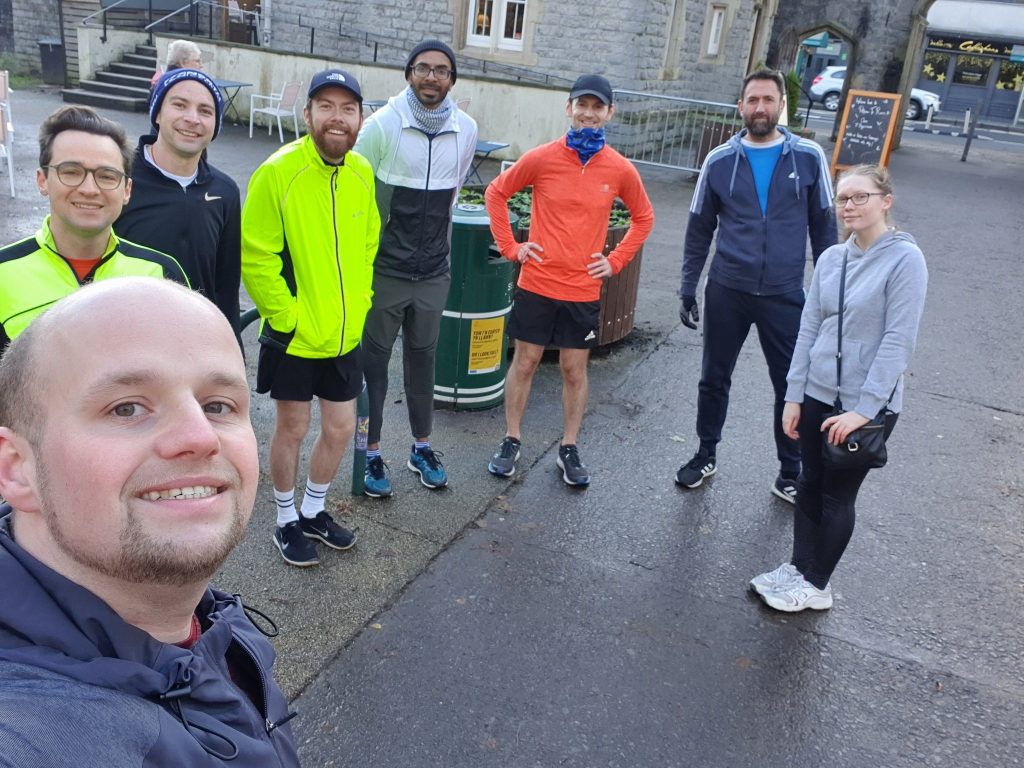 New community groups have started too. Richard started the LGBTQ+ inclusive running group Cardiff Foxes after spending much of 2020 and 2021 in isolation. It joins other groups such as the Baseliners, Lions, and Dragons aiming to make sports like tennis, rugby, and football more inclusive.
"I could go for a week or two without interacting with another person. It got really lonely so I started thinking it would be really nice to run with other people," he says.
Richard says he feels the group is important after recent homophobic attacks in Cardiff and reports of transphobic hate crimes on the rise.
"I've never had any of those problems. I'm bald, I've got facial hair. No one's really going to bother me when I'm running but I wanted to offer a space for queer people to run with queer people and not have to worry," he says.
Mandie hopes too that WoW Hair and Beauty will become a space for the community and is planning some one-off events.
She launched the salon with friend Paige Jones in October 2020 taking the WoW name with them. She says that the owner of WoW bar, Vicky Roffi, championed inclusivity until her death in 2021.
"When we lost the bar, Vicky and I talked about it. She said 'I would love to see you open your own salon before I die. I want you to have the name and carry on the legacy."
When we lost the bar, Vicky and I talked about it. She said 'I would love to you open your own salon before I die. I want you to have the name and carry on the legacy'

Mandie Rees
"Queer friends, queer places – you don't know what you've got until it's gone"
Richard Lewis
The future
Looking to the future, Mandie finds it hard to be optimistic. "I've taken myself away from the scene a bit but if I could take myself back five years, I would. I'd love to see Charles Street busy again with all the venues near to each other," she says.
Richard is more positive though. "I am optimistic in a lot of ways. I think Covid made a lot of us realise how actually important having a tangible queer community is and highlighted how much we need that friendly community.
"Queer friends, queer places – you don't know what you've got until it's gone," he says.