Players have been training for Commonwealth qualifiers since January, but members are now allowed to return
CANTON'S beach volleyball courts in Victoria Park are allowing members to return following the easing of lockdown rules.
Cardiff Beach Volleyball reopened yesterday, and members from two households can train in one-on-one sessions with a coach while keeping a two-metre distance on the courts.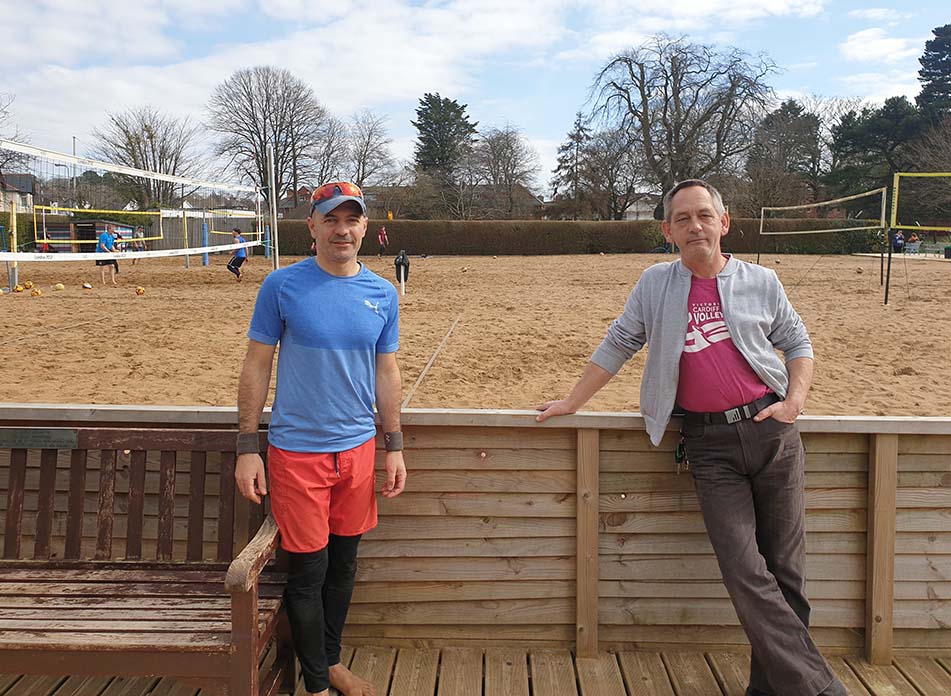 Carl Harward and business partner Mike Constantinou have run Cardiff Beach Volleyball for five years and are excited to begin the reopening process.
Mr Constantinou said: "We have a family from across the road that are planning to come and play with my kids and they will just make use of the court and the weather and get themselves back into it. I think people are just really keen to get back as soon as possible."
Regarding COVID guidelines, Mr Harward said: "I'd love to get back out there as normal. My wife is Head of infection prevention and control for the NHS, so she has been doing all our risk assessment and she is very strict, so we've been following every guideline to the letter."
The plans for a full reopening will depend on the further easing of lockdown rules.
Mr Harward said: "It is two on two so we need it to be more than the two households, we are waiting for that to happen and hopefully run some training courses and get ready for that, which I think will be in a few weeks' time.
"Then we will be holding tournaments at least one or two every month, for different age groups different abilities, different genders, we can't wait to get back out and running again."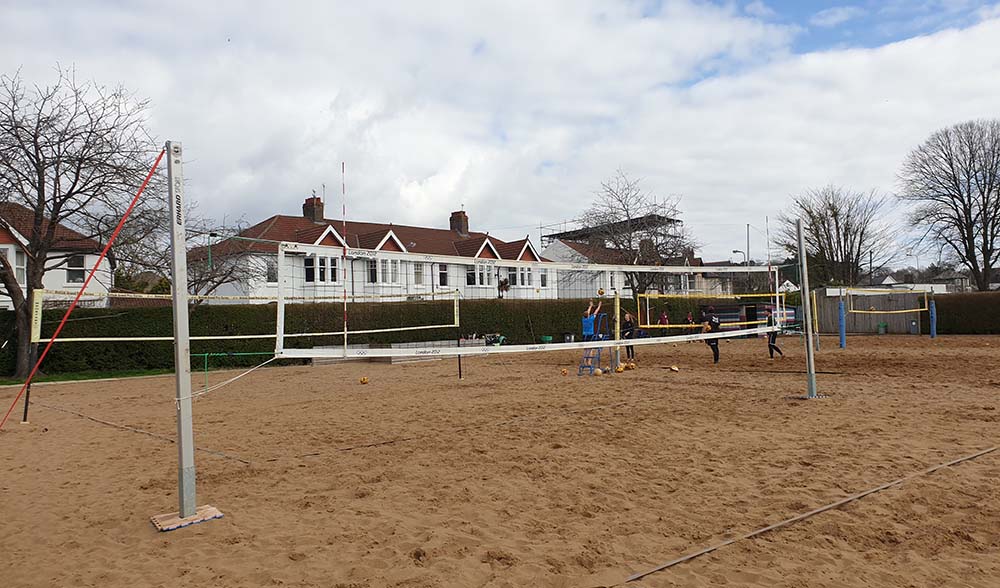 Although members were welcomed back on Monday, some players had already been preparing for the Commonwealth Games qualifiers in September this year.
Players were granted dispensation from Sport Wales and have been training since January. If they qualify, they will be representing Wales at the 2022 Commonwealth Games in Birmingham.
Clayton Lucas coaches the women's team and is preparing them for the challenge ahead.
He said: "We know what we need to do, we know what the hurdles are, and we have a chance to qualify. It's not something that is guaranteed by any stretch, it's going to require a huge effort from the girls and a huge commitment from them and from me, but it's not impossible."
Mr Lucas also spoke about the impact of the restrictions being eased and members being welcomed back.
"With this facility, players training here, people in the park being able to see them and just generating interest, hopefully we will inspire a new generation of players," he said.
"Because for us and for me, it's not just about Commonwealth 2022, this is about developing beach volleyball in Wales and with this centre as the main hub for that."
Claire Skidmore is one of the women's players and has spoken about being able to train and the challenge of the Commonwealth qualifiers.
She said: "If we were going into a qualifier without having an opportunity to train, we would not have a chance. But we've been able to come down here and have this facility, which has been gold really, as it allows us to keep that momentum going, so it's vital for us to succeed."
Davoud Panah plays for the men's team. He said: "We're quite lucky to have this beach centre so we can train so I think we've got a good chance of catching everyone off guard because they haven't had the privilege to be able to train at a place like this.
"With beach volleyball, just being able to get out and be able to train is one of the most important things especially for mental and physical health."