It was the city's second protest in a week
HUNDREDS gathered outside the BBC Wales offices on Saturday afternoon, before marching through Cardiff city centre to support Palestine.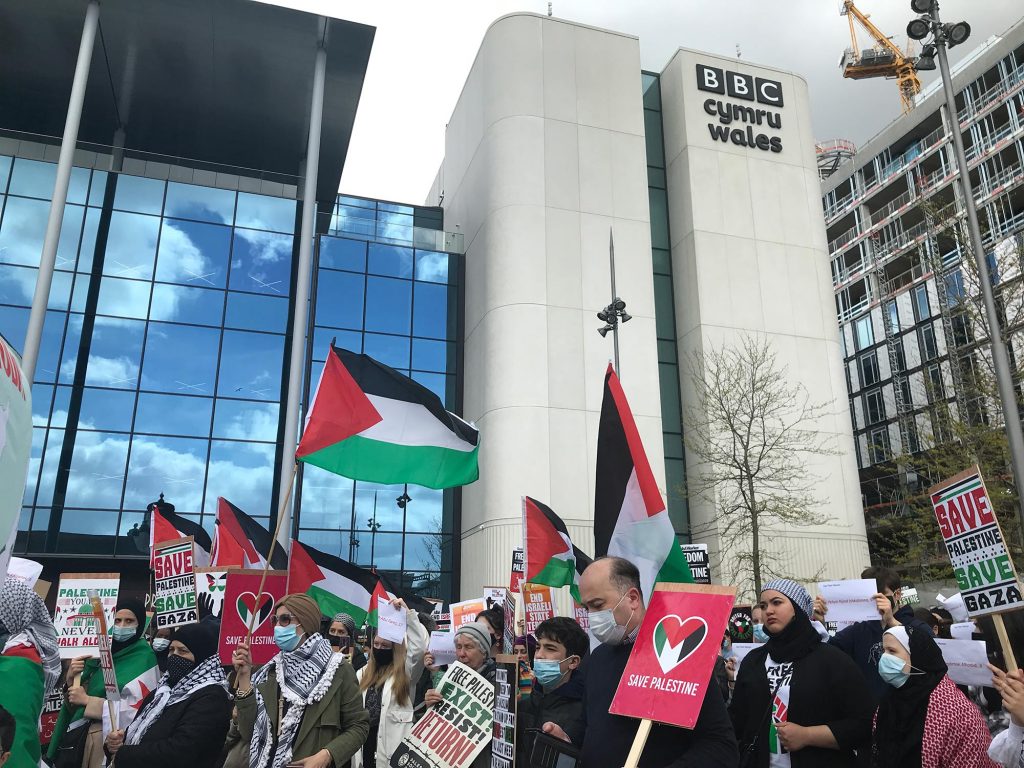 It was the city's second Palestinian protest in a week, and it also followed a demonstration in Barry on Wednesday.
Speakers at the event, which was organised by the Cardiff Palestinian Solidarity Campaign, denounced Israeli occupation in Palestine and what they described as bias in media reports of the conflict.
Chants of "from the river to the sea, Palestine will be free," and "occupation no more" swept through the crowd, following speeches by Mohammed Hadia, one of the organisers.
Mr Hadia read out the names and ages of the 66 children killed by Israeli airstrikes in Gaza over the last 11 days, before a minute of silence for the 248 Palestinian victims of the bombardment.
A total of 12 people in Israel have also died in rocket attacks fired from Gaza by Hamas, the group which controls the territory.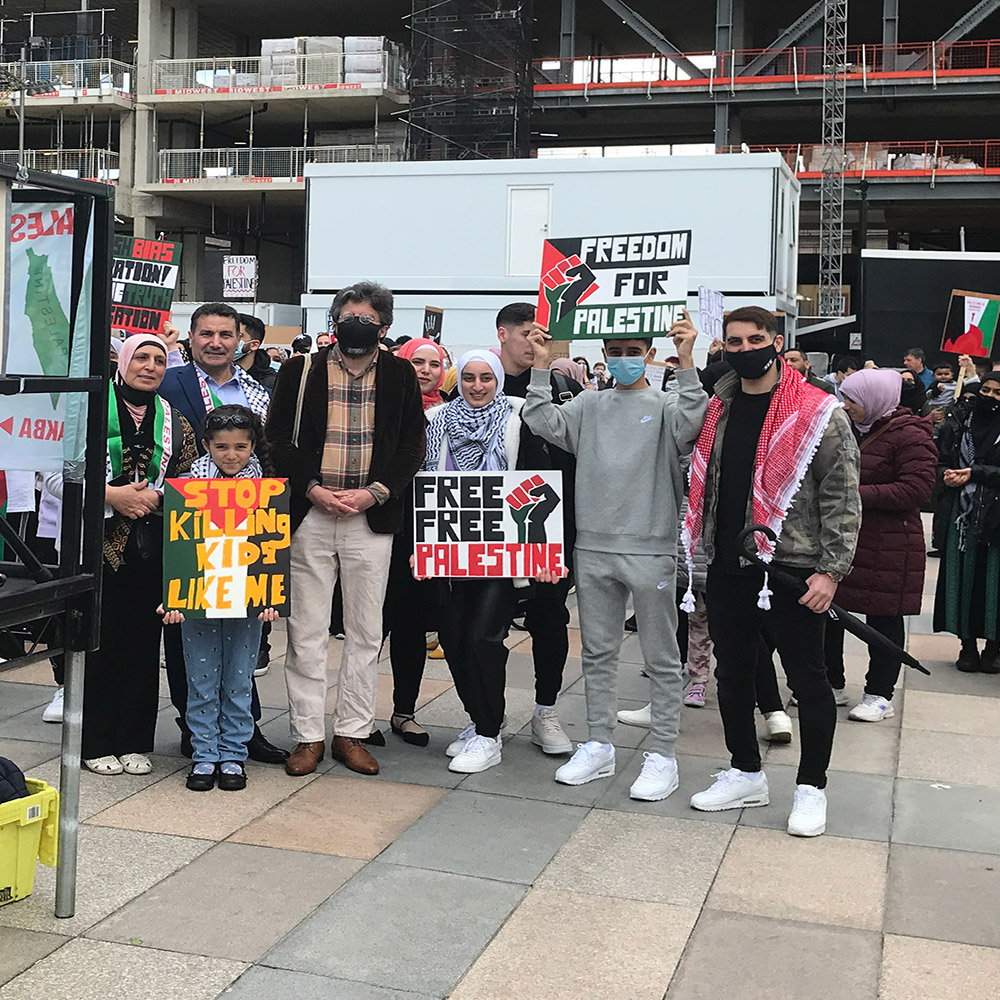 A Palestinian woman who claimed to be from East Jerusalem also spoke at the event through a mobile phone.
"I am a member of one of the families under threat of being forcibly displaced from my home," she told the crowd.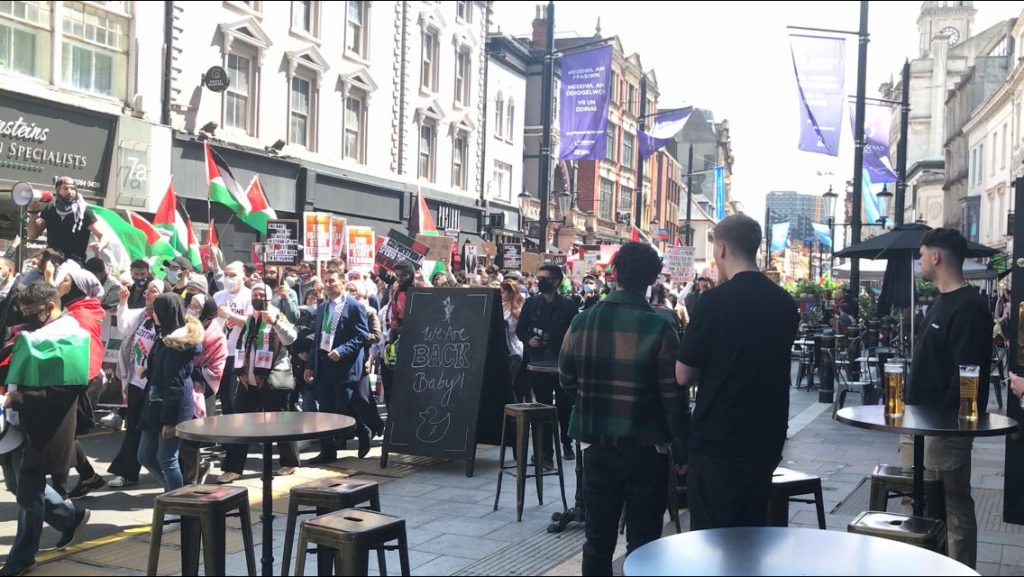 "We live in a quarter in East Jerusalem – there are 550 people residing here and we are all facing the threat of being displaced.
"We demonstrate peacefully to try to stop this ethnic cleansing, but in return we are suppressed by Israeli soldiers – bombed with tear gas and fired at by rubber bullets and sewage water mixed with chemicals."
A delayed Israeli court ruling on whether to evict dozens of Palestinians from their homes in East Jerusalem was one of the main causes of the recent violence, which became the deadliest in the region for years.
According to Israeli law, Jewish families displaced from their homes in the 1948 war for Israeli independence have a right of return to their former properties, yet there is no such right for the descendants of over 700,000 Palestinians who were expelled.
Where is Palestine?
Palestinians have limited self-governance in Gaza and the West Bank, marked in white.
Both territories formed part of a planned Palestinian state put forward by the UN in 1947.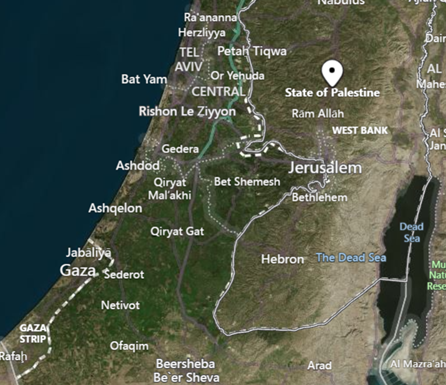 However, the territory was claimed by Jordan in an armistice with Israel in 1949, following the war of Israeli independence.
It would not be reclaimed by Palestinians until 1994.
Source: Bing Maps, Earthstar Geographics SIO, 2021 Tom Tom.
Following several speeches, the crowd marched along Queen's Street toward Cardiff Castle and through the Hayes, passing pint-drinking punters and weekend shoppers.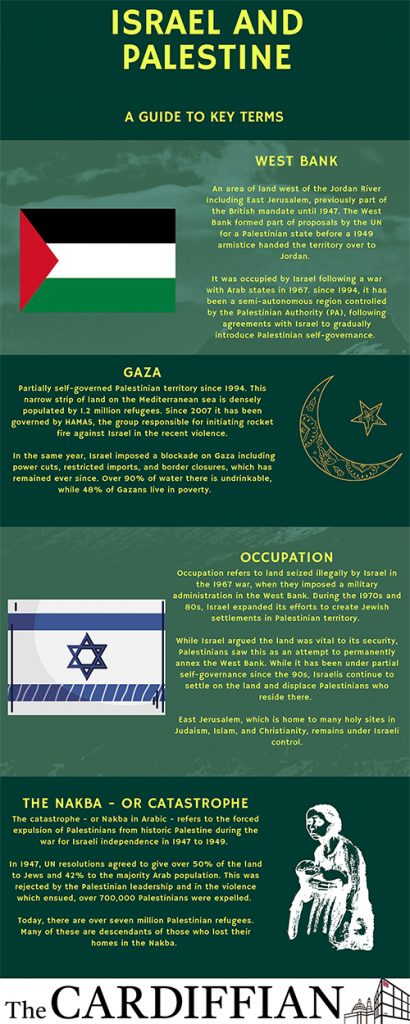 Mr Hadia, who was born in Cardiff and raised in the Palestinian Authority in the West Bank, condemned prejudice toward Jewish people.
"Our struggle here is not with Jewish people," he said. "We have Christian, Muslim, and Jewish Palestinians. It is never a fight against a religion."
He went on: "Israel never stops. We are dealing with an apartheid state that will never accept a two-state solution. It wants the homeland for itself.
"Gaza has been under siege since 2006. 15 years. 95 per cent of water in Gaza is not clean for people to drink. They are fighting for basic human needs."
Mr Hadia said he had been barred from entering Jerusalem since he was a child because of his Palestinian identity.
"I am not allowed to Jerusalem – any occupied Palestinian land including illegal settlements and East Jerusalem. I am not allowed, even though most of my family are inside," he said.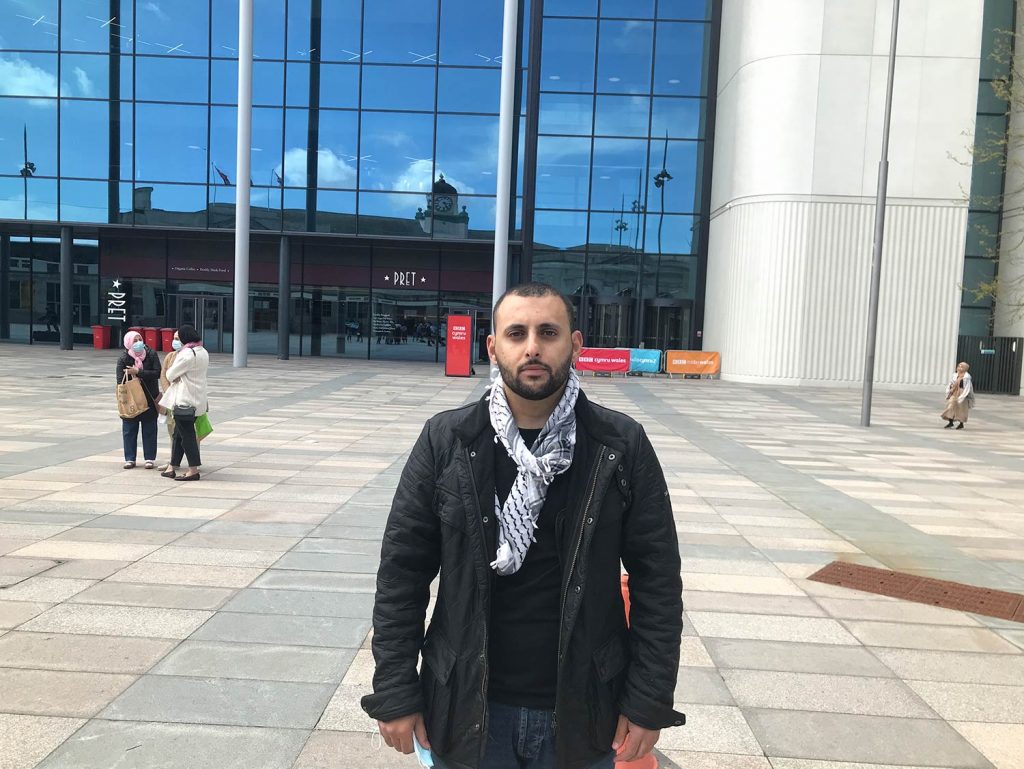 How has the recent conflict impacted Cardiff's Jewish community?
Rabbi Michoel Rose from the Cardiff United Synagogue described how young Jews in his community had experienced a wave of antisemitic abuse and death threats online in recent weeks.
He said. "The younger community have not experienced it before in that kind of way, and it was something we thought this generation would never see in modern Britain.
"What we have is the open rise of antisemitic discourse and its acceptance in certain segments of society – in places which in the past were champions of tolerance and equality. Elements of the far-left have accepted antisemitic narratives about Jews, their control of the media, and power."
He defended Israel's right to defend itself against rocket attacks by Hamas, which he described as terrorist group.
"Unfortunately, you see the rise of organisations like Hamas which have only one agenda, the absolute destruction of the Jewish state," he said.
"Until there is an acceptance that Jewish people need to live in their own state, there will never be the ability for a secure peace."
He continued: "Hamas knows Israel will be reluctant to target them in civilian areas, so they purposefully entrench themselves with children and women so that Israel cannot fire back when they shoot rockets at cities, kindergartens, and schools."
Cardiff: A year in protests
The Cardiffian has covered several fiery protests in the last year