Giving out fines 'like shooting fish in a barrel', says resident
CATHAYS' drivers suffered a hefty increase in parking fines last year despite the rest of Cardiff receiving fewer fines on average.
A total of 9,506 parking fines were handed out in Cathays last year, up from a yearly average of 6,166 (pre-Covid).
That's an increase of 54%.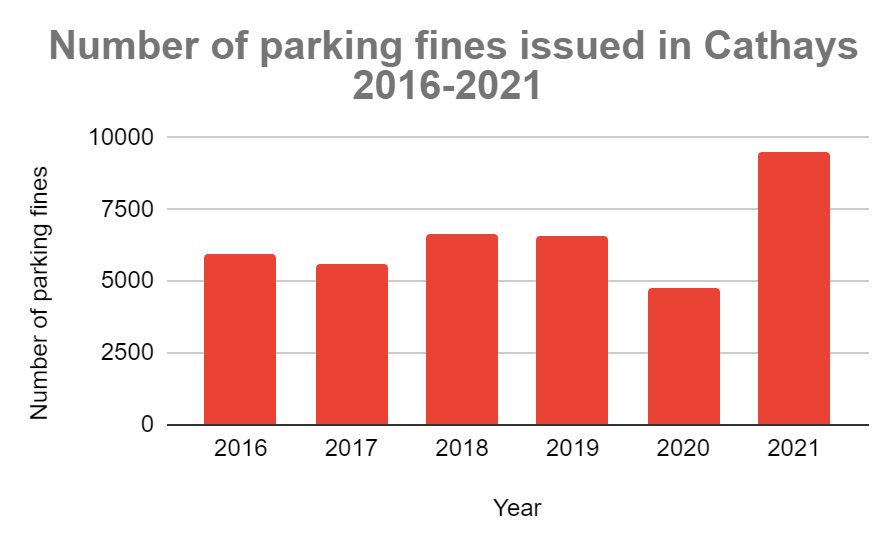 Parking fines in Cathays generated the council £310,426 in 2021, up from an average of £215,258 (pre-Covid).
That's an extra £95,168 extracted from Cathays by the council in 2021.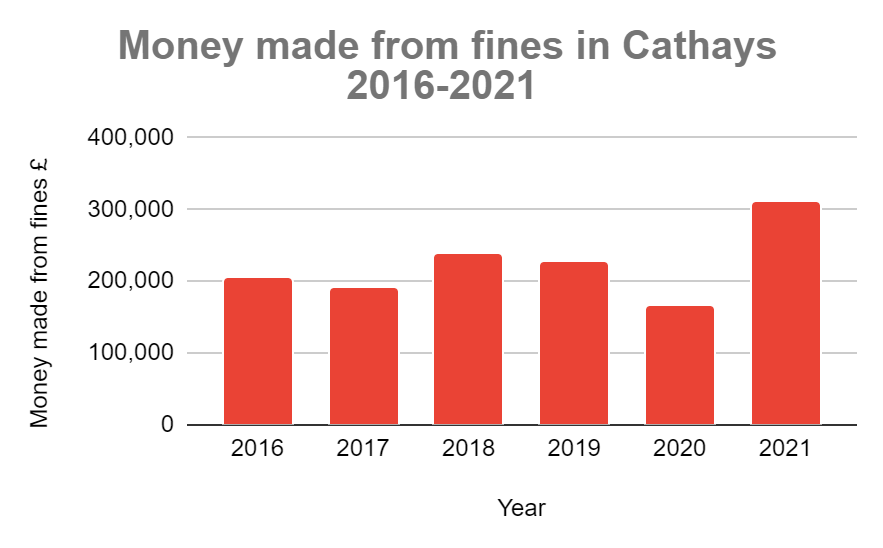 The median household income in Cathays is £22,499 compared to a Cardiff-wide average of £27,265.
Of course, many of the fines issued in Cathays will be to drivers from other parts of Cardiff, or further afield.
But Cathays' residents have described parking as "a misery" and have complained it is often impossible to park on their own street, even when they have a residents' permit.
Rhymney Street is the council's biggest cash-cow.
FOI requests revealed in 2021 it generated the most revenue in parking fines for the council across Cardiff.
This is partly because the council have oversold resident's permits by 300% on Rhymney Street. That's 3.2 cars per space.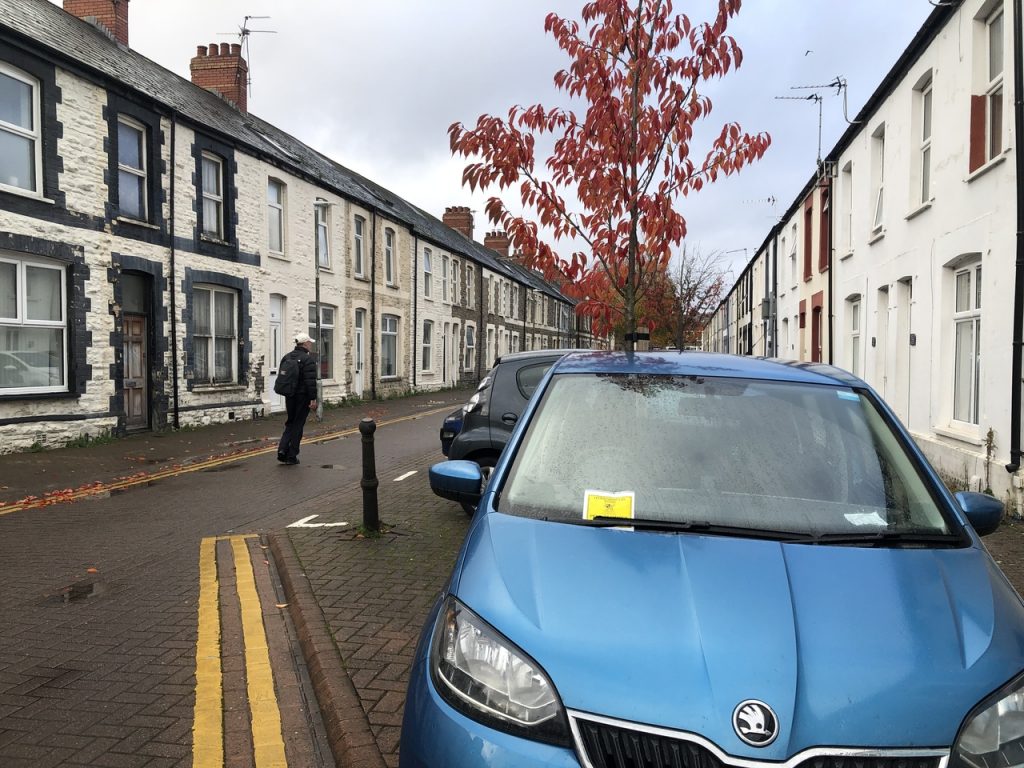 To alleviate the problem, the council said it would significantly increase the number of resident parking bays while removing unrestricted parking in several parts of Cathays.
But the changes are yet to materialise, despite the council's hopes to have the scheme in place early in 2022.
The council issued 52,074 parking fines across Cardiff generating £1,621,684 last year, but this is down on pre-Covid levels.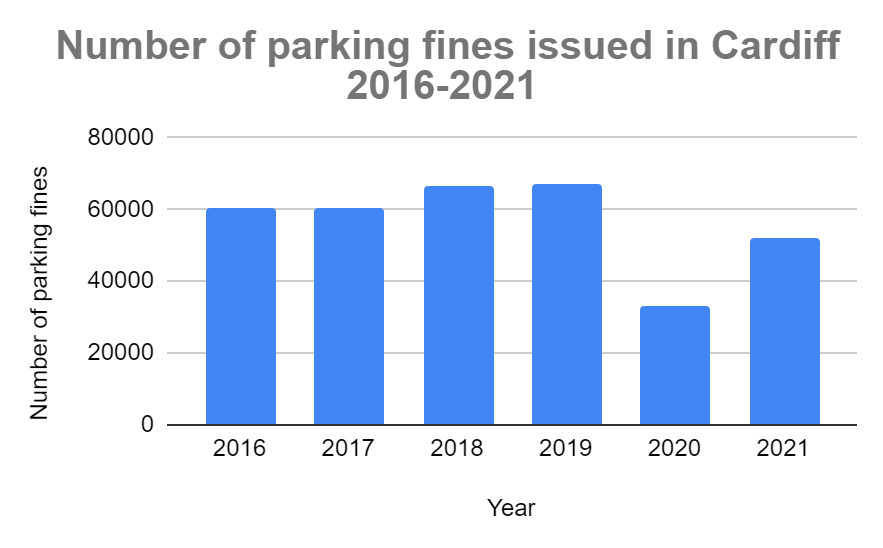 The council used to generate more than £2 million per year.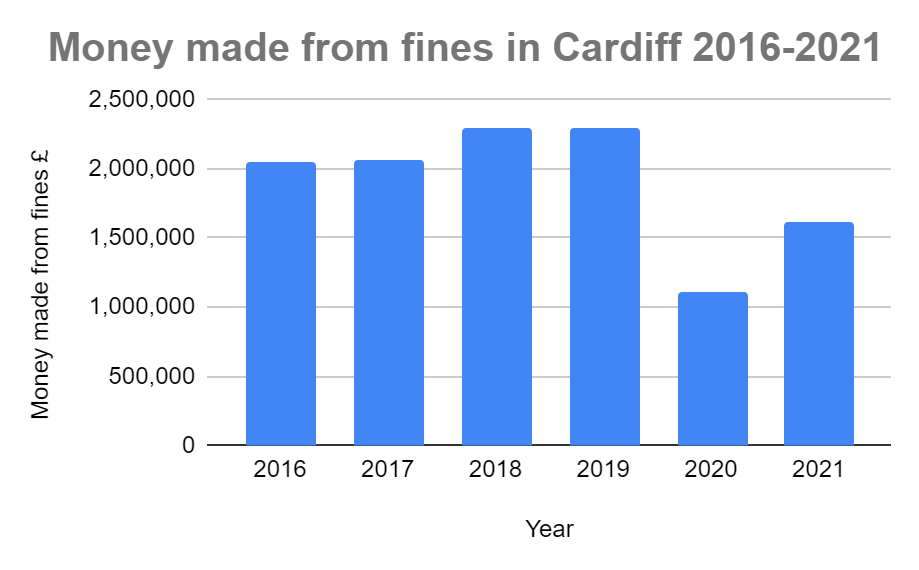 In 2021, most areas of Cardiff either saw a decline in the number of parking fines, like in Canton, or a return to pre-Covid levels, like in Roath.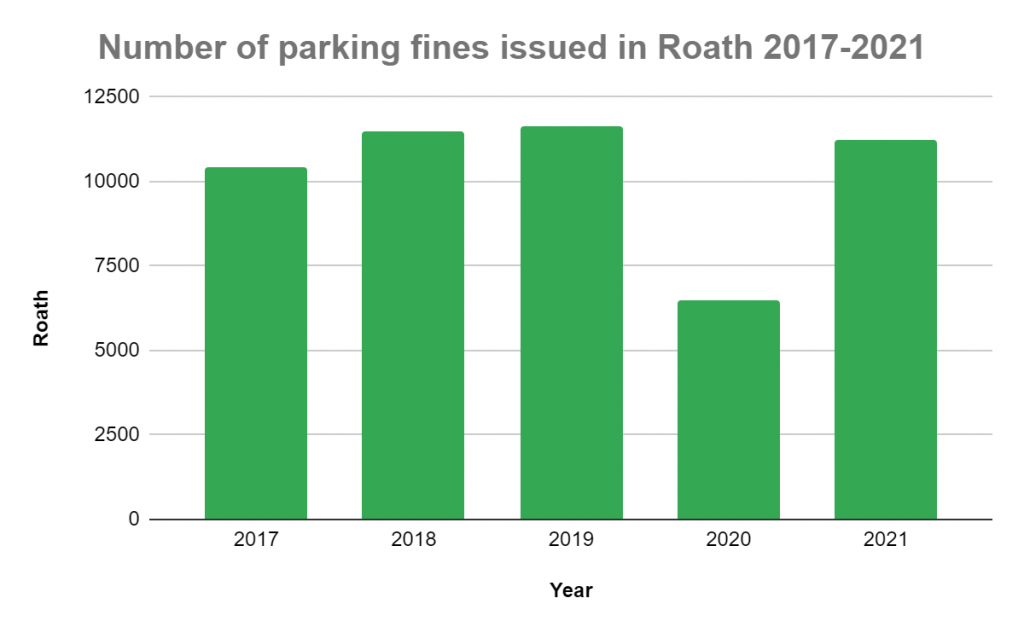 But not Cathays.
Cathays was the only ward of Cardiff to experience a spike in parking fine numbers.
Nic Hawkins, 62, who has lived on Tewkesbury Street for 30 years said: "Parking in this area is a complete nightmare.
"Cathays is 60% HMOs (Homes in Multiple Occupation) compared to guidelines of 20%, and often they have three or more cars.
"Tewkesbury Street has 140 houses with 280 residents' permits being issued but only 80 permit parking spaces.
"It is a complete lottery if you can find a legal parking spaces in the area. Impossible if you return home late in the evening. The wardens know this and will be out early in the morning issuing tickets – it's like shooting fish in a barrel.
"It is a cash cow for the council and they are happy to milk it."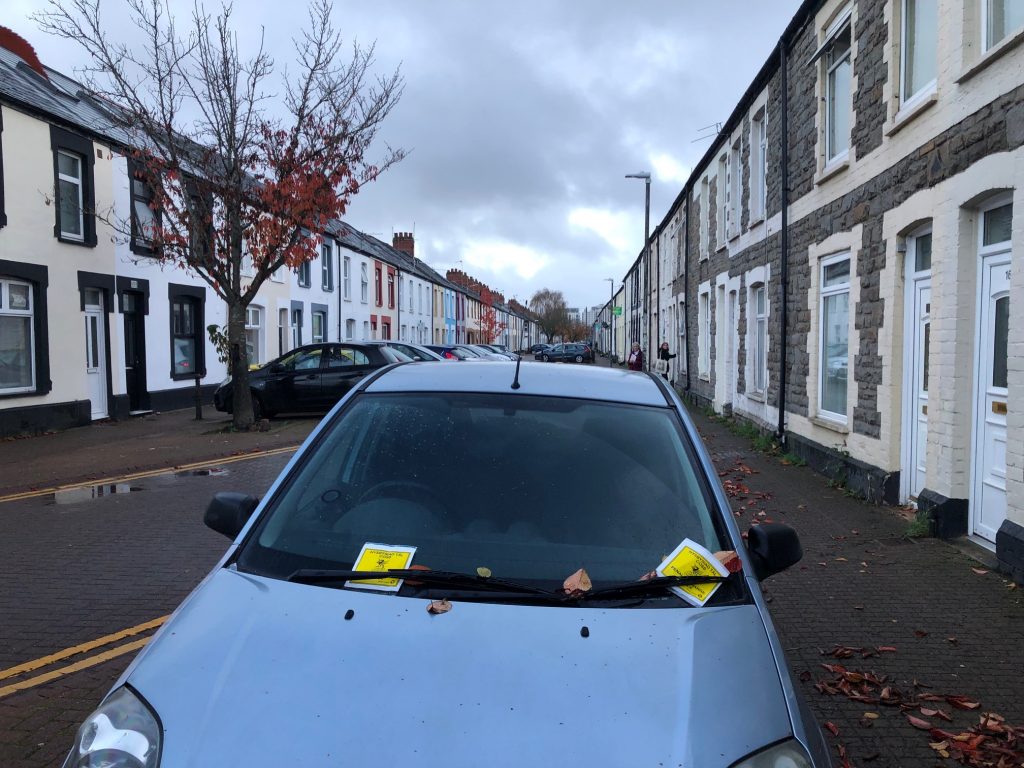 There is a huge disparity in the number of fines issued in each ward. Pentwyn received seven fines last year, whereas neighbouring Roath received 11,249 fines.
Adjusting for population, Pentwyn received one fine for every 2,280 residents whereas Roath received one fine for every 2 residents.
But factors like parking availability, car ownership, commuting patterns and the extent to which resident permits have been oversold would need to be incorporated to reveal the true picture.
With 30.9% and 26.1% respectively, Roath and Cathays received the bulk of the council's parking fines in 2021.
Here's the breakdown of Cardiff's parking-fine postcode lottery.