Joe Beavan, a dating app armchair expert talks us through his top tips about the platform
Grindr is the 'largest social networking app for gay, bi, trans, and queer people.' With over millions of daily users, Grindr has transformed the way dating is available to the LGBTQ+ community and 'represents a modern LGBTQ+ lifestyle.'
On the website, Grindr state, 'At Grindr, we've created a safe space where you can discover, navigate, and get zero feet away from the queer world around you.'
One lover of the app Joe Beavan is a 24-year-old master's student from the Welsh town of Usk, South Wales. Joe began his Grindr journey when he was 17 years old after confidently coming out about his sexuality and his preference in men.
I never had like a scene, no one to relate to
Growing up in a very small town, Joe found it difficult to find gay guys his age, who were living in his area. "I never had like a scene, no one to relate to," said Joe, who expressed that the Grindr app became his go-to to meet guys and now, he wouldn't look back. "It's honestly," he pauses, "a new world… I didn't know anyone gay, my age and in this village until Grindr!" laughed Joe.
A keen lover of dating apps, Joe has Grindr, Tinder and Hinge experience under his belt. His first top-tip for surviving the Grindr world is:
"Try not to get offended by anything," said Joe, who believes that Grindr is fun and should be used for positive reasons. Sarcastic comments, dry humour and classic high school flirting techniques are common on the app, so just take it on the chin!
It's not all sex and scandal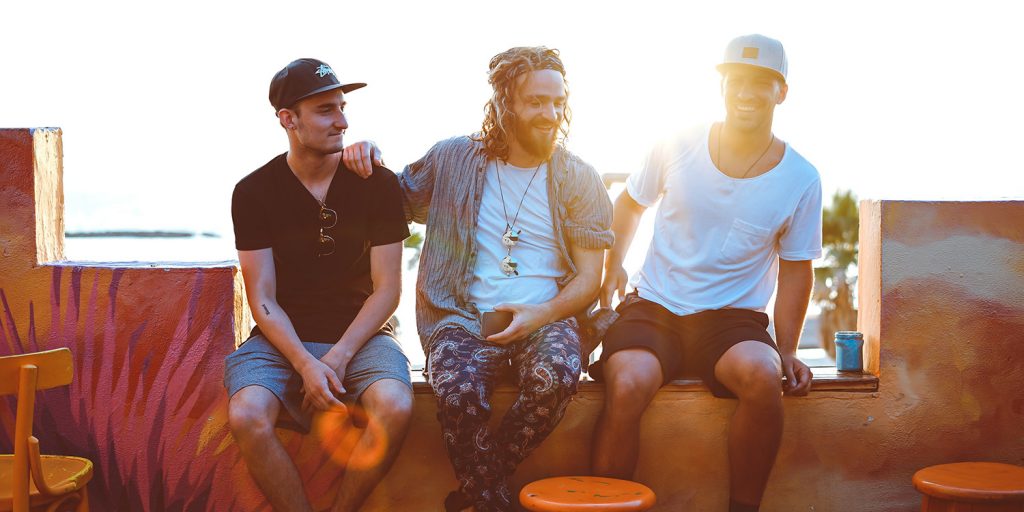 Joe is studying development and human rights at Swansea University and feels that the local lockdown has turned many to dating apps like Grindr. After a lonely lockdown in Wales, Joe and many others alike use the app for conversation and friendship.

Joe met his best friend of four years on Grindr, who lives in his hometown of Usk and although the pair didn't find one another attractive, Joe said, without the app the duo wouldn't have crossed paths.
"It was just like crazy," he said, as he reminisced on the bonding conversation the two had about their hometown and how there was a "lack of gays in the village". Joe said that as humans, we should not be shocked when a conversation on a dating/hook-up app doesn't turn sexual.
"Me and this guy I was chatting to found it so weird that the conversation didn't turn sexual!" he laughed, as he tried to count on one hand the number of non-sexual conversations he has had on the app. 
Joe added that you can truly "get whatever you want" out of the dating app, which is one of the things that makes it so wonderful. When you sign up to Grindr for the first time, you are asked what your intentions are for using it, "some take it seriously, some don't," he said. 
"It can be confusing in the gay world because everyone wants something different, there's dating, a relationship, friendship, no strings attached… the list goes on", he sighed, adding, "Although after a quick chat with a guy, his intentions will be made very clear to you."
Hanky panky
Grindr is renowned for being the biggest sex app in the gay world and with that comes a bag of mixed emotions (and condoms).
Joe recalls one experience with a guy off Grindr to be the most "insane, sexual experience" that he's EVER had. After a random conversation that led to an exciting night, Joe admits he got caught in the act by his housemate. The scandal!
After recalling an experience with someone who wanted to keep their business private, Joe recommends always being discreet. "Most people like to say they met somewhere else because a lot of people on Grindr prefer not to shout about meeting their partner on the app," said Joe.
Another bonus to the app and a slice of advice from Joe is:
"If you're good looking, then someone will send you a d*ck pic or an ar*ehole pic," giggled Joe, as he tried to maintain a serious facial expression.
"You get used to the crazy," said Joe, who feels that conversation is the most important part of using a dating app – if you can master having and keeping up a great conversation, then you're onto a winner in his eyes! He added, "Grindr is an easy app to use, as soon as you enter the app, you are faced with all the people in your area and you can easily start a conversation with anyone." The lack of swiping really helps, he admitted. In the words of Joe Beavan, "Take your pick! You never know who's going to pop up!"
Huge no-nos
Joe, a hater of the Grindr bio for its sheer conceited, 'full of yourself' vibe began rambling through his feed to read out some bios, he read aloud not phased by the madness, "Young for silver", "Biggest splash", "Looking for silver haired daddy." Joe said that he's not really bothered about bios, if anything, he avoids them.
Bios that state the user is a homeowner is a pet peeve for Joe, "Should I put a home-renter in mine? It really winds me up, maybe I'm jealous…," he said sarcastically, "'Good for you! Thanks for telling me!'" 
The only advice Joe can give in terms of receiving a questionable image or video that you've not asked for is… RUN. "There's no way of avoiding people who send you pics and vids without asking," he adds. An advocate for not being crude, Joe said "Just don't be vulgar." In Joe's book, keeping it clean is the way forward, until you know the person anyway!
It is very common in the gay community to enjoy the anonymous thing, which is quite scary
Safety first
Staying safe on Grindr is high on Joe's priority list, "Don't meet up with someone you've not seen a picture of," said Joe, who added, "Personally, I would not meet up with someone unless I've seen [a picture of] them." – Unless you're looking to be on the next season of Love is Blind of course!
Joe said, "It is very common in the gay community to enjoy the anonymous thing, which is quite scary."
Grindr have introduced a new security measure on the dating app, enabling users to send pictures and videos to a person and the media disappears in seconds. "It deletes it straight afterwards like Snapchat! But obviously if you do send anything, the other person can save them, they can screen shot them and it won't tell you," said Joe, highlighting the dangers of sending bootylicious shots.
Abuse on dating apps is something not widely spoken about. Joe recalls one experience where he received verbal abuse from someone he'd spent time with. A confident and strong-minded individual, Joe recalled only his bedroom walls were phased and scarred by the experience and said:
Behind the lens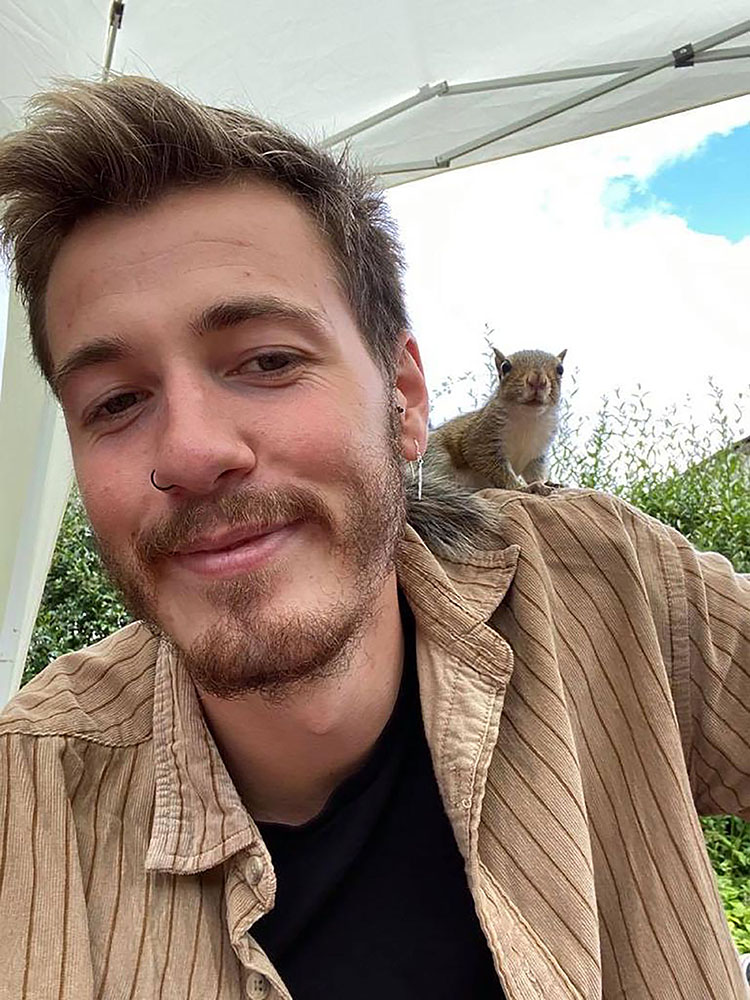 Since Catfish: the TV show aired in 2012, catfishing has become more and more apparent in apps like Grindr. Joe expressed how he felt it important to keep in mind that "you don't know who is behind the camera, like it could be anyone, I know a lot of people get catfished!"
Are dating apps like Grindr built for addiction? Joe tells all about his Grindr addiction and his back and forth behaviour, deleting and re-downloading the ever-compelling app. "I think… 'I'm done with that', and then I'm like, 'I'm bored' and I want it back again!" he sighs, and the cycle continues…
A reason for Joe's back and forth usage on the app is due to its degrading nature. "If you're in the mood for genuine conversation and a nude pops up, it can really put you off dating," he said. If Joe feels low in himself he limits his usage or deletes the app to allow himself to have time and space to be present, without having explicit images sent to him every hour. Joe said that reminding yourself of your self worth is important and recommends following in his footsteps. #ByeB
Lastly, Joe recommends that if you are a lucky soldier who finds the new love of your life, don't check up on the app to see if your boo is on there, it will ruin the relationship. Amen to that!
He admits, apart from preferring Hinge (because of its easy, question-based starter pack, the app creates opportunities for conversation starters), "Grindr is a great way for me to reconnect with my sexuality."