In this edition of the podcast, we talk about the fine line between failure and success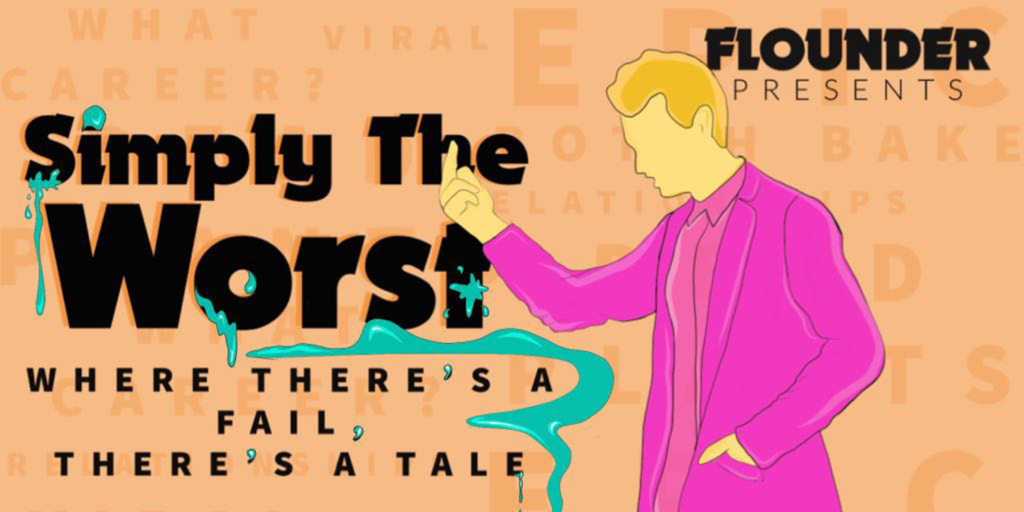 To celebrate World Poetry Day, we got into conversation with Andrew Lloyd, a journalist and videographer who set himself a challenge we resonate with: to see how much of a following he could build with the worst poetry he could muster. Andrew, it would seem, is our kind of guy.
His mission was born from his disdain for the endless Insta scroll, from the shallow motivational drivel and from Andrew's belief that poets like Rupi Kaur (who were blowing up with Insta-sized sonnets) could be taken on. In the blink of an eye Andrew transformed himself into Raven Stares Poetry… 
Not long after and Andrew was coming out with belters like;
"I was touched,
by her touch,
when she touched me"
&
"I stir you like a coffee,
I bring out your flavours,
– you burn my tongue"
To no surprise this absolute word wizardry soon enticed the people of Instagram. Andrew was in business and nothing could stop him.
What to expect…
While Andrew started this journey with his tongue firmly planted in his cheek, it didn't take us long to understand where his lure to poetry came from… as it turns out, he is a pretty deep guy with some insightful manifestos for life splattered in between his dry words and cheeky smirk. We had a good old chinwag about life, the process behind being a fake poet, driving his girlfriend insane and even found time for a bad poetry battle with one of the Flounder team. Flick the kettle on, get in the zone, and have a gander below.
Find the episode right here…
And while you're at it, be sure to check out our previous episode with Handforth Parish Council legend Jackie Weaver…