Less than a quarter of the health board's residents have received their first jabs
CARDIFF and Vale University Health Board has Wales' lowest Covid-19 vaccination rate, according to data released by Public Health Wales.
Overall, 22.2% of the health board's half a million people had received the vaccine as of February 14, including first and second doses. This is compared to the national average of 25.1%.
Cardiff and Vale UHB declined an opportunity to comment on why its vaccination rate is falling behind the rest of Wales.
Compared with neighbouring health boards, the difference is even more stark.
Aneurin Bevan UHB has vaccinated 25.1% of its population, with Cwm Taff Morgannwg and Swansea Bay University Health Boards behind them on 23.8% and 22.9% respectively.
Some residents in Cardiff have chosen not to have the vaccine despite being eligible.
One woman, who did not want to be named, said: "My partner and I are going to start trying for a baby and we just decided there was not enough evidence or research into the vaccines for me to decide at this moment to have it.
"If it comes out in six months or 12 months that there is no evidence or research that says it could be harmful to the foetus or mums trying to get pregnant, then I would definitely opt to have it. But at this moment I just felt that it wasn't right for me," said the care worker.
The 31-year-old, who had coronavirus back in January, felt the vaccine was not needed as much at this part of her life, given her good health.
She added: ""It wasn't an easy decision because obviously we just want normality again, but we have to think about us as well and what it could potentially mean if there was any complications because of it".
"I'm not one of these people that are like 'no vaccinations', if I did have a baby, my baby would have vaccinations. It's just because it's all happened so quickly, it is my decision at the end of the day".
Public Health Wales has advised that anyone who is pregnant should not routinely have the vaccine unless they are at high risk.
This includes delaying the second dose if you fall pregnant after the first, but there is no advice to avoid getting pregnant after the vaccine.
Cardiff and Vale UHB has also fallen behind in vaccinating the oldest and most vulnerable residents in the community.
Just over 88% of those aged 70 and over in the Cardiff and Vale University Health Board have received their vaccine, up to February 14.
Cardiff and Vale UHB have given first doses out to 4,465 care home workers and 18,015 health care workers. However, Public Health Wales has not released the total amount of workers that are eligible.
In all three age priority groups, Cardiff is significantly lagging compared to the national average. So far, 86.9% of those aged 80 or over have had their first vaccination.
This falls to 89.5% for those aged 75 to 79 but rises to 90.26% for the 70 to 74 priority group.
Overall, Wales has given the first dose to 89.6% of people aged 80 and over, 90.9% of 75 to 79-year-olds and 89.8% of 70 to 74-year olds.
On a positive note, Cardiff and Vale UHB are above the national average when vaccinating care home residents. 86.5% of older adults in care homes have been vaccinated, compared to 83.4% across Wales.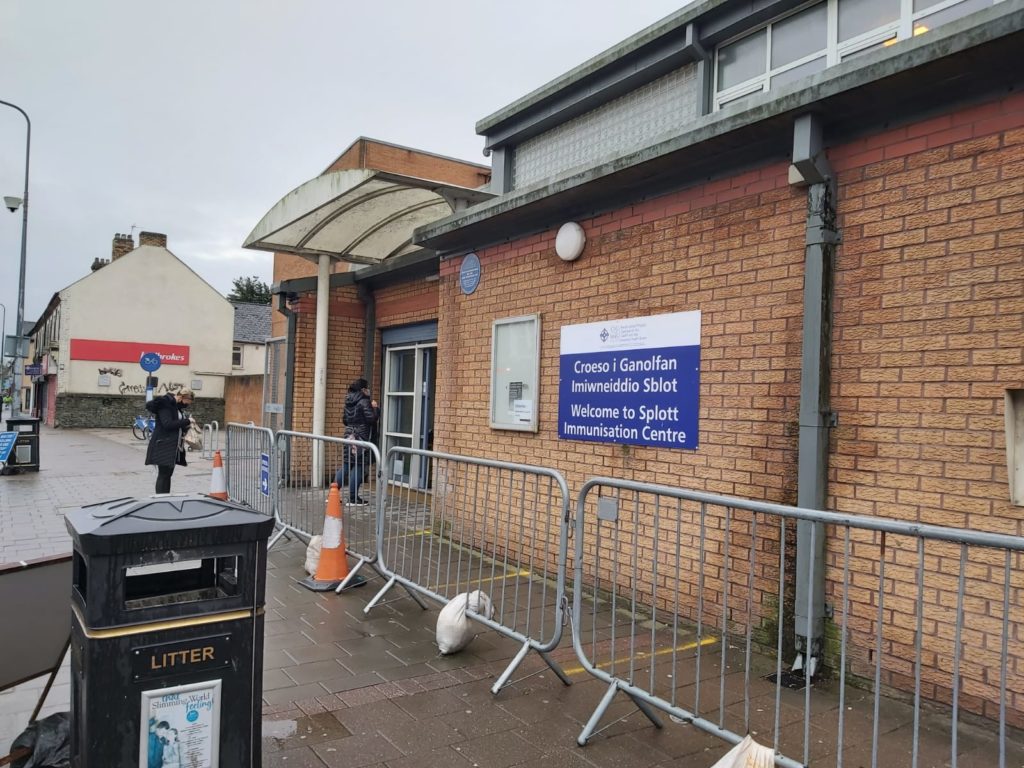 The Welsh Government said: "We are making really good progress with our vaccination programme – thanks to the enormous efforts of everyone involved across Wales. The very latest figures show almost 840,000 people have had their first dose – this is equivalent of a third of the adult population of Wales.
"This week we started offering people appointments for second doses and more than 25,000 people have had theirs already. We're on track to reach the next milestone of offering vaccination to everyone in priority groups five to nine by the end of April, provided vaccine supplies remain on course too."