New Welsh Government data finds Rhondda residents have highest life satisfaction in Wales
SINCE the last Senedd election in 2016, events from Brexit to Covid have seen the Welsh political landscape shift and adapt.
The full impact of these changes may not be seen for some time, but the uncertainty they have caused means deciding how to vote in the upcoming elections is more difficult than ever.
To help voters understand how the last five years has impacted their local area, the Welsh Government has published data on each constituency, covering everything from birth rates to life satisfaction levels.
How is Cardiff represented in the Senedd?
Watch the video below for a quick explanation of Cardiff's Senedd representation.
Population
Use the maps below to compare how the population, birth rate, death rate and unemployment rate in your constituency has changed.
Employment
Unemployment rates in every South Wales Central constituency have dropped in the last five years, while the average earnings for those in full-time employment in the region has risen from £496 to £537 a week.
The constituency that saw the largest increase in average weekly earnings was Rhondda, from £357 to £465.70, while the only constituency to see a fall was Cardiff West, where the figure dropped from £535 to £529.30.
The service industry continues to be the largest employer of private sector workers in South Wales Central constituencies, although Cynon Valley constituency has seen a 10% shift from the service industry to the production and construction industry.
Watch the video below to see how private sector employment has changed in your constituency.
Health
Rhondda continues to have the lowest life expectancy in South Wales Central, rising by 0.2 years to 76.1 years for men and 80.5 years for women.
However, when asked if they had a high or low satisfaction with life, 25% of Rhondda residents reported a high level of satisfaction, more than anywhere else in Wales.
Cardiff West residents had the lowest life satisfaction in South Wales Central, with only 14% saying they were highly satisfied.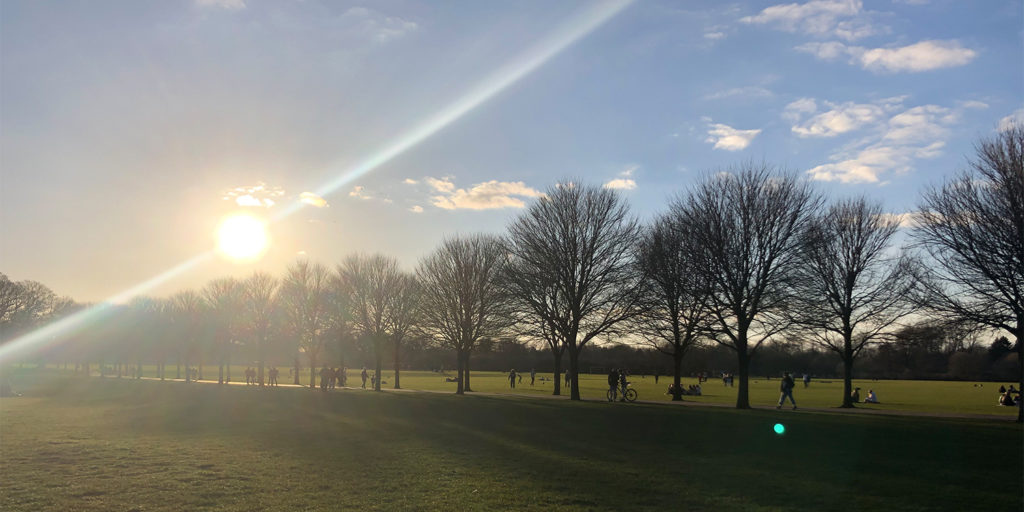 Cardiff North has the highest female life expectancy of any Welsh constituency – 85.55 years – and the second highest male life expectancy at 81.16 years.
The high life expectancy in Cardiff North may have something to do with the amount of fruit and vegetables residents consume: 39% reported hitting their five-a-day, more than anywhere else in Wales.
Education
The percentage of pupils eligible for free school meals has remained steady in the last five years. Rates remain highest in Rhondda, where over a quarter of primary and secondary pupils are eligible.
Meanwhile, the percentage of pupils with English as an additional language has dropped slightly, with the highest figures in Cardiff Central and Cardiff South and Penarth.
The full dataset for Welsh constituencies can be found here.
For more information about the Senedd election, check out our manifesto series:
Or look at our top Welsh politics podcast recommendations: