Has living with your partner in lockdown not been what you expected? We have proof you're not alone!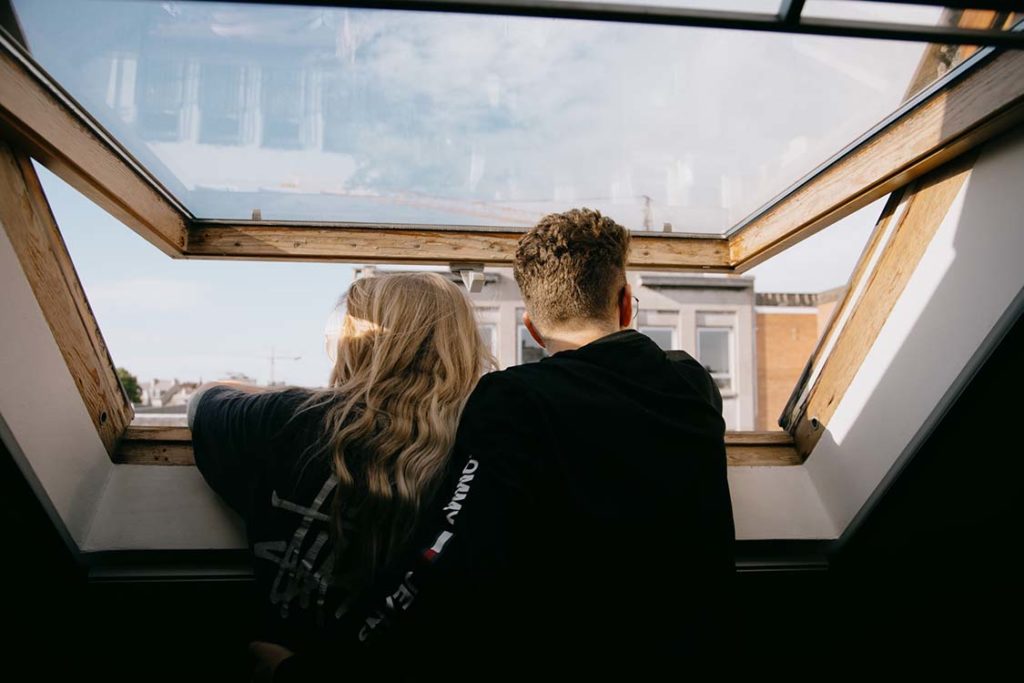 The tension has been building for a while. You know it, your partner knows it, but neither of you have the courage to voice it. Your lips tremble with nervous excitement, and you can almost feel their heartbeat quicken in anticipation. Their hand touches your leg, and they move closer to you. Your eyes meet as you both intensely await what's to come…
"Do you mind if I go for our one walk a day by myself? I need some space." The words are music to your ears! Does this mean you, too, can have half an hour to yourself after being cooped up with your partner every minute of every day for what feels like an eternity? Run a bath, do a cartwheel, sing Queen at the top of your lungs because Lord knows you've got to break FREE. 
Do you mind if I go for our one walk a day by myself? I need some space
Rewind a year, and personal space was something we rarely had to ask for. Whether it was work, the gym, having an evening to yourself while your partner socialised with friends or vice versa, the tools were there, and we took them for granted.
After a whole year in lockdown, our relationships have changed and a magnifying glass has been uncomfortably analysing what it means to be living and breathing in our partner's space 24/7. Disclaimer, it's not quite the ride we expected.
If you've taken a leap of faith to cohabit due to restrictions, struggled to balance your conflicting daily structures, or just missed missing them and the mind blowing sex that ensues after some time apart, you're not alone.
"I'M LIVING ALONE!" (Kevin Mccallister. 'Home Alone')
You've decided to live with your partners parents during lockdown, and you're feeling pretty good about it. It'll only be a few months anyway, won't it? *universe laughs evilly*. Friday night movies, baking with their Mum or going for a bike ride with their Dad, it could be a lot worse. And you're right, it could've been, but it also was not what you expected. It becomes increasingly difficult to live with your parents as an adult. We start forming our own needs and wants for our home life, and when these don't coincide with our parents' vision, things can become challenging. Living with somebody else's parents comes with its own smallprint that many of us neglected to read, or were blissfully unaware of before lockdown began. 
They were really nice to me, but I just felt stressed and useless

Tereza
Tereza, 23 had been with her boyfriend, Sam, 21, for two years when she decided to live with him and his parents during lockdown. "Living with his family was difficult as we didn't know how long we'd stay there," she says, "They were really nice to me, but I just felt stressed and useless." Although Sam's parents kindly refused to take any rent money from her, this just made Tereza feel more guilty. She was in her third year of university, and found that spending so much time with his family made her miss her own.
"We spent most of our time there looking after his eight-year-old brother which also meant we had no privacy," Tereza said, which negatively effected their sex life.
"I wanna be on you." (Ron Burgundy, Anchorman)
There is nothing quite like the sex you have with your partner after some time apart. Maybe you've been travelling for work or they've gone to stay with family for a weekend, and their absence is, to be blunt, giving you the horn. They say absence makes the heart grow fonder, but let's be real, it's more than just the heart. Although it's not always a priority, sex is a fundamental part of a relationship. It's not abnormal for steamy sessions to go into drought when we live in a society where workloads can be intense and stressful, and external factors get in the way of our pillowtalk. Love in the time of Covid-19, however, brings more complex issues to light. 
Both men and women perceived a decreased level of sexuality during this period of lockdown
The Department of Developmental Psychology and Socialisation at Padua University, Italy, carried out a study examining the change in sexuality in 124 participants from April to May 2020. They found that, generally, both men and women perceived a decreased level of sexuality during this period of lockdown, with 17.6% of women struggling to reach orgasm; a 14.3% increase since pre-lockdown. A moment of silence for the deprived women, please.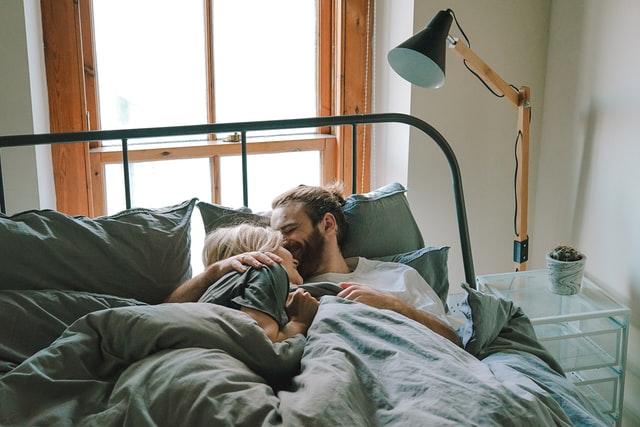 Ellie, 21, had been dating her boyfriend for two years before moving in with him and his flatmate during lockdown. "The sex was great for the first few weeks," she said, "but then my sex-drive basically disappeared." Ellie was not used to sleeping in the same bed as her boyfriend every night, and it took her some time to adjust.
"Things eventually got better but it's definitely changed our dynamic and slowed our sex life down," Ellie said.
My sex drive basically disappeared

Ellie
Libby, 25, had been dating her partner for six months before lockdown, and initially isolated separately before making the decision to live together. For Libby, passion and sex were less of a priority because isolation had negatively effected her and her boyfriend's self-esteem. 
"We put a lot more emphasis on cuddling and being intimate in other ways," Libby said.
"He's just like this slug that hangs around the house all the time!" (Cher Horowitz, Clueless)
The working vs furloughed struggle has affected all those cohabiting, dating or not. For couples, nobody has been a winner. If you're working, you're trying to adjust to being at home and the difficulties that may arise, whether that be job-focused or the distractions that come from typing away furiously in your bedroom for seven hours straight. You're tired, and just want to sit in front of the TV and wind down. But your partner, who is furloughed, bored, lonely and lacking in any real social stimulation, can't understand why you don't want to go for a walk with them. Do you not care about them? Has the lockdown weight they've put on made you not want them anymore? It sounds all too familiar. 
I've been doing a job meant for two people, stressed and having multiple breakdowns a week

Jemma
Jemma and Jack, both 24, had been together for three years and were already living together before lockdown. Jack had been furloughed, and opened up to Jemma about feeling useless while struggling to structure his days. "Meanwhile I've been doing a job meant for two people, stressed and having multiple breakdowns a week," Jemma says. By the end of her long working days, Jemma didn't always feel up to interacting with people, even family or friends on Zoom. 
Jack's salary decreased, whereas Jemma had a pay rise, so neither their financial or lifestyle structure aligned. "I've wanted to do up the house or plan holidays to inject some endorphins into our lives," she says, "but I feel bad mentioning anything involving money because of his situation."
I had no routine, was living out of a suitcase and was starting to feel very lonely

Ellie
When Ellie moved in with her boyfriend during lockdown, he was working from home 9am-6pm and she was finishing her final year of university, with a lot of spare time on her hands. "He still had lots of structure, was still living in his own home and had his family close enough to see on walks," Ellie says,  "Whereas I had no routine, was living out of a suitcase and was starting to feel very lonely." Being so far away from her friends and family made Ellie subconsciously resent her boyfriend's intimacy and comfort. 
"One person can't feel that all at once, they'll explode!" (Ron Weasley, Harry Potter and The Order of The Phoenix)
You're not wrong, Ron, we've all had our fair share of breakdowns over the last year. There's no answer to make all this better, no half-a*sed advice that you'll roll your eyes at, screaming "WHAT UTTER GARBAGE!" at your screen. Honestly, we don't know how to fix your problems. But, we do know how to get a group of people who have felt like failures in their relationships together, to remind you that you're not alone. If we haven't succeeded, then sorry, you need Oprah.