Be a volunteer, stay with some friendly faces at green space, get fresh air and be close to nature in the riverside community garden.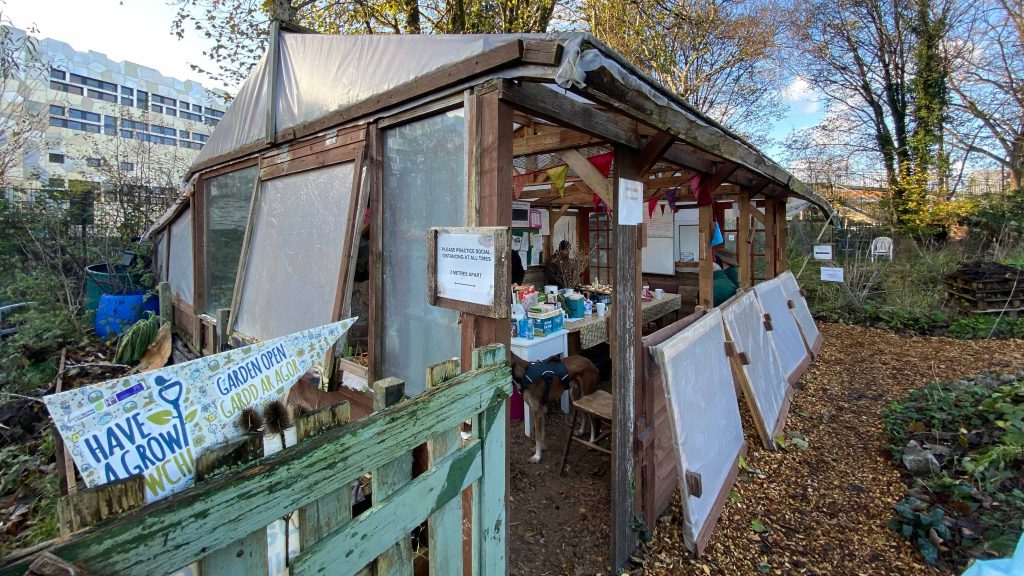 Planting enthusiasts gather at the riverside community garden on its opening day which is a lovely sunshine Saturday.
A dozen vegetable gardens full of vegetables, freshly picked pumpkins roasting in the cob oven, kettle on, sweet cakes, gardening's joy, stories from plant volunteers and beekeepers. During the open day, everything is really for the new friends to join the energetic community garden.
"Many people come to take a visit of the garden on the open day. Welcome more friends to join the community garden volunteer team is one of the reasons we have an open day. We always like more volunteers and plant enthusiasts. It's nice to have more people in this," said Lewis Mottram, one of the volunteers.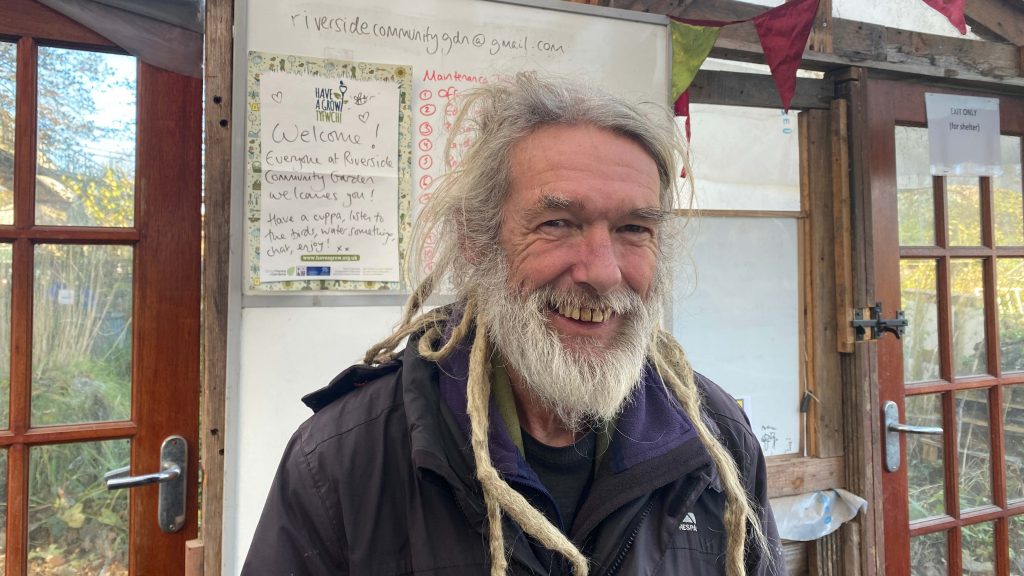 The Riverside Community Garden Project is a volunteer led project, supported by local registered charity Grow Cardiff.
Basically, a volunteer's job is to do the activities needed for the garden. They will organize some interesting things to invite people to join. Such as getting people to take part in the plant, gathering leaves to move to compost heaps, sitting at common shelves to have a cup of tea, all sorts of simple activities.
"The basic duties of volunteer in gardening, we've removed a lot of the I suppose the weeds if you will, ready for spring, so the fruits and vegetables can grow. It's about clearing things, cutting things as well. In the greenhouses, certainly the volunteers, a big part in planting everything in the ground. And then at the end of the harvest time, we take all the food and share with people," said Nick, a beekeeper in the community garden.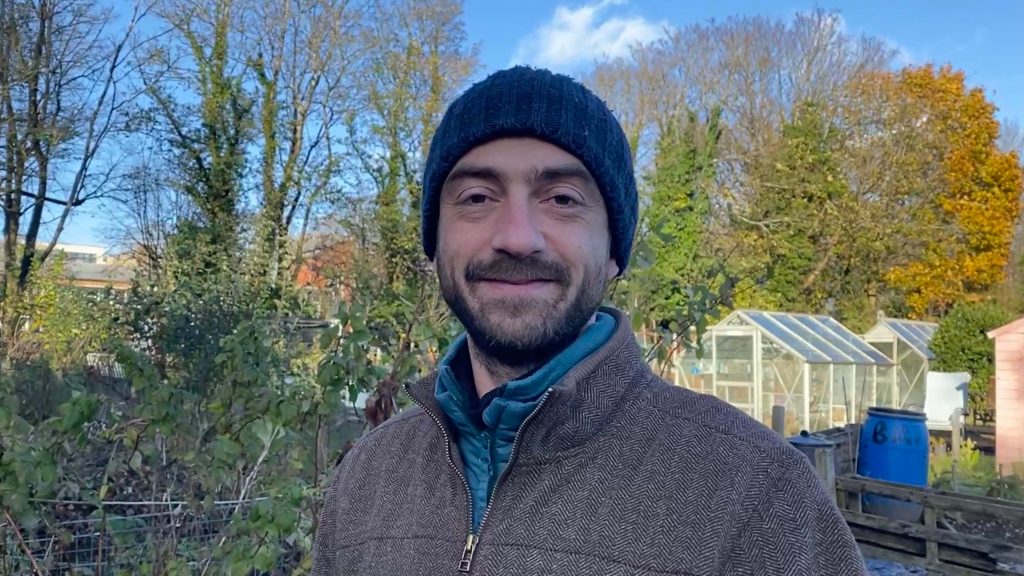 The garden on Pontcanna Permanent allotments includes a large organic veg, fruit and herb patch, cabin with cob oven, beehives, forest garden, woodwork and education shelter.
People in the community garden can do a lot of things to get themselves relaxed from the hustle and bustle of daily life. Most of the activities are not only about the plant but also include chatting with people, doing some exercise, having interactions with nature.
"When it comes to why we have community garden. I think about 50 years when everybody moved into the towns and cities when factories started needing lots of people, then people didn't have access to gardens anymore. So in the towns and cities they started as these allotment gardens for people who just lived in in the city and didn't have a garden so we could grow vegetables for ourselves and because so that's been a tradition in this country for a long time," said Lewis.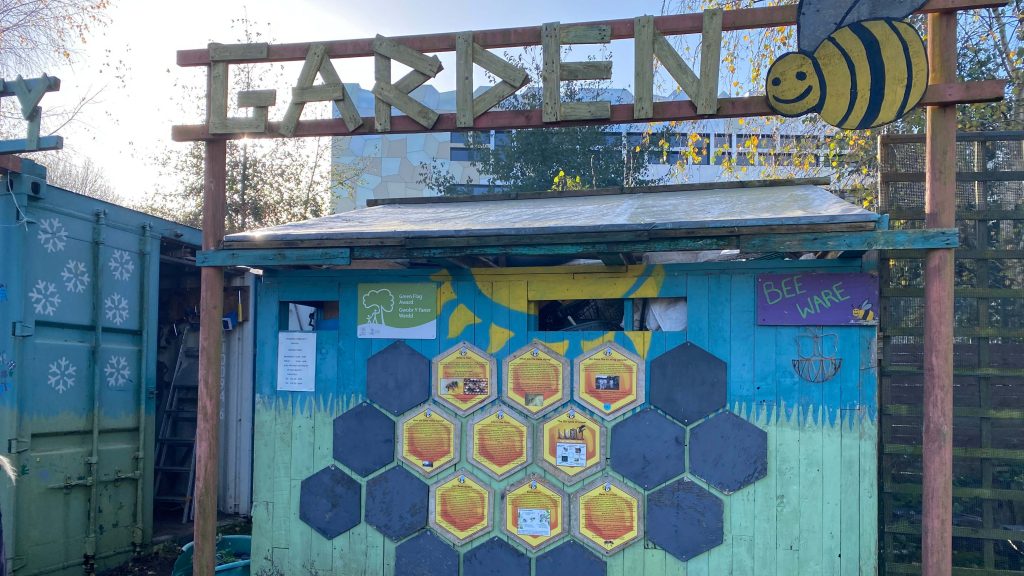 Riverside community garden is open on Wednesday and Friday, from 10am-4pm or the first Saturday in the month. Plant lovers can enjoy a casual and peaceful time there. After hard work, they can have a cup of tea in the tearoom.
"I think the role of community gardening, is to keep things growing to keep things alive, but also for us to learn things to get some exercise, for sharing, to meet people. And as Lewis was talking about his area to the gardening, but we're so repairing things such as doing some interesting woodwork, lots of activities you can do here to close to nature," said Nick.