Starting a crafting project and learning an instrument are among the most popular new lockdown pastimes
IN March last year the planet collectively hit the brakes and came abruptly to a standstill that we are still trying to recover from.

But it wasn't all bad. With more free time, some people started a new creative project or learnt something new.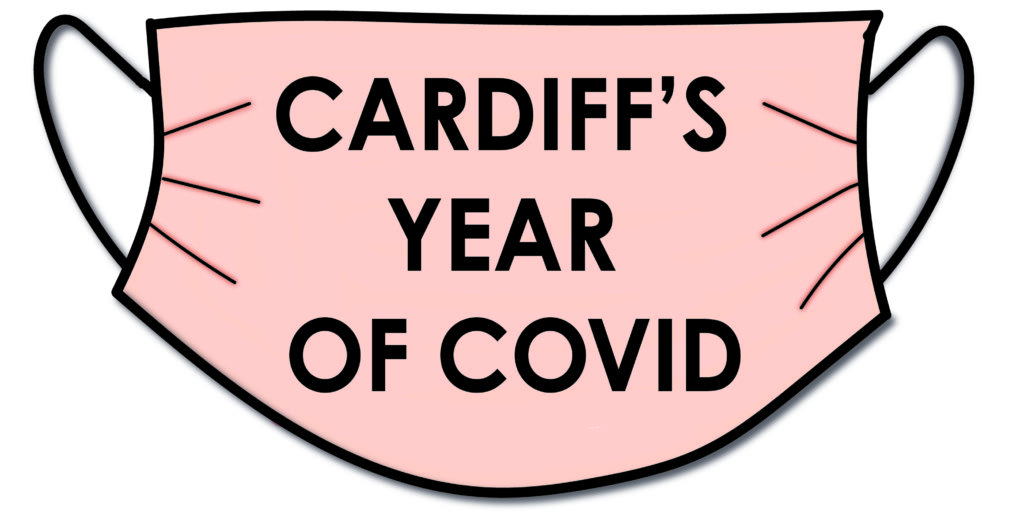 A survey by the Healthy Work Company, found nearly 25% of people picked up a new hobby during lockdown, while 35% said they preferred to the use the time to go back and focus on old hobbies.
But it was those finding new hobbies that benefitted the most, with over 40% of people reporting that it had a positive impact on their mental health.
The businesses behind these hobbies and skills have been transformed too as they have adapted to a new way of life that forced people online.
So what have the people of Cardiff been doing during lockdown, and how might this change the future of both our work and our free time?
Arts & Crafts: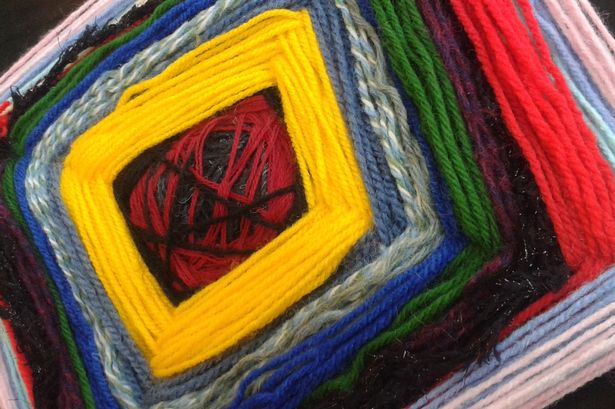 Gabriella Jones said she was forced to completely change how she spent her free time during lockdown. Instead of spending time shopping or going out to the cinema with friends, she was forced to look for something new to do.
After a while, her sister came to her with an idea that she had found through watching YouTube videos. They started resin crafting, a new art form that has become popular during lockdown.
Resin crafting involves placing resin, usually into a mould of some kind, and waiting for it to set and transform into a colourful decorative item.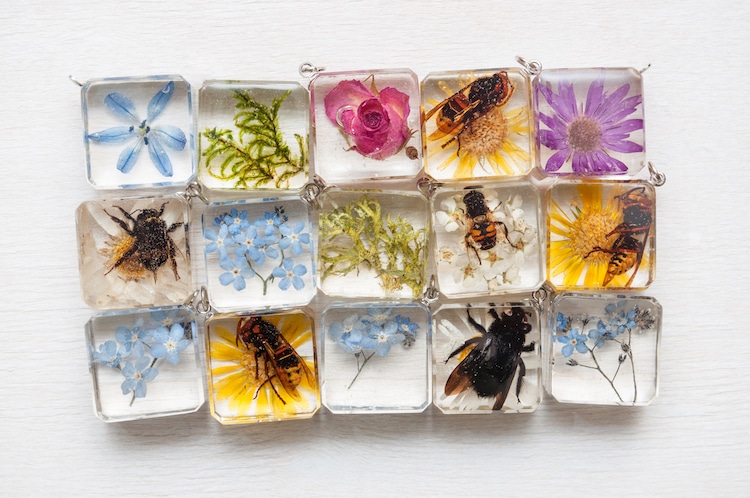 Gabriella, a master's student in Cardiff, said: "I wouldn't normally have time for it because I would have been too busy or tired from doing things outside but in lockdown, I was constantly looking for things to do and this seemed like a great opportunity.
"Especially when every day is the same, as human you need variety in experiences, whether you're at home or outside every day. It was great to do something different with that time.
"Being in lockdown limited all of our social circles which also meant more time to spend with family"

And that became a theme for many of us during lockdown, giving us all an opportunity to spend more time with family and appreciate the people that are around us. According to the HWC survey, spending time with family or housemates topped the list of the most positive things we can do to aid our mental health during lockdown.
With schools shut and parents often balancing their work with a parenting role at home, craft projects became an excellent way to keep children entertained without resorting to the use of an iPad or video games.
At the start of the first national lockdown, online searches to find crafting projects for children saw an increase of over 500% in the space of just a couple of weeks.
Many will also remember the variety of rainbow art that sprung up in windows during April and May last year, created by young children to thank NHS key workers for their hard work.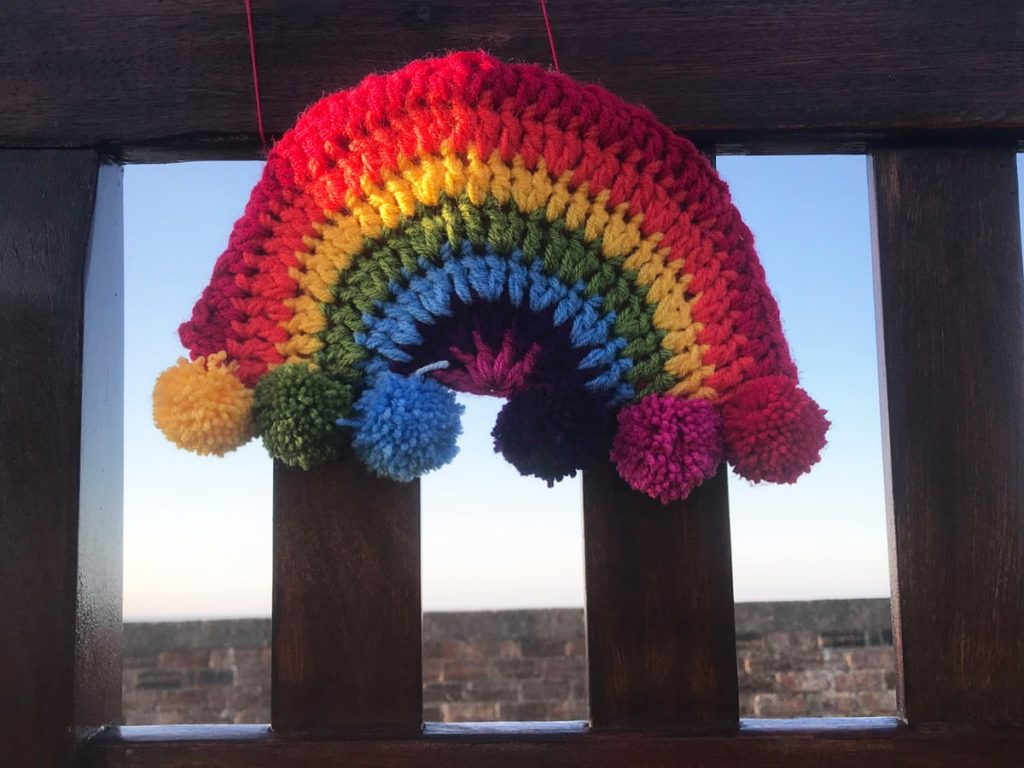 Hobbycraft, one of the largest arts & craft retailers in the UK said they saw "exceptional levels of customer demand during the pandemic".
Despite having to close many stores due to lockdown rules, they reported a 200% increase in like-for-like sales during the first lockdown, mainly due to people trying to find new hobbies and their online classes that they say reached over 15 million customers.
Musical Instruments: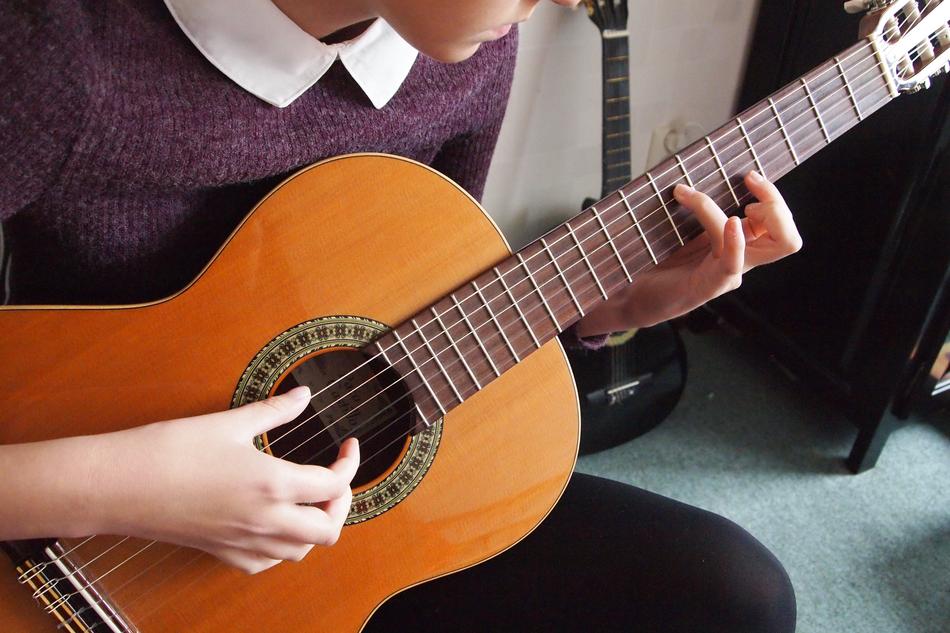 Joe Williams was one of the many that decided to pick up a musical instrument while he was bored during lockdown.
"I had always wanted to learn an instrument but other things kept getting in the way and pushing it back. Finally, with plenty of free time on my hands, the past year seemed like the perfect time to start"
Joe, a student in Cardiff, says he's still very much an amateur but had enjoyed taking on a big project to keep him entertained during lockdown.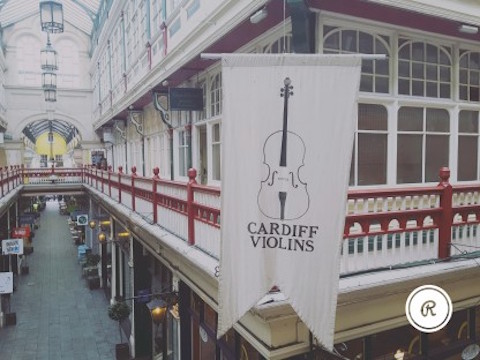 Cécile Limon, who works for Cardiff Violins in the Castle Arcade, says that they have seen an increase in demand, particularly from people that are picking up an instrument for the first time.
She said: "They had always wanted to play music and never had time before and thought it would be the perfect timing, so they ordered a beginner's instrument.
"A couple of people mentioned that to them it was very scary to think that they could die without having ever managed to get on with their dream of playing an instrument"
It wasn't just the young or unexperienced that were getting involved either.
"The pandemic made a lot of people think about their mortality and the fragility of life and some reminisced over the best moments of their life, and found that it often involved music, so we have spoken to a number of older people who were going back to playing after sometimes 30 or 40 years without playing," she said.
"We have heard many amazing stories from some people, some happy, some sad, but all emotional, from the heartache of parting with a dead relative's violin, the joy of sharing a duet with a grand-child, or that of healing severe lockdown-induced anxiety."
PMT, the largest retailer of musical instruments in the UK, reported that they had an 80% increase in sales of musical instruments as more people discovered new skills over lockdown, while online searches for music lessons reached a three-year high in November last year.
But Cécile says that the industry is still facing significant pressure as Covid-19 wreaks havoc on the arts.
A government committee report found that the arts & entertainment industry declined by around 60% in output during 2020 as many struggled to adapt to the new world of the pandemic.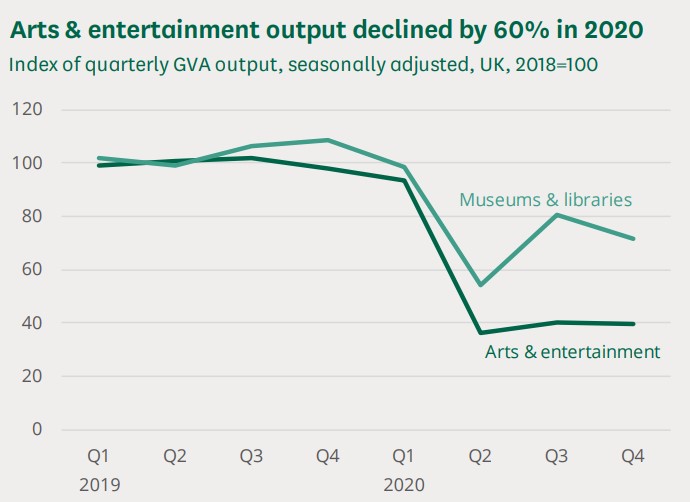 There's also a concern that the impact of Covid-19 on the economy could lead to reduced arts funding as demonstrated by being the first in line to receive a heavy reduction in funding over the last 10 years.
Cécile added: "Music is in our DNA and we must make sure that Covid does not stop it being taught at schools, in our families and in our communities. It's the stuff of joy, the stuff of life."