These are Flounder's worst mothers on film -whether you love to hate them, question their parenting skills, or even just want them to be your 'cool aunt'…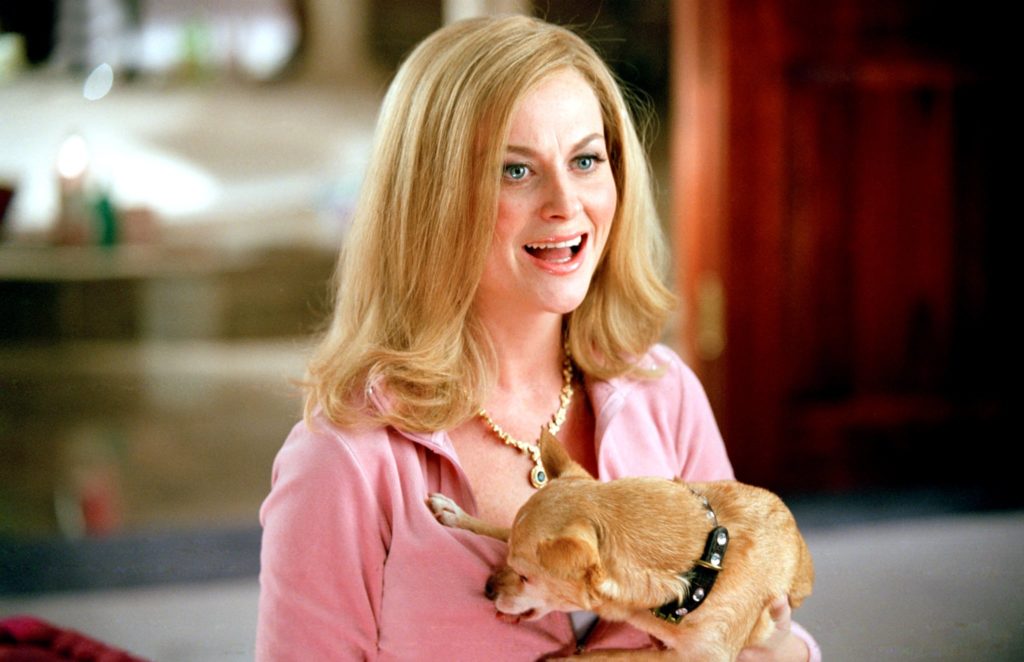 Mums. We don't deserve them.
We're not talking about the strong and wonderful women who carried us lovingly in the womb for nine months and nurtured us fondly when we grazed our knee on the playground. We're talking about the Mumzillas who shook us to our very cores every time we turned our TV's on. In the spirit of Mother's Day, it would be very un-Flounder of us to give you a nice little piece to read on all the things mothers have done well, wouldn't it? No mother is perfect, but these ghastly women will make yours seem like Mother Teresa, which we're sure they'll be very happy about. Cheers to them!
1. Zinnia Wormwood, Matilda (1996)
Name a better place to start, we'll wait. Zinnia Wormwood is probably one of the most inept mums on film to date. Within the first 10 minutes of Matilda we see Zinnia and Mr Wormwood arguing about the amount of money she had spent on a bar on soap, carelessly flinging Matilda in the boot of the trunk like a bag of groceries. As the film progresses, things don't get much better. Zinnia wasn't particularly evil, she just seemed to have bigger priorities… Like playing bingo. When Miss Honey finally comes to save Matilda from her neglectful family, Zinnia's fake crying as an attempt to seem somewhat loving was so half-hearted, we were just as happy about Matilda finding a new home as Zinnia.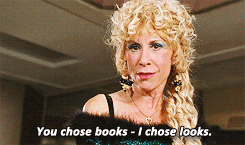 Via Pintrest
2. Fiona, A Cinderella Story (2004)
We all know the evil stepmother story from the original Cinderella fairytale, but nobody does it quite as well as Jennifer Coolidge. It's something about the heavily botoxed face and the latex pink dresses that really add the glamour to evil. Throughout the film, Fiona encompasses the classic evil stepmother tropes, but the biggest knife to the gut is when she bins Sam's Prinston acceptance letter, and rewrites a rejection so Sam will continue working in her diner forever. There are brains behind her beauty, some may say. At least she offers Sam a cookie to console her. Mmm, so moist.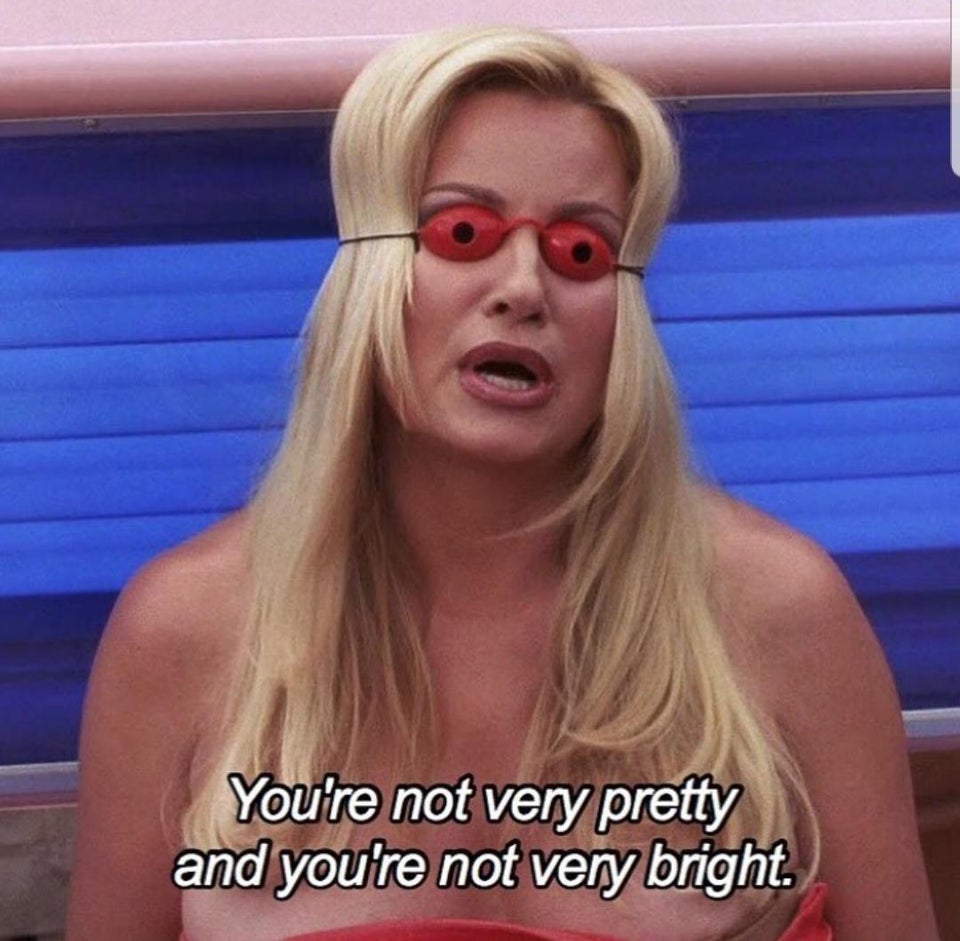 Via Reddit
3. Edina Monsoon, Absolutely Fabulous (2016)
Ever since the series first aired in 1992, Eddie has been a much loved British icon. Her relationship with Patsy (Joanna Lumley) has been a comparison for women and their best female counterparts for years, and we're confident that will never go out of style. But Eddie as a mother to Saffron? Abysmal. Eddie is quite frankly, the most disinterested mother, for the simple reason that Saffron has no interest in drinking with her. If anything, Saffron mothers Eddie every single time she does something stupid – like pushing Kate Moss into the Thames and winding up in police custody. It really was quite the scandal, sweetie darling!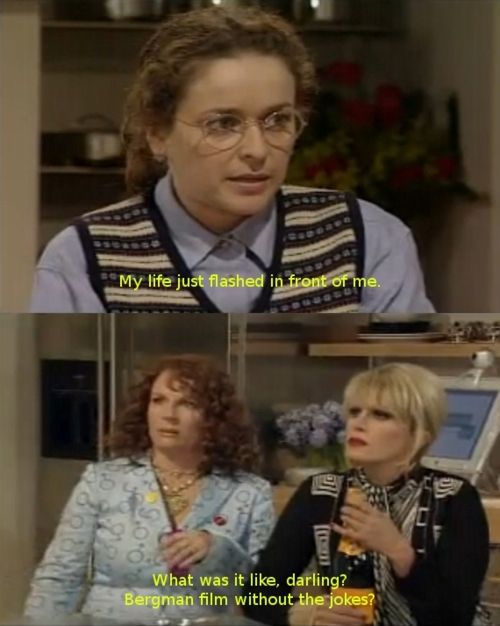 Via Pintrest
4. Lorna Rellis, Friends with Benefits (2011)
Mila Kunis plays the sexy, quirky and 'emotionally damaged' Jamie in Friends with Benefits, and we fall in love with her just as much as Dylan (Justin Timberlake) does. Who do we need to thank for her emotional fragility and previously bad taste in men that gave us this wonderful plot? Lorna Rellis. Lorna is the type that we'd want to listen to talk about her wild life over a few bottles of wine, but maybe not the type to mother us. Lorna continues to change the story and racial identity of Jamie's father as and when she feels like it, which causes some friction between the pair. Despite shoving bananas up her lady business in front of Dylan and promising Jamie a weekend away before going back to her sleezy boyfriend, we kind of love Lorna. A bad mum, with a good heart.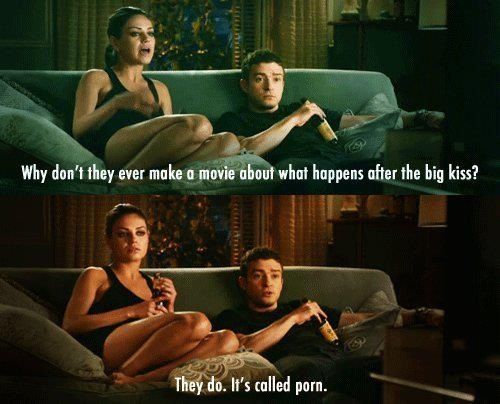 Via Pintrest
5. Anne Hamilton, The Notebook (2004)
Although she comes round at the end, we simply cannot forgive Anne for the years of torture she put Allie and Noah through in The Notebook. From day one, the classist prejudice from Anne towards Noah was enough to make our hairs stand on end. As the film progresses and Allie reconnects with Noah whilst she's engaged to somebody else, Anne does come to Allie's aid and we get an insight as to why she tried to keep the pair apart. Oh, and then she gives Allie the 365 letters Noah sent Allie that she hid from her ALL. THIS. TIME. So close to redemption, Anne, so close.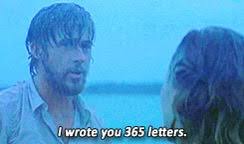 via Facebook
6. Kate McCallister, Home Alone (1990)
I mean, come on. How can you forget to take your son on holiday, TWICE? Don't get us wrong, it makes for some great watching, and Kevin really seems to love his freedom initially, but he is like, kind of a minor. You would think that after the first trip to Chicago she would've learnt her lesson, but she was too busy hating on Kevin for being an annoying kid and sending him to his room all the time to even notice his presence, or lack of. News flash, Kate, somebody should've reported you to child protection services. Kmt.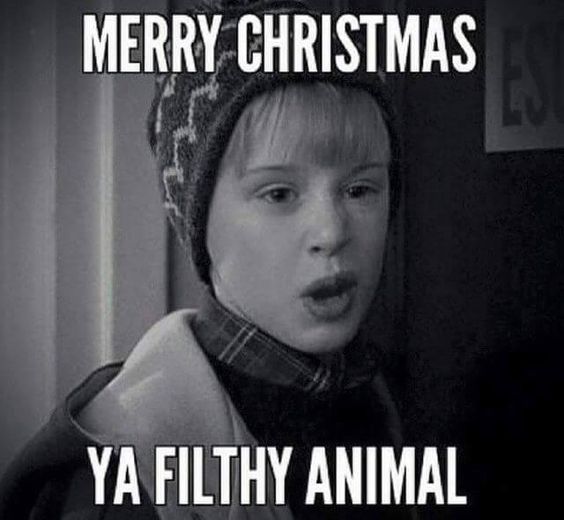 via Pinterest
7. June George, Mean Girls (2004)
First things first, if you don't like Mean Girls, we don't like you. Not a joke. It's a cult classic, and Regina George's mum, June, is an icon in her own right. You know that anyone played by Amy Poehler is going to be good, but she takes the 'cool mom' trope to the next level. Living in their Barbie-esque mansion, all June cares about is being down with the kids and making sure the plastics win the Winter Talent Show. The girls are wearing next to nothing and performing some pretty provocative moves, that June has proudly choreographed. Great work for raising the most notorious chick-flick b*tch, June!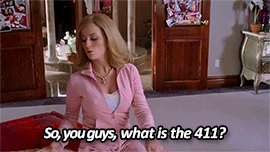 via Twitter
8. Norma Bates, Psycho (1960)
After watching Bates Motel (2013-2017), the story of a young Norman Bates and how he became, well, a psycho, it just makes it more clear that Norma was to blame. Involving her kid in a murder cover up was such a moving mother-son bonding moment, really it was. It just gets worse from there. Norma's controlling and emotionally abusive mothering towards Norman is how he develops split personality disorder, eventually leading him to murdering her. What goes around comes around, eh Norma?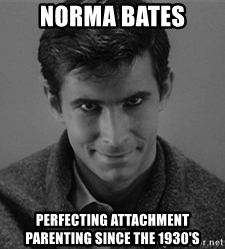 via Meme Generator
9. Rose O'Reilly, We're The Millers (2013)
Okay, so technically not a mother, but we couldn't not include Jen Anniston playing a stripper playing a wholesome mother in the list, it's just too good. Not only is she helping her 'husband' David (Jason Sudeikis) smuggle marijuana across the mexican border, but she also teaches her fake son Kenny to kiss (alongside his sister?), and performs a strip tease to distract the police from arresting the 'family', thus giving Kenny an erection. We'll let you ponder on that one.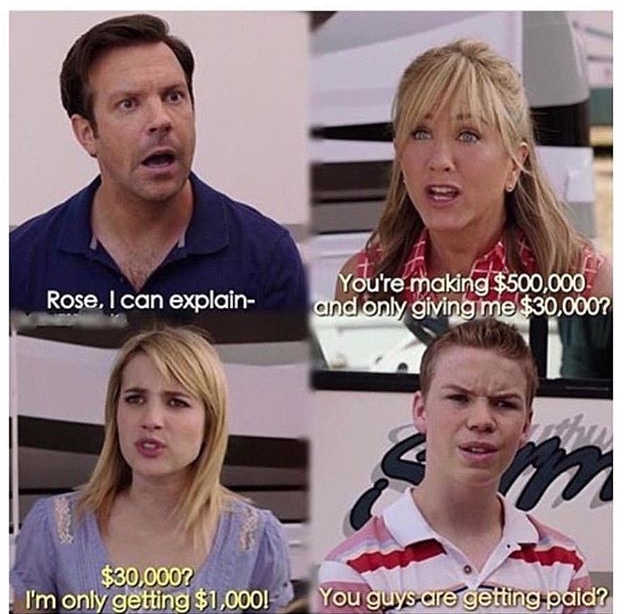 via Memedroid
10. Viola Fields, Monster in Law (2005)
Last, but certainly not least, a round of applause for the mother-in-law that every woman prays they'll never have. Viola ruins lives. We all love a JLo movie here at Flounder, so when she meets the attractive, smart, and kind doctor Kevin (Michael Vartan) we couldn't be happier for fictional JLo. But all is not as it seems. Not only does Viola fake an illness, taking vitamins instead of actual drugs for a fake medical condition in a bid to live with JLo and beau when they're married, but she buys her an outfit two sizes too small to fat shame her. It's a no, Viola. Yes, like all romcoms, she comes round in the end, but Viola's controlling behaviour has scarred us for life. Kind Regards, all women about to meet their mother-in-laws x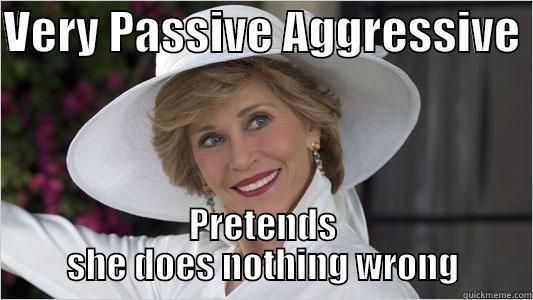 via Pinterest
So there you have it. Show your mums, show your step mums, and give them a big virtual hug this Sunday in thanks that they're nothing like these women we've listed. They'll probably laugh internally, as they never really liked you that much anyway.