There is a lesson for us all somewhere in that awful denim jacket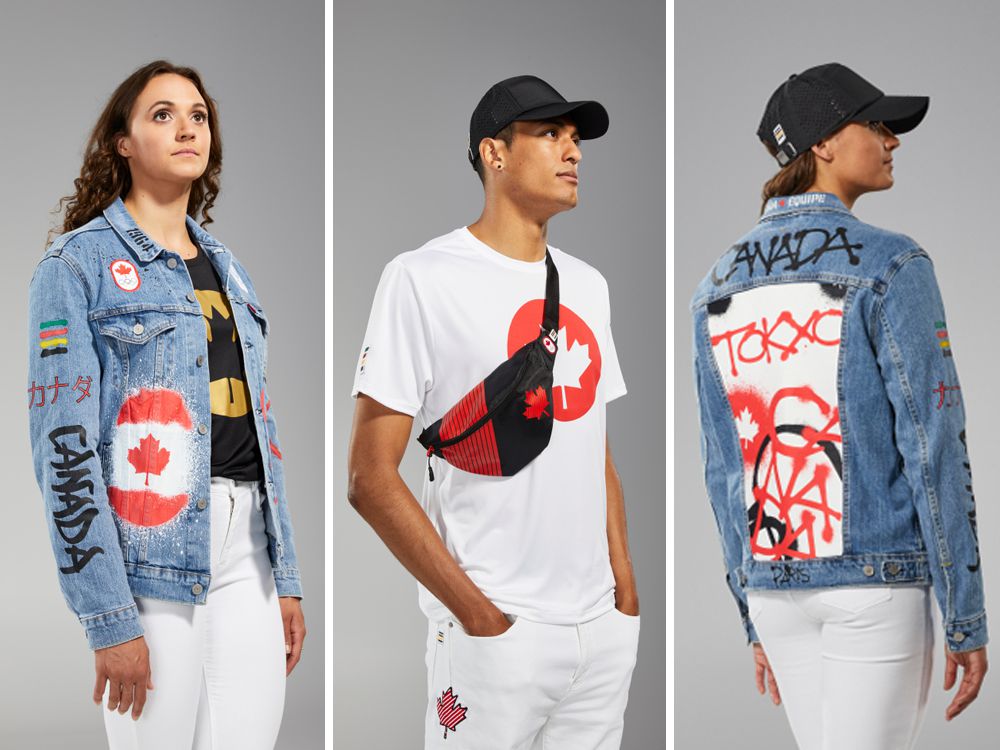 Anyone that has taken a trip down scroll lane in the last 24 hours has probably seen the Canadian's 2021 Olympic outfit. It is undeniably, laugh until you are a bit out of breath, 12-year-old just been to Topshop bought some pens and feeling punk AF bad. It must be stopped.
Safe to say Canadians all over the internet are calling for the Olympics to be cancelled and who can blame them. Double denim was famously dubbed the "Canadian Tuxedo" in the 50's and the name stuck right through the 90's celebrity disaster showcase. What a time to be alive. Well this latest denim showdown could spiral into another century of attribution, tarnishing the Canadian name with any ropey home made denim jacket ensemble – a legitimate national disaster. 
The designers, Hudson Bay, who clearly hate Canada have defended themselves saying;
"Tokyo is also known for its street art and fashion. We paid tribute to this in the must-have piece of the collection – the forever cool jean jacket."
It is hard to believe this isn't April 1st. Forever cool? This whole thing stinks of undercover cops and uncles who live in the garage and need a shower. 
But the most interesting thing about this death-wish fashion choice is that it was actually made and announced in August. It is only because the Americans have now released their slick, daddy owns the yacht club, hair curtains, air of superiority Ralph Lauren numbers that the big fuss has appeared.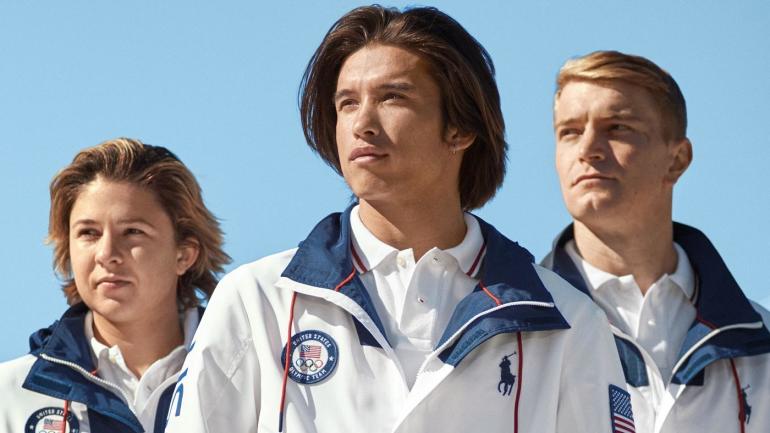 While we can't deny the whole thing looks like a straight-to-DVD coming of age movie and it is hilarious, this seems to have a wholesome takeaway if we just strip it down a little…
Would the Canadian jean jacket debacle have been so disastrous if Team America's had looked a little less crisp and professional? Probably not. There's no denying it is a truly terrible idea and should be burnt and cast into some sort of black hole, but it is the comparison that has added this urgency. The fact that the whole world seems to be talking about it now is certainly testament to that.
So thank you Canada. We are sorry you had to go through this for our new social media safety-net mantra, but we are grateful nonetheless. So here goes;
Sometimes your life will be a lot like an Olympic jean jacket.
An embarrassment to friends, family, country and self.
Things don't always go well.
There will always be a team America looking like cartoon perfection.
Or an influencer with bigger tits, a better car and a nicer house.
There will always be a double mocha pumpkin frap with a free pug while you burn the instant coffee and cry in your pants.
There is nothing wrong with looking for inspo when you're feeling good.
Getting motivated by other people's success… cool.
But the next time life hands you an Olympic denim jacket day – just put your phone away. Please. And maybe go shopping.