Riverside is expected to have a dynamic solution for lack of investment, which has been affecting the area's infrastructure and business prosperity.
A variety of people ranging from shop owners to social workers shared their opinions on the issues matter in Riverside, which visualized the challenges the community had to meet.
Kemi, Business Owner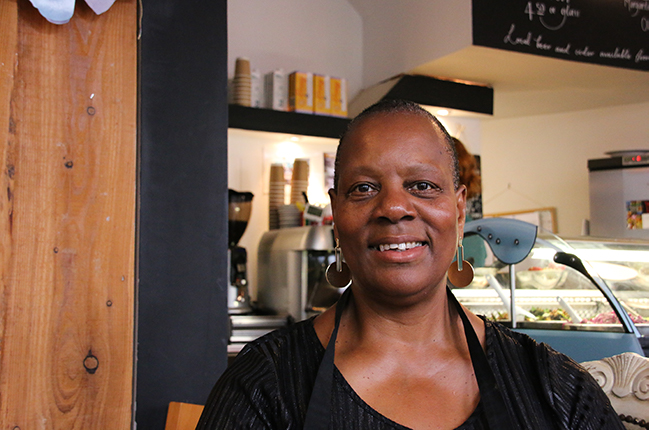 "For me, I would say encouraging small business. There could be more opening up. Because it helps the economy of the area. It creates jobs. It makes the place look better. There should be protections so landlords can't raise the rent too much. We got lucky with our landlord who isn't like that."
This area is a preservation area, so you can't make any changes to the outside of your building unless you get the council's approval."
Terry, Former Social Worker
"We need better bus service. It is not bad, but we can get more buses driving. The bus service is poor in the evening and on Sundays. There are few buses driving in Cowbridge. The buses are polluted. It is better to have more electric buses.
For the younger, housing is a problem. Decent housing with reasonable rent. We need more housing."
Allan, Social Worker
"There are all kinds of interregional poverty. It is not just about money you get in the pocket. Poverty limits access to things. Poverty limits the type of house you are living, the type of food you eat, the way you develop your own education, the way you develop your own sensibilities to appoint your way that you can fully support your children's education."
If they'd given 5% of the money that has been invested in central Cardiff in the last 30 years, distributing it around all of the wards circling the city, like Riverside, Grangetown, Butetown, Splott, we'd be drastically different places."
Jannine, Retail Assistant
"The maintenance and parking are one of the biggest issues that bother us here since parking can affect business, people just think, I can just move on. But on the positive side, the community is very good, we all support each other. We tend to have, whenever there is someone new in the area, we go around and see them make sure they are okay."
Ryan, Manager
"We get people from all over the world and a lot of students who major in architecture as well. It is our aim to show our guests the best experience, and I think it is a very local, very friendly and very personal way.
"Nowadays, there are more independent small family business like us which has just set up, so as we can see, we support local business and local business supports us."

Mari, Front of House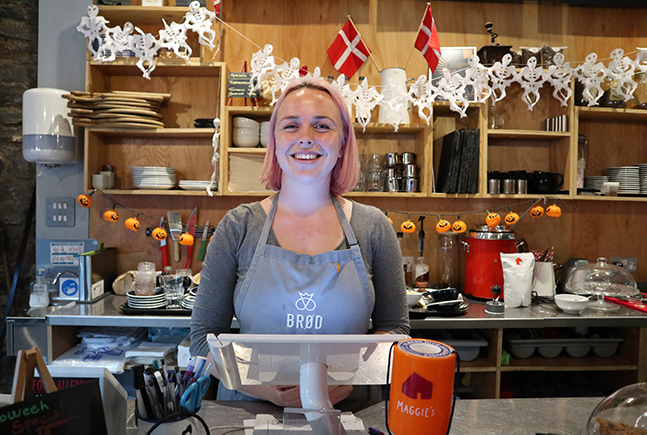 "We get the same people who always come in at the same time and who do the same thing quite often, so social media does help, but as we are mainly local, I do not think social media has much influence outside the town for the people already know us here and live nearby, I think it is less prevalent here.
"We focus on local and quality as well as advocating the eco-friendly ways, such as using the local milk. We have a 20p discount for people who bring their own cups."
Rod, Business Owner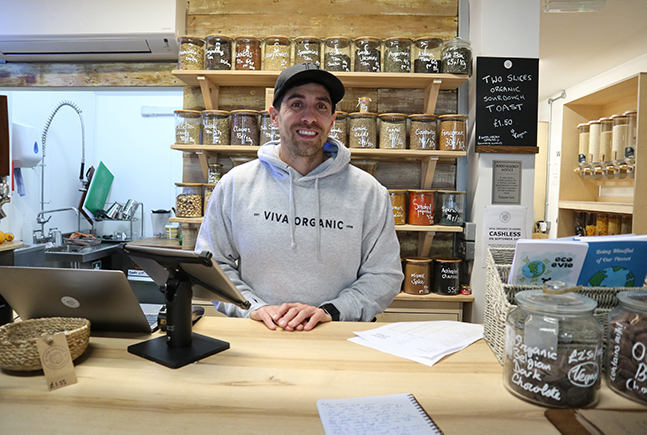 "Parking is the primary issue around here, so lots of our customers come here by foot, so obviously our customers are local, but in terms of business, we just want as many customers as possible to come here no matter whether they are local or whatever. Another major problem for us is pricing. But we can offer something healthy like we only offer organic here, so we are unique in one sense. We do a mixture of fresh and dry foods, while there are lots of shops that do not sell fresh food.
"Without a deal, [Brexit] the prices are gonna go up and people already perceive organic food to be premium, expensive, so when times are tight, people are less likely to buy organic food, that is a worry for us."