The question Plaid Cyrmu must ask itself is what kind of Wales does it want to represent?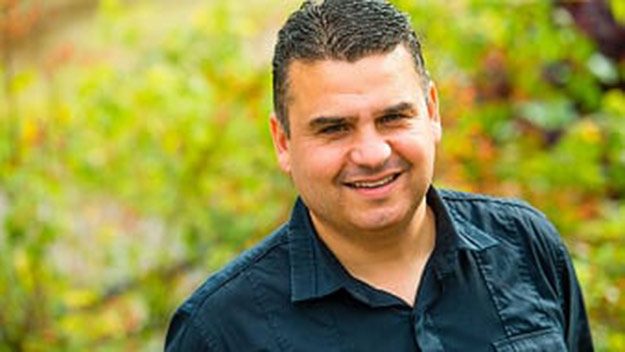 18 months after bullying claims exiled him from the party, Neil McEvoy could soon be readmitted into its ranks. 
Independent Assembly Member for South Wales Central, could soon sit as a member of Plaid Cymru if an internal committee finds in his favour on Tuesday, March 19.
Mr McEvoy told InterCardiff he would be reapplying after the spring conference next weekend, but would not comment further at this time. 
The expelled AM often enjoys support from popular figures in the Welsh Independence movement including YesCymru co-founder, Iestyn ap Rhobert.

Callum, a Welsh Independence supporter aged 20, said, "Plaid will never succeed unless they make gains in Cardiff and Neil is the best person to make those gains." 
"He's the only person who can realistically displace Labour. People aren't voting for Drakeford, they are voting Labour because they've always voted labour. [McEvoy] might be controversial but he's getting things done.", said Elliot Stitfall, 27.
Welsh news service Nation Cymru shared this poll, which indicates a majority support for McEvoy's re-admittance: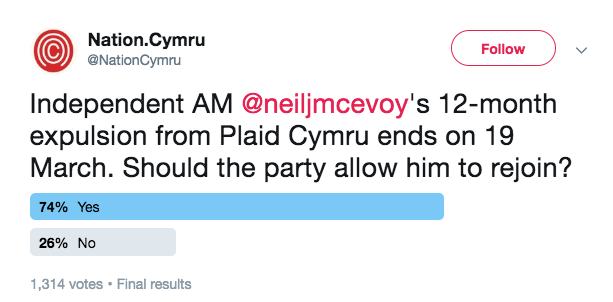 However, McEvoy's support traditionally comes from ardent nationalists and those seeking Welsh Independence, so this figure is likely disproportionate given the source and platform.  
McEvoy has also gained infamy amongst Wales' transgender communities following comments he made about their use of public bathrooms.
"He has made comments on twitter that would suggest he believes that pre-op trans people should not use bathrooms of their choice." said one activist who wished to remain anonymous.
They added, "This obviously infringes on the personal liberties of trans people and can be seen as transphobic."
At the time of McEvoy's dismissal in May 2018 Plaid Cymru state the AM, "has demoralised colleagues through an evidenced pattern of behaviour towards members and their staff which any reasonable person would deem unacceptable." 
McEvoy's contentious history with Plaid Cymru is long standing but here's the story so far: