Further chats to the five-time English mixed double curling pro about her career, the Olympics, and the lack of curling facilities in England
Listening to Tiësto's The Business, Anna Fowler warms up, focused and in the zone. She grabs her curling brush with a fresh pad and makes her way to her battle zone: the ice rink.
The athlete is a three-time English women's curling champion and five-time mixed double curling champion with her brother, Ben Fowler. Together they will represent England in the A-Division in April 2022 at the World Mixed Doubles Curling Championships in Geneva, Switzerland.
Check out the first episode of our On Track podcast, featuring Anna, here:
Fowler started playing at the first curling rink in England, located in Royal Tunbridge Wells, after the Salt Lake City Olympics in 2002. In our podcast, Fowler, 31, reveals how she got into the niche sport as a child.
She tells Further: "My mum took my brothers and me along to play and we got addicted. We began playing as Juniors and all three of us continued to play for many years at that curling rink in Kent. We caught the bug from there and played the sport ever since."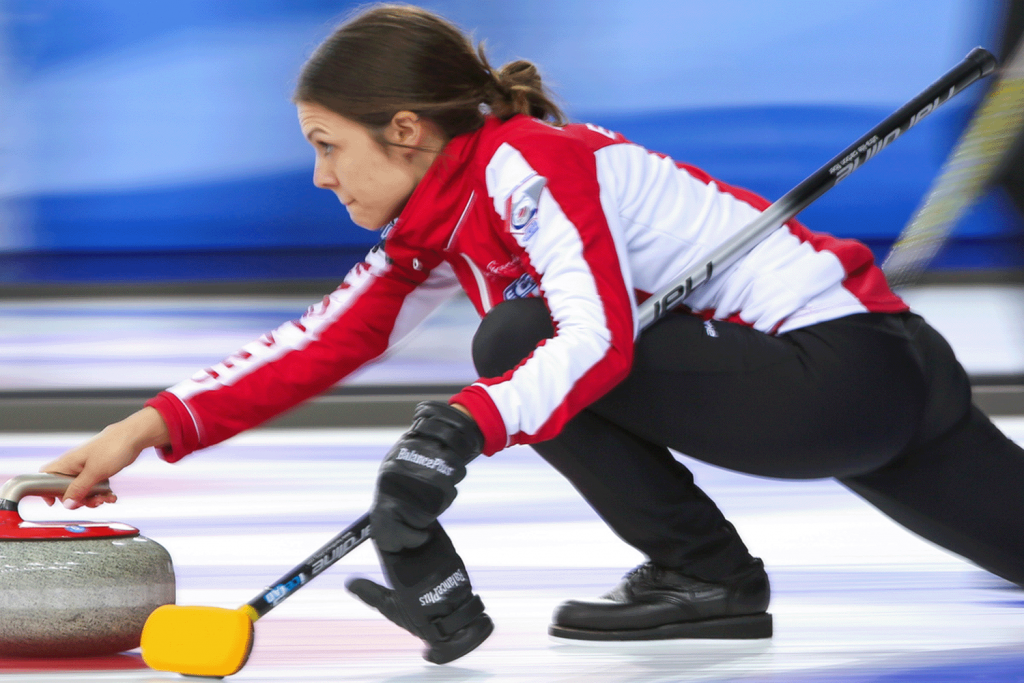 Fowler shares a competitive nature with her brother who is also her curling partner. She says, "My brother and I have always been competitive. We find that competitiveness with mixed doubles is always helpful. We try to decide who is the superior sibling in a particular game and see who is better skilled. It's motivational, helps us improve and be successful together. It is definitely a useful trait that we have."
Juggling a full-time job in communications with training, Fowler highlights how "Curling is not a money-making sport in Great Britain." Its current status is more of a "hobby sport rather than professional in England."
The curling champion says, "I live in London while my brother resides in Scotland, so it's hard to train together especially when there are no facilities available to us. I usually plan long and intensive training weekends with my brother for which I travel up to Scotland."
Fowler adds, "It's a little bit different to how I would like it. Unfortunately, that's how we are working at the moment with our full time jobs and the lack of facilities and not being in the same city. This is the life of a working sports athlete."
Gold Wins
With Team GB women's curling having won a gold medal at the Winter Olympics, Fowler says, "I can only imagine that the two medals Team GB have won will be a catalyst for people trying more curling and hopefully a catalyst for more curling rinks in the UK."
She added, "It's quite inspiring watching them and knowing how pleased they'll be to see what they've done for the profile of curling as a sport and Team GB as well."
Pushing forward
Fowler aims to participate in the next Winter Olympics: 2026 Milano Cortina. She says, "It's a steep hill to climb because a lot of teams participating will be professional and funded in some way. My ultimate goal would be to get to the next Olympics, ideally for mixed doubles, that's where my passion is. We'll definitely be competing for England and try to put our names on the desks of those who make decisions."