From playing football on the street after school to scoring in the FA Cup, Veatriki Sarri has made her dream come true
"This is my first year playing full-time football—and that's something I always had as a goal as to what I wanted to do," Birmingham City forward Veatriki Sarri tells me, "I've enjoyed every precious moment, and I'm trying to make the most out of it, every single day!"
I'm speaking to the 24-year-old over Zoom, the day after she scored the opener in an FA Cup victory against Sunderland, helping to put Birmingham City club into the hat for the fifth round, where they've been pitted against Championship outfit Durham Women's FC.
It's been a little over a year since she signed her first professional contract, moving from Sheffield United in the FA Women's Championship.
"Before I signed I played part-time football," she explains, discussing how she's made her way up through the divisions. Indeed, Sarri's career has taken her to Leeds United and Fylde as well as the Blades and the Blues.
"I'd say there's a big difference in terms of full-time and part-time football," she muses of her switch to the professional game. "You're in every day training. That's the main focus—it's been really good for me; I've really enjoyed it."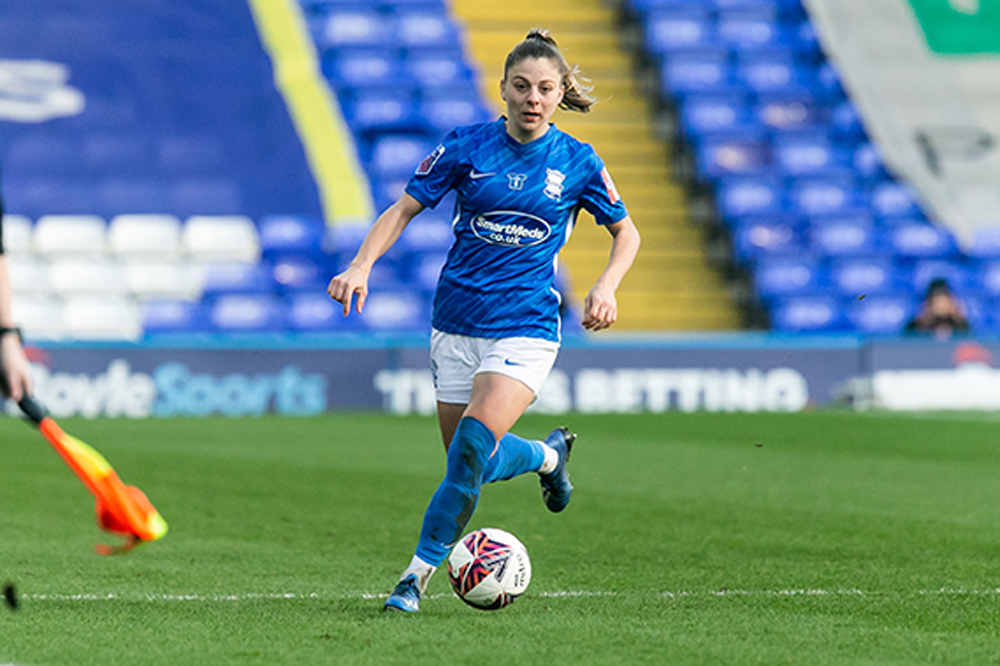 Player Profile:
Name: Veatriki Sarri
DOB: 01/01/1998
Nationality: Greek
Current Club: Birmingham City
Former Clubs: Leeds United, AFC Fylde, Sheffield United
Position: forward
Role models: Lionel Messi, Kelly Smith and Kim Little
Sealing your first pro contract, and then making your debut—and scoring a last-minute equaliser—against your new club's fierce rivals is the sort of thing every new signing dreams of, but for Sarri, this was a reality. She had to wait a few months for her debut, but came on against Aston Villa with her side 1-0 down, only to equalise with a curling free kick in the sixth minute of stoppage time, prompting wild celebrations from her teammates and manager.
Career kick-off
"[Making my debut] was just something else I was really buzzing about—I didn't really think of it as 'Oh, I'm making my WSL debut'; I just thought I'd get on and try and do my best and it worked out…I couldn't have asked for it any better."
Her professional club career might be in its relative infancy, but at 24, Sarri is a seasoned international. She made her debut for Greece at the age of 17, something she says she'll "always remember and be grateful for."
"I remember getting the call from the manager saying, 'We're thinking of calling you up for the next qualifying games'," she explains, "I just thought: 'Great, I'll get an experience—I probably won't get on'." She did, of course, and has since received more caps for the national team.
"I want to be a part of a team for Greece that manages to qualify for the Euros, the World Cup!" she says, "That would be the dream and hopefully we can qualify and have a good run."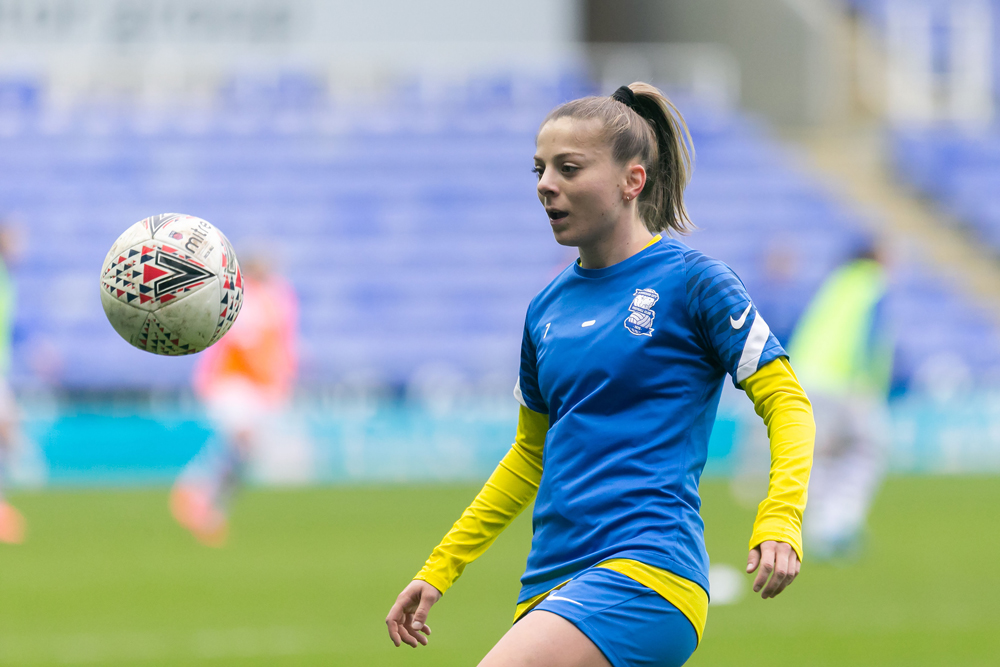 And who better to fire Greece to these major competitions than Sarri, who started playing football on the street and at school—more so with boys—and joined an academy when she was six? Of course, women's football has been going from strength to strength, with a much bigger profile across the world than it had during her childhood. As Sarri says herself, "I didn't know if I'd be able to [become a footballer]."
Role models
Sarri grew up watching videos of PSG's Lionel Messi, and also counts Kelly Smith and current Arsenal captain Kim Little among her role models. She describes making a career out of football as now being "an option" for young women and girls, whereas it might not have been previously: "A lot of girls are striving to become professional footballers and knowing there are teams out there that are full-time, they could actually pursue that as a job. Whereas, for me, it was more just instinct; I enjoyed it.
"Now, there are opportunities for girls; there's been a massive improvement. I think in the next couple of years, especially in England, it's going to be crazy," she says.
In terms of her own aims Veatriki would like to win silverware and be a part of a team that wins the league or the FA Cup.
She enthuses, "My main aim is to play at the best of my ability really, and reach my full potential."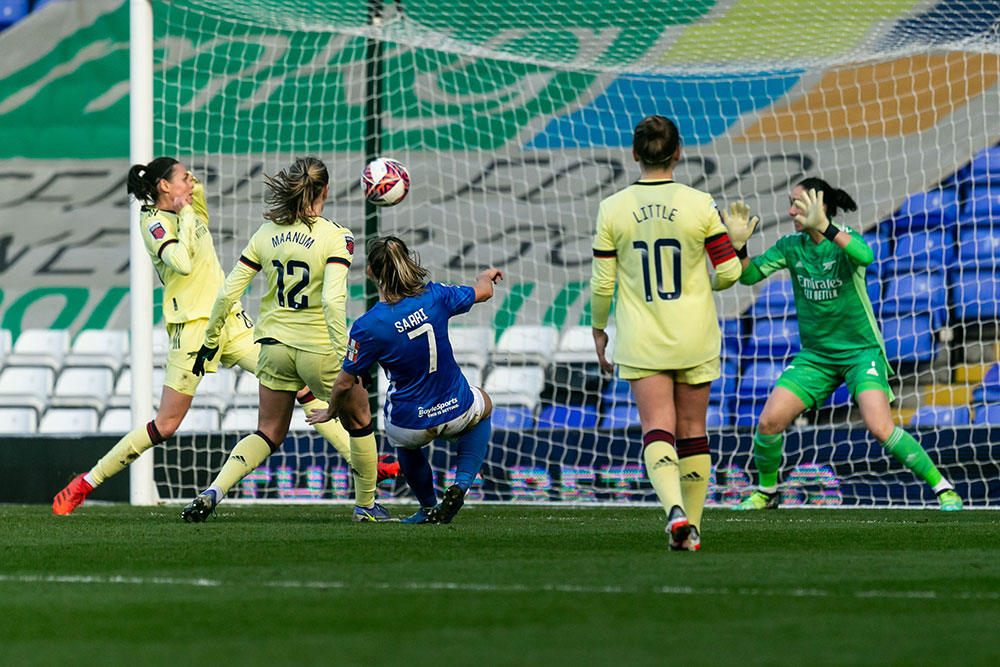 ---
Off the pitch: how does Sarri spend her downtime?
On top of her footballing exploits, Sarri is also active on social media. Her YouTube channel includes vlogs and analysis, providing a closer insight into the game and being a female footballer.
"Football is my number one – my main focus – but it's nice to have other things as well. I'm hoping to grow the channel eventually, so that I'll still have something on the side after I retire," she says.
In addition, Sarri is owner of Trix Grip Socks, socks that help the grip of a player's foot inside their boots to reduce internal slippage. She came up with the idea for the business during lockdown as a wearer of grip socks herself.
She explains, "I started looking into samples and how I could potentially make a business out of that. It took me more than a year to set the business up and get the final product, which is out now."