After seeking refuge in another country, Nadim fell in love with football, became a doctor, and is now inspiring women everywhere
On 26 September 2012, Danish women's football club Fortuna Hjørring claimed a 2-1 victory over Scottish champions Glasgow City in the last 32 of the UEFA Women's Champions League. Both goals for the Danish side were scored by Nadia Nadim. The football icon made her Champion's League debut after playing professional football for seven years. She would go on to become one of the most prominent names in women's football.
Born in Herat on 2 January 1988, Nadim lived in Afghanistan with her parents and four sisters. However, tragedy struck after her father was executed by the Taliban when she was only 11 years old, forcing them to escape the country. In hopes of seeking refuge in England, her family travelled to Italy via Pakistan. On her website, Nadim says her family was under the impression that they were travelling to London. But when they disembarked from the bus, they were in Denmark.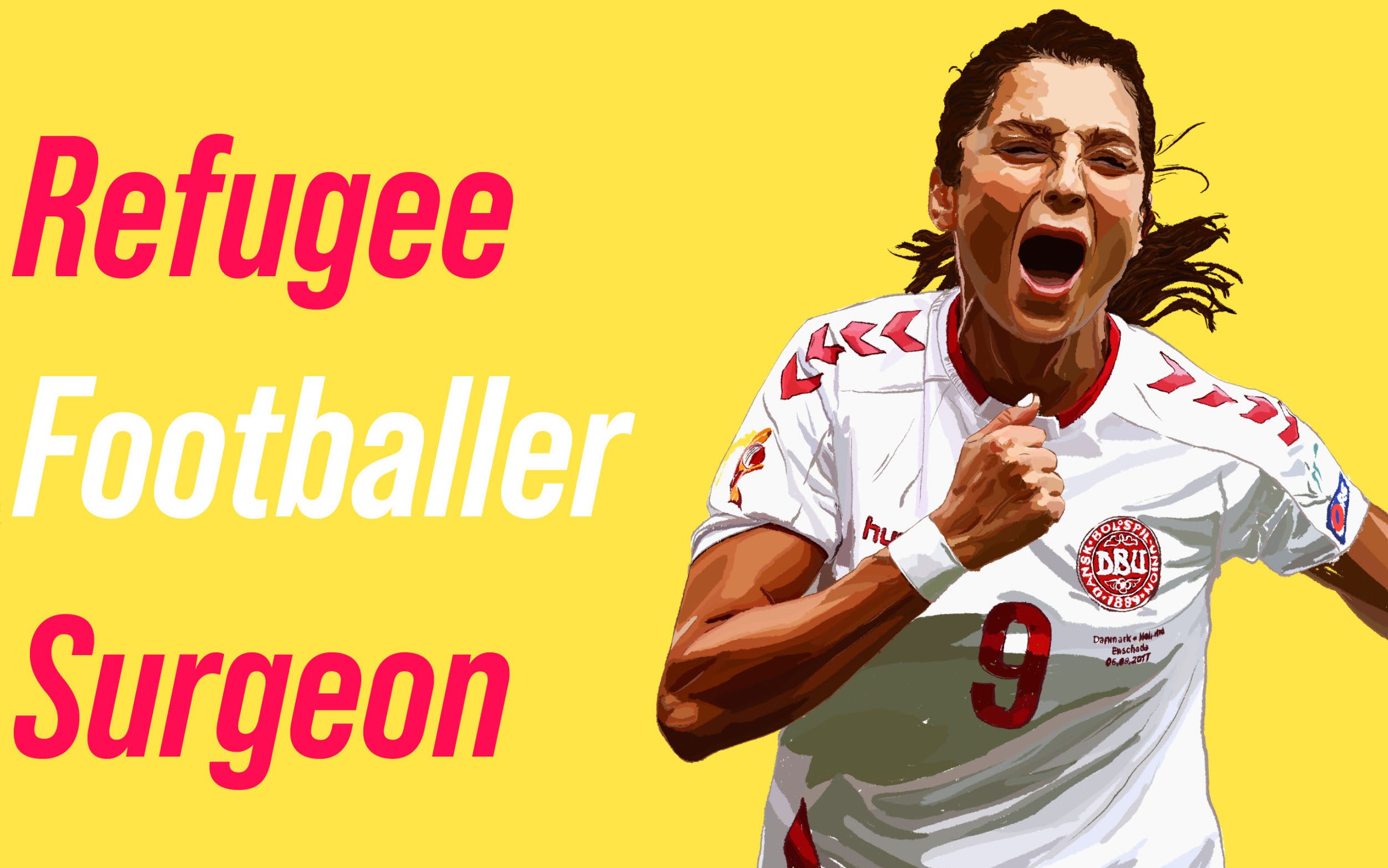 Started from the bottom
The football icon began her professional career with B52 Aalborg and then moved to Team Viborg. For six years, between 2006 and 2012, she played as a forward for IK Skovbakken. With a total of 91 appearances for the Danish club, she found the net 88 times, making her time at the club nothing short of stellar.
Her claim to fame came with Paris Saint-Germain when the French giants won the domestic league in 2021. She became the eighth highest scorer in France and is the first person of colour of either gender to be a part of the Danish national squad. This led to her playing a crucial role in helping the Danes secure a spot in the UEFA Women's Euro 2022.
A doctor in the house
Nadim was named one of the most powerful women in international sports by Forbes in 2018, inspiring women all around the world.
On 14 January 2022, she announced via an Instagram post that she had graduated from Aarhus University as a qualified reconstructive surgeon and describes herself as "Dr Nadim" in her Twitter bio.
In conversation with The Guardian in 2020, Nadim reflected on how wonderful it is to score a goal and how nothing other than being a doctor compares to that rush of adrenaline. She said, "Not so long ago, I played a game, and I was really tired, but soon after the game, I assisted one of our doctors in a kidney surgery."
Speaking truth to power
In a 2020 interview with Vogue, Nadim recalled being called ethnic slurs growing up. She has also been trolled by a politician online, racially gaslighted, and physically spat at, but this fueled her motivation.
Nadim spoke about the racism she endured on a Danish television show, after which she was told she was ungrateful. She told Vogue that she even received a text message saying, "Send me your bank account number so I can send money for your flight home."
It was the beautiful game of football that made her feel accepted in a foreign land. "On the field, no matter how different we are, everyone's fighting for the same thing," she said in an anti-racism campaign video for UEFA. "That's what made me fascinated and fall in love with the game because you're accepted on the field."
With 190 club goals for IK Skovbakken, Fortuna Hjørring, Sky Blue FC, Portland Thorns FC, Manchester City, and PSG, and 38 for her national team, the football icon deserves all the acclaim – both on and off the pitch.
She does not want to stop helping people. Her dream is to work with Doctors Without Borders in Africa or as a doctor in Afghanistan. If you're looking for a role model, look no further than Nadia Nadim.