The Ashes champion talks England's chances in the 2022 Women's Cricket World Cup and pushing boundaries on and off the field
Lydia Greenway has already completed her first post-quarantine gym session as Further sits down to chat with her. It's 8 am in New Zealand, and despite the 13 hour time difference, Greenway is already in the zone. The former England cricketer is in New Zealand for the International Cricket Council (ICC) Women's Cricket World Cup, which started on Friday 4 March, with the host nation taking on the West Indies in the opening game.
Having made a total of 225 appearances for England, including World T20 and World Cup victories in 2009, Greenway is no stranger to the competition.
She made her England debut at 17 years old. In 2003, lacking professional contracts and TV representation, the world of women's cricket was drastically different than it is today. "There was no professionalism," the now 36-year-old says, "We did it out of the love for the game and alongside that, we all had to work."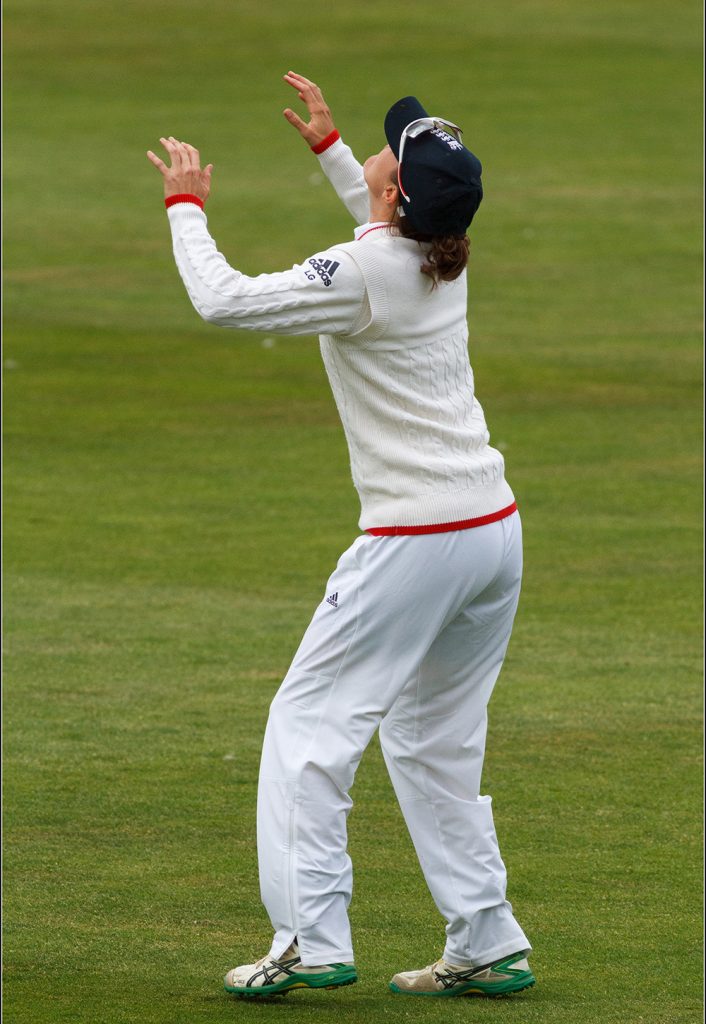 Things began to change when Greenway became a Chance to Shine ambassador in 2008. Delivering coaching sessions to boys and girls in schools, the cricket charity supplemented her income while providing flexibility if she needed to compete abroad.
In the years that followed, the left-handed batter smashed world records, earned 2010 England's cricketer of the year and won five Ashes series, on top of the World Cup victories.
"The Ashes series were unbelievable," Greenway exclaims, "2005 was the most memorable, as afterwards, we had an open-top bus ride through London because the men won the Ashes as well. It was amazing being part of that."
And then, in April 2014, the Farnborough-born cricketer became a holder of one of the first 18 ECB central contracts for women players. This marked the beginning of the professional era for women's cricket.
Greenway reminisces, "Clare Connor came up to Loughborough and delivered us a PowerPoint which effectively said: you don't need to have two jobs now, you are a professional cricketer. It was a massive relief because it meant we could just dedicate everything we had to training and playing."
From cricketer to coach
Since she retired from cricket in 2016, Greenway has not stepped away from the game. In 2017, she launched Cricket for Girls, an academy providing coaching for women and girls who want to play the sport.
"There are still barriers for young girls and older women getting involved in the game," she says. One of the challenges schools face is the lack of coaches available, especially female coaches. Greenway explains it's crucial for girls to have female role models to look up to when progressing in the sport.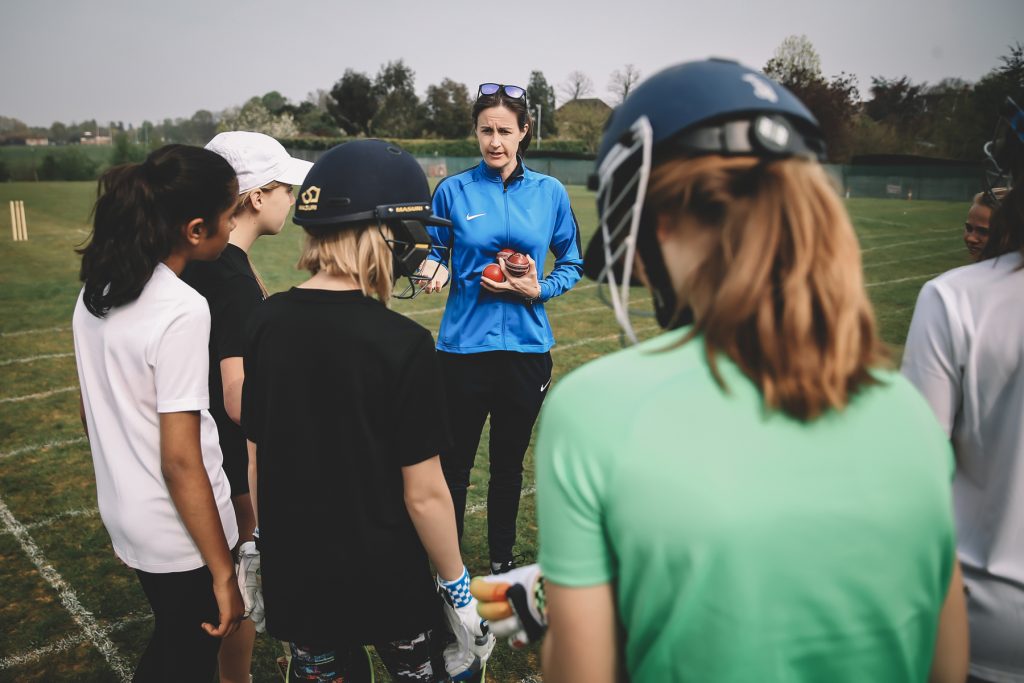 She also founded The Female Cricket Store in 2020 to provide cricket equipment designed exclusively for women, as their clothing is often overlooked: gloves straps often overhang narrow wrists, and leg pads are too heavy.
Now in New Zealand as a broadcaster, she's ready to dive deep into the action of the World Cup.
No rest for the wicket
There's no time for tea, as the World Cup is now underway. Eight teams compete for the coveted trophy, and Greenway believes it could be "a good one" this year. Lydia said, "I think over the years, we've seen the teams get a bit closer to each other in terms of competitiveness." She explains, "In years gone by, you could predict who would make the semi-finals and even to an extent who would make the finals. But I think now, you've probably got six teams who could genuinely make the semi-finals." It sounds like the fans have a spectacular month of cricket to look forward to, especially with it being anyone's game.
As a former World Cup winner herself, Greenway knows how it feels to get your hands on the trophy. She told us that beating New Zealand in the 2009 final was a special moment for a team that had experienced ups and downs together, especially since they took the title in Australia. "To be able to do it away from home was something that we were all very proud of," she says.
Who does Greenway think will make it to the semi-finals and the final this year? "I think New Zealand would be a good bet for making the semi-finals, and then obviously England and Australia," she predicts, "And then I think that fourth spot would be between India and South Africa." We ask who could make it all the way, and Greenway explains, "Once you're in the semi-finals, I think anything can happen. I guess if you are going on form then Australia…and then you've got to go England as well, as an England fan."
Once you're in the semi-finals, I think anything can happen
This year though, it's not just the teams we should be looking out for; individual players are bowling us over with their talent. From her old side England, Greenway picked out the captain Heather Knight for her leadership qualities and batting ability, Natalie Sciver for her "all-round capability," and she believes Sophie Ecclestone will be an "important" player for the team.
Looking at Ashes rivals Australia, there are a few players Greenway is keeping her eye on. "There's always big names like Elysse Perry and Alyssa Healy," she explains, "But I think they've got some good youngsters coming through. Darcie Brown is a quick bowler who's sort of accelerated her journey in the last 12 months and has already had quite a bit of success. Tahlia McGrath as well for Australia has had an unbelievable 24 months."
She also highlights Kiwi cricketer Amelia Kerr, who has recently accelerated her international career, and Harmanpreet Kaur, a stalwart member of the Indian cricket team since 2009. These are the names we are sure fans will be looking out for.
Let's see if Greenway's predictions come true, and Australia and England make the grand final on Sunday, 3 April, or will there be a surprise in the semi-finals? And will her chosen players be on top form for fans' fantasy teams?
We will have to wait and see when it's all over.