Sexual remarks about women in sport and a toxic fan culture makes it hard for women to enjoy the things they love
While scrolling through Twitter, I came across a tweet about Aston Villa forward Alisha Lehmann after she made headlines scoring the match winner against Leicester City in the FA Women's Super League. The tweet did not speak about her immense talent, but instead focused on how her body is the reason to watch women's football. This was not a one-off comment, there were many similar tweets.
A user compiled a video of her stretching with the caption, "Forget about Ronaldo and Messi, have you guys seen Alisha Lehmann." It would be an honour for any footballer to be compared to such sporting legends if it was based solely on their skills, not their body.
From the sexualisation of women following the 2014 FIFA World Cup, to the abuse they received during the 2020 Tokyo Olympics, the judgement of sportswomen based on their appearance needs to end. It negates the progress made in feminist movements.
Naked agression
Michael Messner, a professor at the University of South California, compared the difference in commentary about men and women in 1993. The research found that in tennis matches commentators would often describe shots as being hit with "naked aggression." This was not the case in men's sports. Women were always "infantilized" regardless the sex of the commentators.
Women in sports continue to play catch-up with their male counterparts, despite their achievements at various levels. In their pursuit of glory, acclaim, and wanting to prove themselves, their struggles with harassment, abuse, and exploitation are often ignored by spectators and bystanders. From receiving unsolicited comments about their weight, to abiding by strict dress codes that reveal more skin, sportswomen are expected to push through scrutiny and perform at their best level.
This is an issue seen around the world. In 2016, HuffPost compiled a list of Indian sportswomen who reported sexual harassment to no avail. In 2020, a BBC Sport survey revealed 30% of British sportswomen had been trolled online for issues that were not related to sports. The comments varied from their sexual orientation and weight, to their appearance and clothes. More recently, the Japanese Olympic Committee received 2,500 reported images of sportswomen being sexualised to counter the issue.
Toxic culture
It's not only women in sport who are subjected to this abuse, but their fans too. The toxic nature of sports fans has left many women feeling unsafe in spaces intended for enjoyment. Imagine: you're at the pub, watching your favourite women's rugby team. All you can hear is other pub-goers commenting on the appearance of the players. This belittles their achievements and takes the focus away from what they've trained for.
Social media isn't safe either as women often find themselves in articles deciding who the 'hottest' fans in the world are. It happened once, twice, and again. There's even an Instagram page dedicated to it.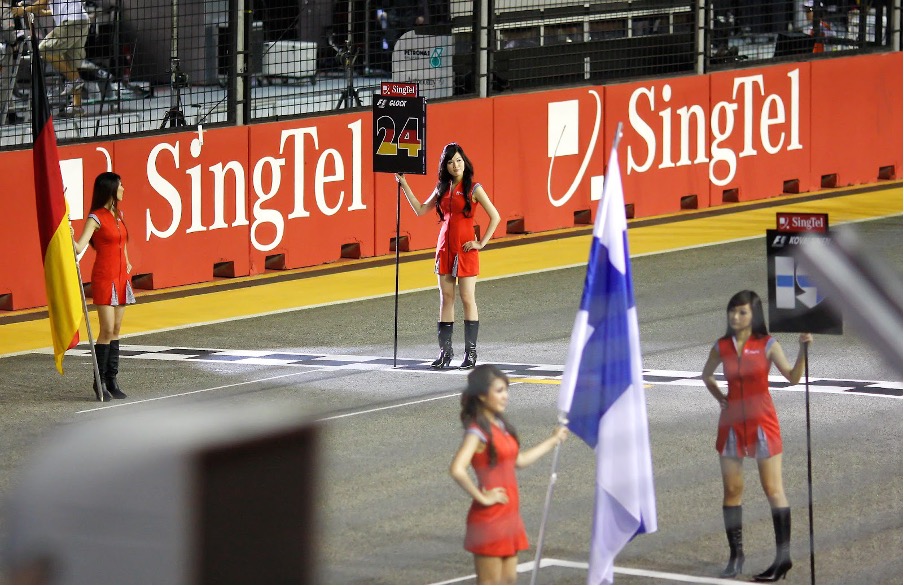 Formula 1 announced that the controversial 'grid girls' would no longer be involved in the sport from 2018. 'Grid girls' were there to look pretty in short clothes and hold the drivers' umbrellas and name cards. Their image contributed to the objectification of women.
Janet Street-Porter commented on the decision, "Formula One racing wants to attract more female spectators and drivers – so why ostracise 50 per cent of the population in order to give the other 50 per cent a bit of a stir in the trouser department?"
This sexualisation has also existed in the Indian Premier League for men's cricket. Their cheerleaders have expressed they have been treated like "pieces of meat" at afterparties. Gabriella Pasqualotto was even fired for bringing these allegations to light.
Is there any end in sight? Sport is supposed to be about unity, freedom, and equality. For many women in sport, this is not the current reality.