Further sits down with U21 captain Katie Farley to discuss training for the 2021 European Championships and being a woman in the aggressive sport
Throwing a ball while strapped into a kayak may feel unnatural for some, but for 21-year-old Katie Farley, it's as easy as walking. The Cumbria-born player was the U21 Team GB captain during the 2021 European Championships. Now, with British Canoeing's #ShePaddles initiative well under way, Farley unravels the nuisances of her training and being a woman in a male-dominated sport.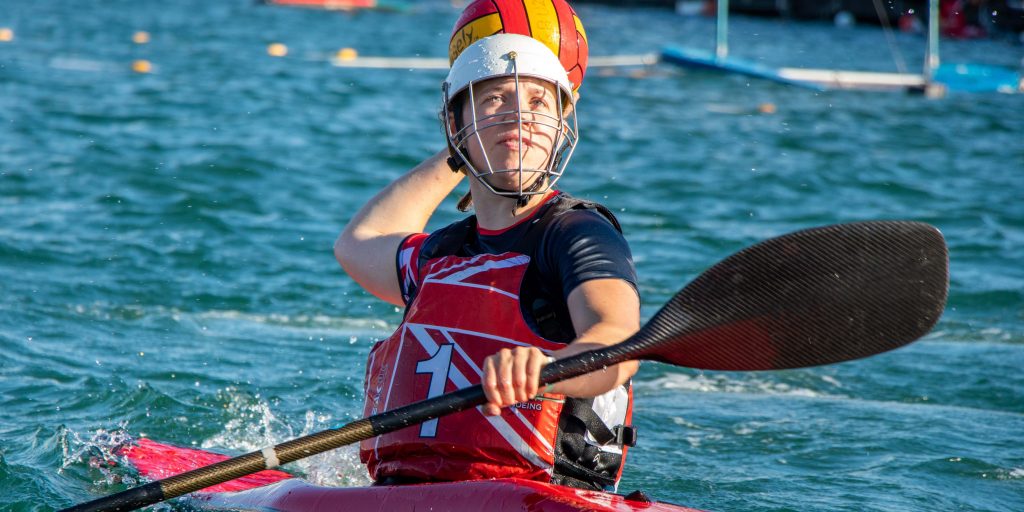 What is canoe polo?
"Canoe polo is a five-a-side game. You're in kayaks with a Netball-size ball with two goals at the end of the pitch. Basically, it's carnage for twenty minutes as you can push people in!"
You were captain of the Under 21 Women's team at the 2021 European Championships in Italy. Walk us through your training and preparation in the run up to the Championships.
"Training depends on what season you are in. Over winter, I'm in the gym, aside from early morning lake sessions, but in the summer I compete outside. My weekly schedule would usually include three gym sessions, one or two cardio-based sessions, and then three or four boat sessions."
Early morning lake sessions must have been cold! How early are we talking?
"I didn't realise it wasn't normal! I would get to the lake at 6.30am and paddle for an hour and then go home, have a shower, eat breakfast and go to sixth form. I liked it in the morning because you get to watch the sunrise. The lake is such a special place when you're the only person on it."
Could you walk us through the journey to Team GB?
"I started at Penrith Canoe Club. When I was 16, one of the coaches at Penrith told me I should go for the Team GB development squad. I went and they told me to come back later, because I wasn't very good! And after that, I started to train. I joined Friends of Allonby Canoe Club (FOA) Ladies' team in Liverpool and joined Team GB development for two years. In 2016, I got selected for the U21 Team GB squad. At that point I was still playing with FOA, but since then I've played for different teams."
What do you wear when you're competing?
"It depends if you play in a pool or outside. For a summer tournament, I'd wear a bikini, long sleeve rash vest, leggings or wetsuit trousers, water shoes and my spraydeck, helmet with face guard and buoyancy aid."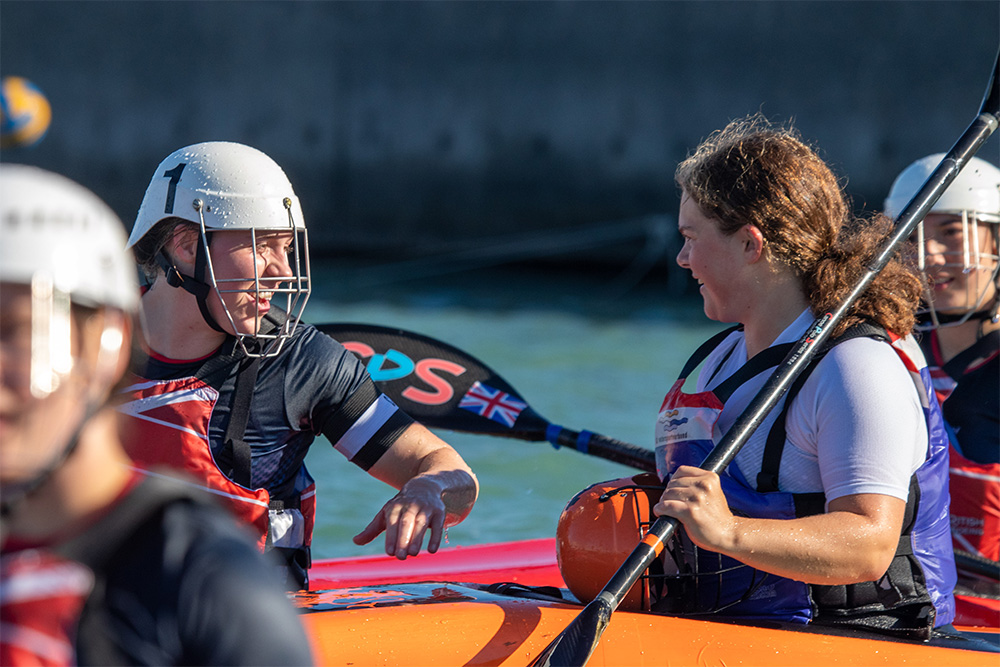 What's your advice for anyone who might want to start canoe polo but finds it daunting?
"I know some amazing women that paddle, but it's a very testosterone environment. I think the sport is starting to recognise that more, which is good, but it's still a long way off. Go to your local canoe club and they'll be more than happy to teach you the skills. Don't be put off by the testosterone!"
Why do you think women are put off by canoe polo?
"It's because it's aggressive, which I think some guys are drawn into because they like that. And some girls like that, I like smashing into people sometimes! But you don't need to be aggressive to play. You can be skillful and quick, and those make you a really good player."
To read other stories about inspiring women in sport, click here.